All parents want their baby girls to look pretty and be comfortable. Hair accessories are baby girl staples and come in many forms. Hair accessories for baby girls are available for everyday wear as well as special occasions and events. Choose from fabric headbands and Alice bands to keep hair away from the face or bobbles and ties to keep hair neatly tied up. Bows are a classic look for baby girls and hair clips are easy to use and convenient. Consumers can choose a sun hat or a
warm winter hat
to keep their little girls protected from harmful heat and sunlight in the summer and cosy and warm during the cold winter months. eBay sellers offer an array of hair accessories for baby girls at great prices.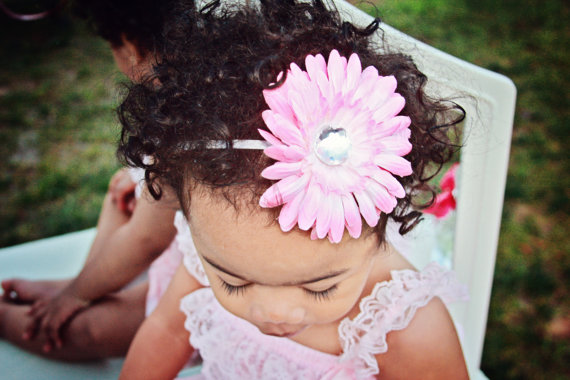 Headbands for baby girls are fabulous for keeping hair neatly away from the face and they are also very pretty. A well-chosen hairband can add a touch of sparkle or pull a whole outfit together. Alice bands are soft, wide strips of elasticated fabric that sit behind the back of the head and just above the forehead. For baby girls, many have embellishments such as large, fabric flowers attached. Plastic, fabric coated headbands sit over the top of the head and behind the ears. For a more unique look, consumers can purchase plain headbands and Alice bands and add their own embellishments. For example, for formal occasions or parties, take a plain Alice band and some fabric glue and create a sequin or crystal motif. Alternatively, use fabric paint to paint a unique design, or use a needle and thread to create an embroidered pattern. Beadwork also works well. Any small item must be securely attached to the band so that the little girl does not accidentally swallow it.
---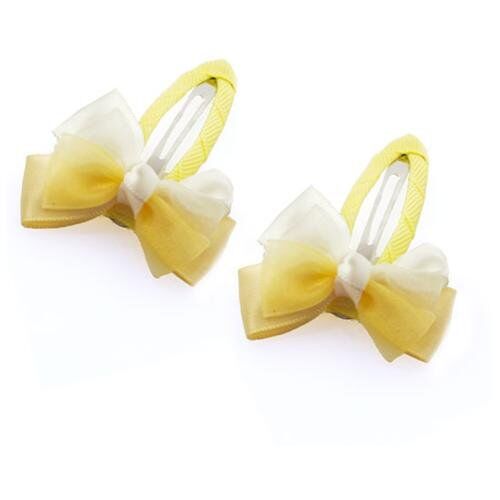 Hair clips for baby girls are simple to use and help keep hair back from the face. Hair clips come in many styles and designs, with everything from plain, simple clips, to large, bold ones with toppers on them such as flowers, cute animals, or cartoon characters. Hair clips with bows and flowers are timeless and traditional, but other popular models include Disney hair clips, cupcakes, butterflies, fairies, and animals. For holidays and special occasions, choose seasonally-themed hair clips, such as pumpkins and little ghosts for Halloween, or elves, reindeer, and Santa heads for Christmas. For everyday wear, any style and colour works. However, for formal occasions and parties, for the best look, choose hair clips that match and complement the rest of the ensemble. Also consider choosing hair clips with a little glitter or sparkle.
---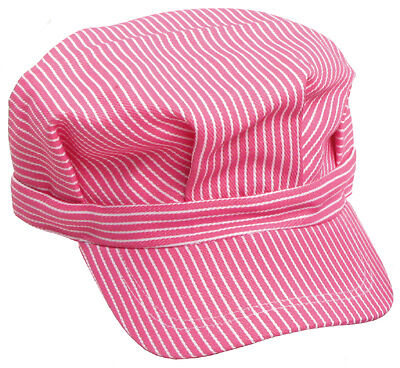 Hats are essential accessories for baby girls. In hot weather, a little sun hat provides protection against the heat and harmful ultra violet rays. During colder weather, a warm woolly or fleece hat helps to keep little ones warm and maintain body temperature. Pretty dress hats are available for special occasions that look lovely with formal dress or a dress coat. Consumers can keep their baby girls extra warm with a fleece hat, shelled hat, or knitted hat from popular brands such as Pro Climate, Regatta, or Spray Way. Opt for offerings from Next or Mothercare for sun hats, formal hats, or winter hats. Consumers can also easily embellish plain hats for little ones with iron-on transfers of their favourite cartoon characters, such as Dora the Explorer, Disney Princesses, or cute animals.
---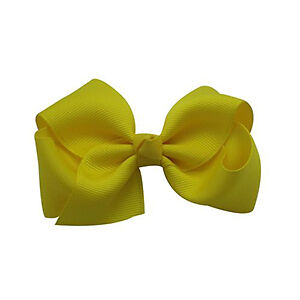 Bows are traditional hair accessories for baby girls and are available in a wide array of styles, colours, and patterns. Hair bows make great fashion accessories and are practical, allowing consumers to tie back the hair easily. With a range of bows available, the most popular include offerings from Mothercare, Boots, and Next. Consumers can opt for long pieces of ribbon and tie the hair back. Alternatively, opt for hair bows attached to a clip, elastic band or baby scrunchie.
---
| | |
| --- | --- |
| 5 | Elastics - Ties and Bobbles |

Hair ties or bobbles are absolute essential hair accessories for baby girls, particularly as their hair begins to grow. Ties and bobbles are inexpensive and allow consumers to quickly and easily tie back the hair, keeping it neat and tidy. The choice is huge when it comes to hair ties and hair bobbles for baby girls. Plain elastics are easy to use and great for everyday wear. However, the elastic can pull on the soft, delicate hair. Knitted ties and bobbles are ribbed and elasticated. They grip the hair easily but are gentle and do not pull. Ties and bobbles are also available in bright, vibrant colours or with small embellishments, including bows, cartoon characters, fruits, flowers, and animals.
---
How to Buy Hair Accessories for Baby Girls on eBay
Baby girl hair accessories are easily found on eBay. The user friendly website has search bars on every page. Search for baby girl hair accessories and use filters to refine your search and identify your hair accessories quickly. Ensure you purchase from a reputable seller for the best products and great customer service. Baby girl hair accessories are essentials, whether your little girl needs a nice woolly hat to keep her warm or a pretty Alice band with a flower topper to keep hair neat and tidy. Choose from the top hair accessory essentials for baby girls to make sure your little princess has everything she needs.