For many people, their wedding day is one of the most special and important days of their lives. Perhaps no one is more excited about this day than the bride. Therefore, when it comes to the bride's attire, it is important that she looks the best that she can. One trend that has been gaining popularity is the use of wedding
headbands
, which brides use in place of the more traditional wedding headpieces, such as
tiaras
or combs. However, due to the innovation of headbands in the bridal world, some may find it difficult to find the right headband, so choosing from the top styles makes it easier on the bride. Fortunately, the varying styles of headbands make it easy to combine them with nearly any look while still remaining fashionable.
| | |
| --- | --- |
| 1 | Crystal and Rhinestone Headbands |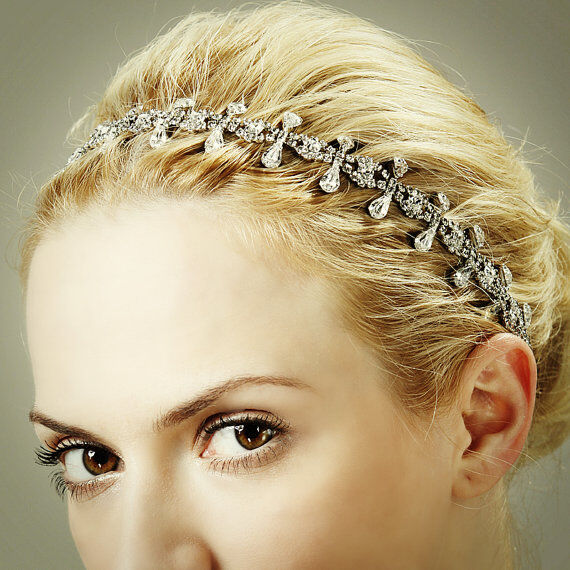 Crystal and rhinestone headbands are a great way to enhance the look of the bride on her special day. Crystals and rhinestones give off a very elegant and classy look, with the bedazzling jewellery accentuating the wedding theme. Crystal and rhinestone headbands also add charm, as well as a more romantic feeling to the occasion, and they are a sure-fire way to make any bride feel like a queen with a sparkling, jewel-laden band on her head. In addition to the look of class and elegance, crystal and rhinestone headbands go great with nearly any hairstyle and any attire.
---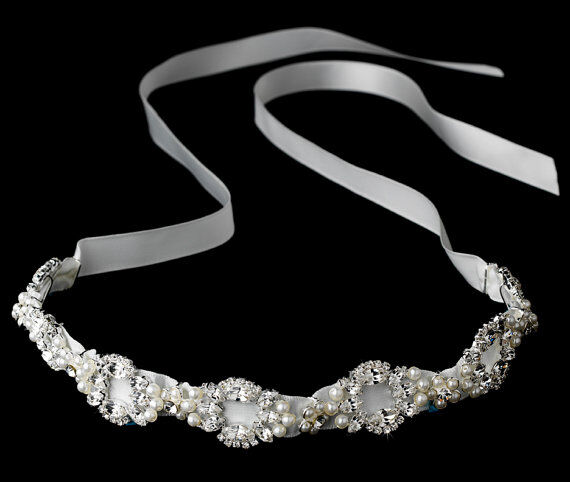 Besides crystal and rhinestone headbands, pearl headbands are one of the best ways to give a bride that classy and elegant look and feel. This gorgeous accessory works alone, comprising an entire headband of pearls, or it also works well in combination with other headbands, such as ribbons. However, pearl headbands can also clash with other styles, such as in combination with crystals and rhinestones, as some styles and elements actually draw the attention away from the pearls.
---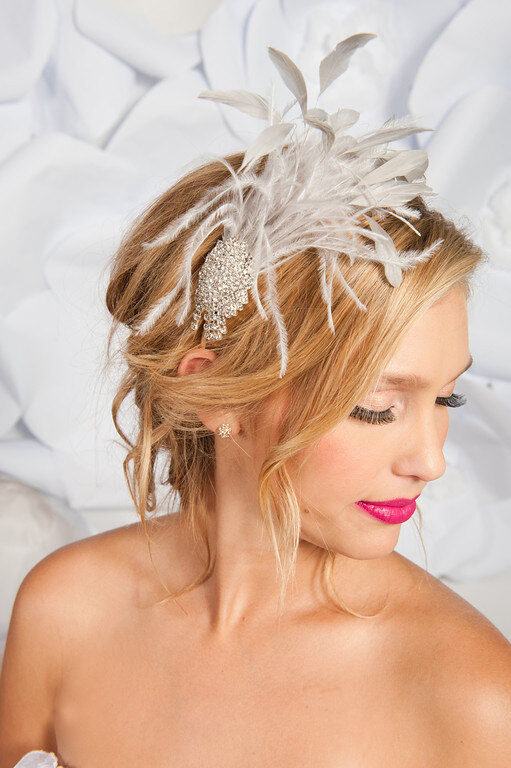 Feathered wedding headbands are another great choice for brides on their special day. Many people believe that feathered headpieces originated with Native Americans. They have now made their way into bridal fashion, as they offer a unique look that guarantees to stand out from the rest of the crowd, making them a great choice for wedding day. They come in many different styles and colours and often contain the feathers of peacocks.
---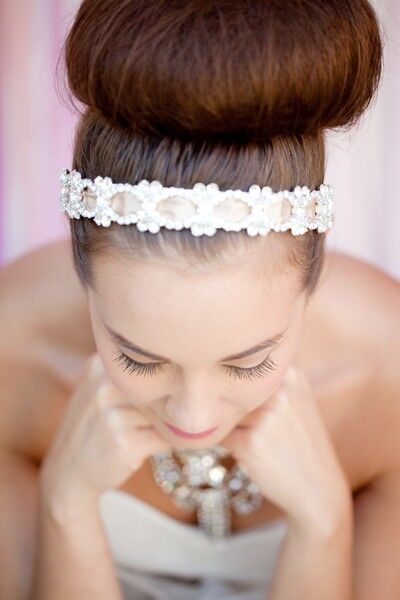 Ribbon headbands are perhaps the most versatile of the headbands available, as they vary in the types of materials used to make them, as well as their ability to combine with other materials in the creation of the headband. Bridal ribbon headbands are made from one of many different types of materials, including silk, velvet, felt, fabric, and lace. Also, ribbon headbands act as the perfect blank canvas for a bridal headband, as they typically match or complement the bride's hair colour and style. They also work well with other headband materials, such as stones, crystals, pearls, and flowers. Finally, they are easy to put on and take off, yet they stay on top of the head securely, no matter what the hair type or style is.
---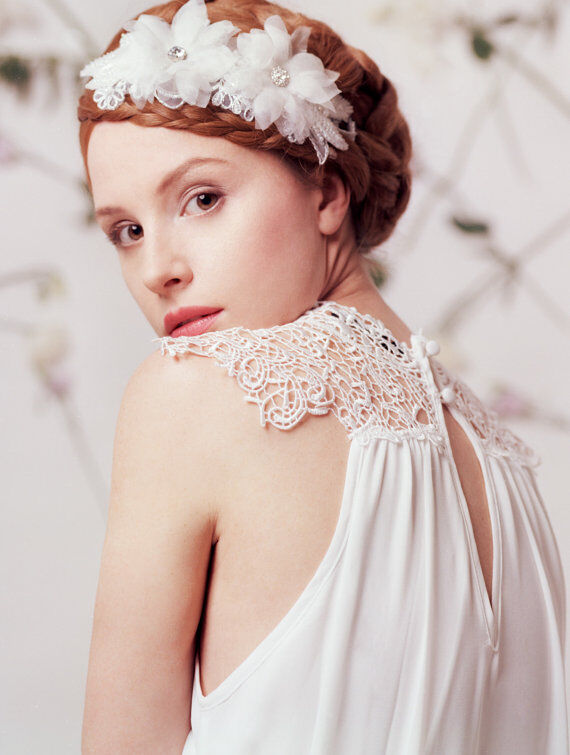 Floral headbands offer a unique look and style and work well in many different situations. They offer an exotic and whimsical look, complementing outdoor weddings, as well as less traditional dresses and other attire. Another reason floral headbands are such a desirable piece is that they work well with all types of hairstyles, from long and loose hair to short styles and up-dos. Also, they add charm to the whole outfit by bringing a striking effect to the bride's look, but they do so without an overpowering effect. Finally, floral headbands vary in style, from the more traditional look without any embellishments to those that include rhinestone and crystal details.
---
How to Buy Wedding Headbands on eBay
If you are looking for a bridal
wedding headband
,
eBay
is a great place to shop. Simply enter the keywords "wedding headband" into the search bar on any page for a list of available items. You can further refine your search by specifying what type of headband you desire.When it comes to getting married, having the bride look her best is one of the most crucial points in a wedding. Not only is the bride one of the main focal points of the wedding, but so too is the attire she wears on that magical day. With that in mind, the headpiece the bride chooses to wear is nearly as important as the dress, so choosing the right design is crucial.