Almost everyone has a pair of
headphones
these days for music on the go. Although they are very prevalent, unfortunately a lot of headphones do not do justice to the richness of sound quality. That is where a
headphone amplifier
comes in. This tool is a way for audiophiles to get great sound without having to spend a fortune on excellent headphones. The buyer should compare different features, such as the number of channels and outputs and the power output of the device before making a purchasing decision. Within these excellent amps, a buyer should be able to find something that meets his or her needs.
| | |
| --- | --- |
| 1 | Antelope Audio Zodiac DAC and Headphone Amp |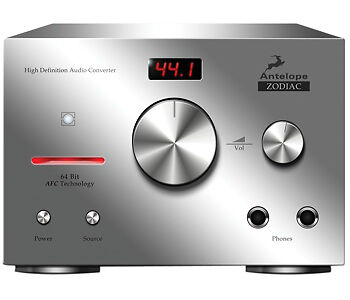 This amp from Antelope is an excellent amplifier. The amplifier is small enough to fit on a desk and has a custom USB chip for amazing sound quality. The amp also has 64-bit technology that allows for precise control over Acoustically Focused Clocking and Jitter Management for better audio quality. It also has a number of connection options for headphones and speakers and the user can also separately control the headphone and analogue outputs.
---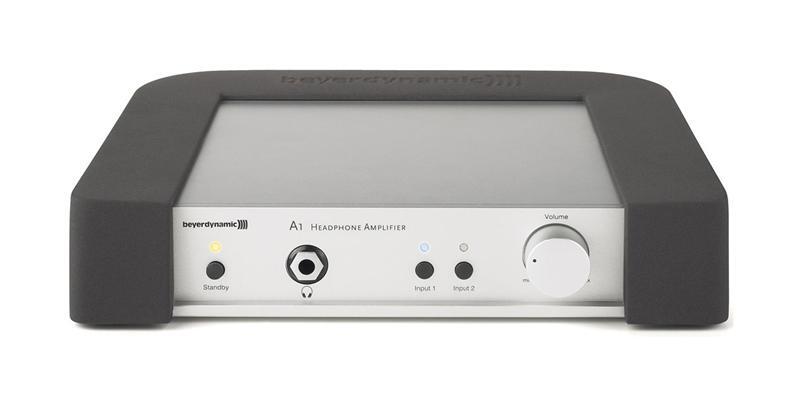 The Beyerdynamic A1 is a sleek-looking device that would look great on a desk or a coffee table. This amp's battery lasts for about 30 hours of use. The amp works with a range of different headphones, and the audio connections include a headphone socket, a Line Output, and two Audio Inputs. Users also have excellent control over the sound quality of this amp due to the volume control.
---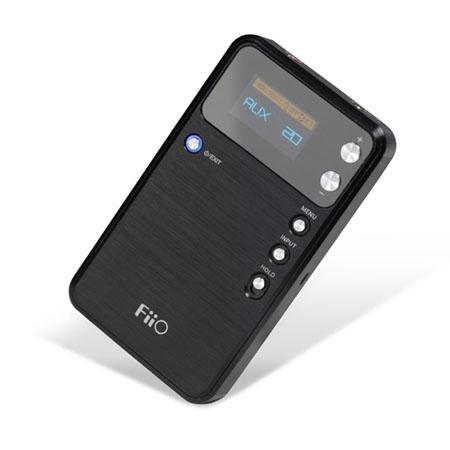 The Fiio E17 amp is another great option for a traveller. This portable amp has a mini USB port, so it can connect to a computer and recharge. The amp has a 3.5-mm two-channel headphone output that works with a number of different headphones as well as a 3.5-mm SPDIF input connector, and a 3.5-mm Line-In interface. The battery life is 15 hours, and the user can adjust bass, gain, treble, and balance.
---
This small headphone amp is great for travel, especially because it offers up to 30 hours of battery life as an amp. In addition to functioning as a DAC/Amp combo, this device can also work as a DAC, amp, or USB soundcard. The device's inputs and outputs include coaxial, USB, stereo input, line out, and stereo output. The amp also comes with a number of accessories including a USB cable, a power adapter, and an optical cable.
---
The Pro-ject Head Box MKII is a good amplifier and it comes at a great price. The amp comes in a small black case and is excellent for use with a portable music device such as an iPod. Because this is a good entry-level amp, it is a great choice for someone's first amp.
---
Comparison of the Top 5 Headphone Amplifiers
Every buyer should compare features of different headphone amplifiers to select the best one. For instance, the Antelope Audio Zodiac DAC and headphone amp is the most expensive option, but it also has the most high tech features. The Pro-Ject Head Box is on the opposite side of the spectrum and is a great entry-level option at an affordable price. The
Antelope amp
is too big to be very portable, but some of the other options are easy enough to travel with.
Considerations When Buying Headphone Amplifiers
When a buyer goes to select an
amp
, he or she should think about a number of features, including number of channels and the signal-to-noise ratio. Most amps come with between one and eight channels. If there are more channels, that means there is multiple signal distribution for greater flexibility. Signal-to-noise ratio is an important number that identifies the amount of noise that may interfere with sound quality. It measures the inherent noise of the amp compared to the source music signal. A larger ratio is better because it means that the noise is smaller compared to the signal. When wearing headphones, noise is even more noticeable, so one should always consider this ratio.
How to Buy Headphone Amplifiers on eBay
If you want a
headphone amplifier
to improve the sound quality you are listening to, you should check out the options on
eBay
. Although you can browse through the different categories, it is easier to start with a keyword search. Start by typing keywords, such as "headphone amplifier" into the search box. Because it can be hard to choose an amplifier, you should read feedback from previous buyers. It is worth checking out what Top Sellers have to offer because they provide great service and have excellent feedback. With these top headphone amps, you can easily find a headphone amplifier to meet your needs.