Headphones
are usually the most damage-prone accessories in smartphones, portable music players, and computers. The wire and the plug of headphones are subject to constant pulling and twisting that it won't come as a surprise if it breaks at some point. Earbuds, because of daily wear and tear, can also come off and requires a repair with a glue gun. And when repairing a headphone that involves opening and resealing a wire, it is important to have a
soldering station
, an electrical tape, and cutting tools. Knowing the top headphone repair tools and materials as well as the best products to choose allow users to not only to do the job efficiently but also to make a good investment for future repair and DIY projects.
| | |
| --- | --- |
| 1 | The Weller WLC100 Soldering Station |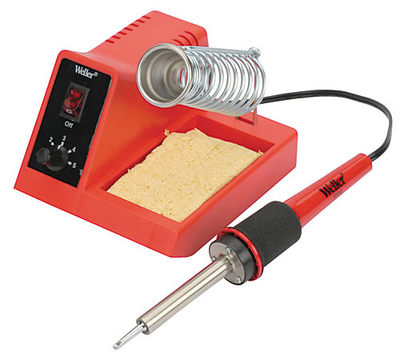 Unlike regular soldering stations, The Weller WLC100 Soldering Station allows users to adjust the temperature, varying anywhere between five watts and 40 watts using the knob on the base unit, when soldering a headphone. Users resting in between soldering can place the pencil iron in the in-built stand, and after work, can clean the tip of the iron with a cleaning sponge that usually comes with the set. Other advantages of buying The Weller soldering station include having a lightweight but durable pencil iron with a foam grip that features a safety guard iron holder.
---
| | |
| --- | --- |
| 2 | Fuller Long Nose Cutting Plier with Comfort Grips |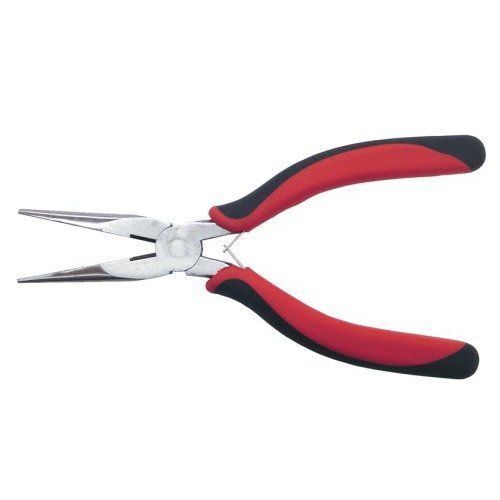 When repairing a broken wire of a headphone, a Fuller Long Nose Cutting Plier with Comfort Grips is the best tool for the job. The tool features a high carbon steel construction. Its jaws allow sure gripping to manipulate a wire or a cord of the headphone, while its slim, tapered head allows users to reach small areas while still viewing what needs cutting. Owning a pair of long nose cutting pliers, especially a Fuller brand, is a good investment as the tool is also useful in many repair and improvements in the home. Many who buy a pair of cutting pliers also buy a pair of Fuller diagonal cutting pliers that cut a wire by indenting and wedging it.
---
| | |
| --- | --- |
| 3 | Scotch 33+ Electrical Tape |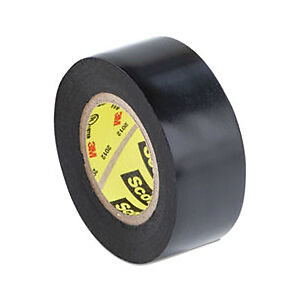 Scotch is a trusted brand of electrical tapes, and any household should have a roll. In a headphone repair, Scotch Super 33+ Vinyl Electrical Tape comes in handy by taping off a cracked surface or an exposed wire for protection or after repair. This electrical tape is very adhesive and is hot- and cold-weather resistant and flame-retardant. It is also great at resisting abrasion, moisture, alkalines, corrosion, acids, and UV rays. Buyers can purchase Scotch Super 33+ Vinyl Electrical Tape as a single roll, in a pack with other Scotch 33+, or single with a dispenser.
---
| | |
| --- | --- |
| 4 | Craftsman Wire Cutters and Wire Strippers |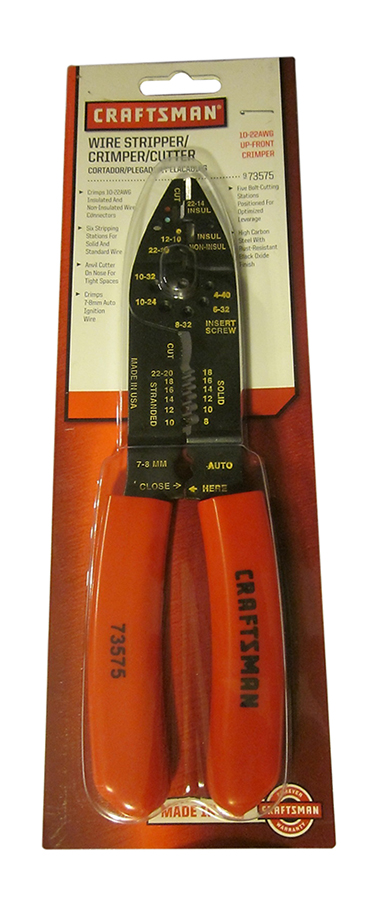 There is a Craftsman wire cutter and stripper for several solid and stranded conductor wires, and users repairing a headphone can effectively manipulate a wire with a number of Craftsman tools. The long curved cutter from the brand, for instance, sports precision-ground stripper stations for stripping the cover of solid conductor wire with size from 10 to 18 AWG or a 0.10190 to 0.04030 inches in diameter, and stranded conductor wire with size from 12 to 20 AWG or 0.08080 to 0.03200 inches in diameter. The long curved cutter is also useful for looping wires and cutting bolts, as well as working on small nuts and pulling wires via its nose. Another Craftsman tool is a three-in-one crimper, stripper, and cutter that can work solid and stranded conductor wires with size from 10 to 22 AWG or 0.10190 to 0.0253 inches in diameter. The three-in-one tool sports air pocket comfort grips and six bolt-cutting stations.
---
| | |
| --- | --- |
| 5 | Champ Stick 400 Industrial Hot Melt Stick Glue Gun |
A glue gun is useful for many home improvements, arts-and-crafts, and repairs, including fixing a broken headphone. The Champ Stick 400 Industrial Hot Melt Stick Glue Gun has a base that allows it to stand on its own, making the work less messy. Users can also adjust the temperature of the glue gun from 284 to 446 degrees Fahrenheit, and control the flow rate and bead size via its stroke adjuster. The bead size comes as precise beads, either small or large. The Champ Stick 400 provides the highest melt rate of any stick glue gun that uses 7/16-inch sticks.
---
How to Buy Headphone Repair Tools
Whether looking for a Champ glue gun or a Scotch 33+ electrical tape, buyers can find a wide variety on
eBay
. The category system on the site allows buyers to view either industrial or home improvement products. To know more about an item, buyers can post a question on eBay Talk page and get answers from other members. When searching for
headphone
repair tools, keep an eye out for listings with free shipping as well as listings from top-rated sellers. To see more discounted items, buyers can visit
eBay Deals
page. eBay offers a multitude of tools for repairing a headphone, and buyers who know the top brands have the upper hand in making the right tool investment.