As instantaneous digital media use grows in popularity, a home entertainment hub has become an essential gadget for many media enthusiasts. Basically, a home entertainment hub funnels and directly streams content from a variety of websites, allowing consumers to watch their favourite media from their entertainment system without pesky commercials and channel surfing. These hubs connect to various streaming sources, such as Netflix, Hulu, and other providers, and although consumers typically need a subscription and a Wi-Fi access point, the benefits and additional features that these hubs come with are certainly worth their costs. In order for consumers to purchase their next hub with confidence, it is helpful to check out some of the top home entertainment hubs on the market.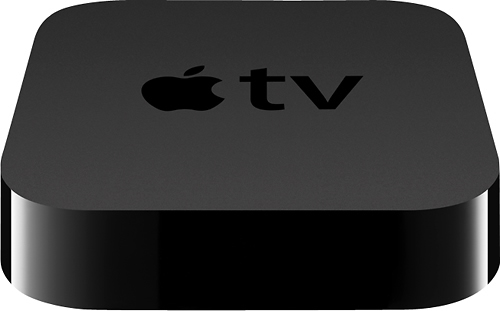 The Apple TV entertainment hub provides consumers with all of the features and design qualities that they are likely to want. This hub provides access to movies and television programmes right from the iTunes Store and then streams them in flawless high-definition quality. Additionally, users have access to programming from Netflix, Hulu Plus, HBO Go, Vevo, Youtube, and countless other media producers. Not only is the Apple TV small enough to fit in a consumer's hand, but it is quiet, energy-efficient, and features an interface that allows for quick and easy installation. With the AirPlay technology from Apple, users can also stream content from their iPhones, iPads, or other compatible Apple products.
---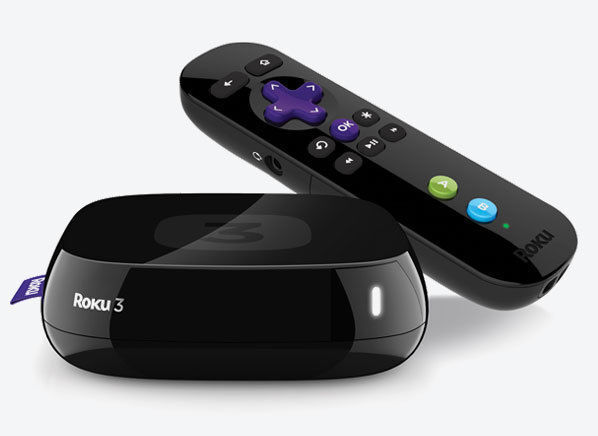 No matter what users want to watch or do with their television, they can find virtually everything they need with the Roku 3 entertainment hub. Featuring over 1000 streaming channels in 1080p picture quality from its dual-band wireless connection, this device allows users to experience any movie, sports match, news programme, or television programme quickly and with HD quality. The innovative processor within the Roku 3 is up to five times faster than most entertainment hubs, so there is definitely no lag, waiting for movies to load, or any other streaming problem that may occur with other devices. Other features of the Roku 3 include a remote with a headphone slot so that users can watch television without disturbing others, motion controls from the remote, one-stop searching on Netflix, Amazon Instant Video, Hulu Plus, and Vudu, and a range of USB and microSD slots so that consumers can instantly play their own media.
---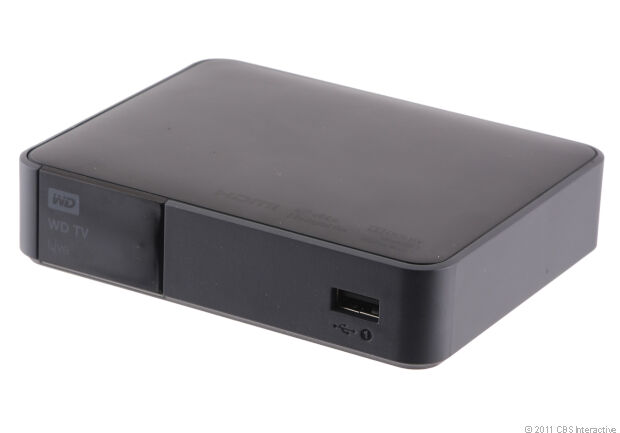 With the WD TV Live hub, users can experience a versatile and high-performance device that not only streams content from the major streaming producers, but can also play a wide assortment of video formats. Consumers can upload any type of video to watch on their television. Additionally, the WD TV Live plays these other formats of media from its USB ports, network drive, or any other computer that is on the network. After downloading the free smartphone application, consumers can also effectively turn a smartphone into a fully functional remote control that allows for easy navigation through online services and for text input when searching for movies or videos. Furthermore, users can access their social media networks, such as Facebook and Twitter, right from the television.
---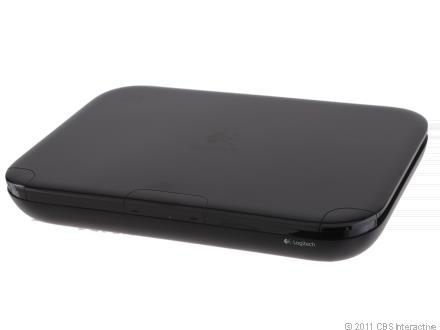 In combination with Google TV and a comprehensive keyboard for easy navigation, the Logitech Revue provides users with potential access to almost all online media available, including networked streaming services, social media, and other video websites such as YouTube and Vimeo. Additionally, searching with Google TV's universal search bar brings consumers a wide assortment of videos to choose from. Although some content providers, such as Hulu, CBS, and ABC, have blocked Google TV, the Google search function on this entertainment hub searches among both online and offline content, as well as Flash and HTML5 video. The Logitech Revue hub features an HDMI output and input, two USB ports, an Ethernet jack, and even an optical digital output.
---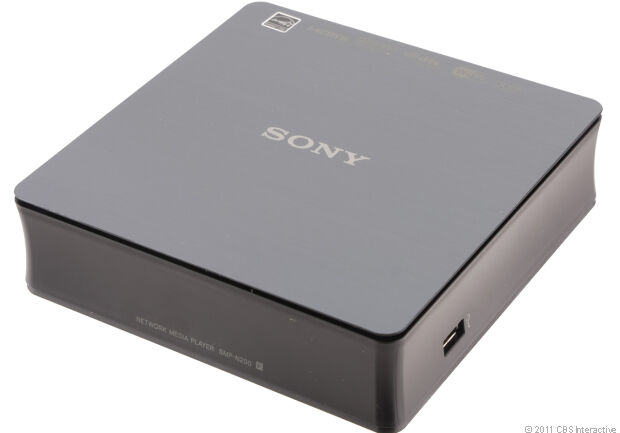 Simple but versatile, the Sony SMP-N200 provides users with all of the media content they are likely to need in an easy-to-use package. Like many other media streaming hubs, the Sony SMP-N200 allows users to stream video content from an array of both free and networked content providers, including Netflix, Hulu, and YouTube. This hub also features HDMI output and input ports that can connect directly to a PC, so users can do whatever they want on their computers while utilising a full-screen, HD television.
---
How to Buy Home Entertainment Hubs on eBay
With a quality home entertainment hub, you can transform your normal television into a comprehensive media source that brings you all of the content you want without any commercials or waiting. Fortunately, to acquire an entertainment streamer, you only need to visit eBay. To search effectively on eBay, first locate the search bar and then enter keywords relevant to the device that you want. Keep in mind that eBay's powerful search engine provides listings based on the keywords you provide. Therefore, a more general search, such as " media streamer", may elicit hundreds of results, while utilising a product name or some other pieces of specific information, such as " Apple TV streamers", may give you a more direct route to the products you want.