IBM released a number of laptops under the ThinkPad series, and they also sold the IBM ThinkPad UltraPort. While the UltraPort is no longer in production, buyers can find it with the T20 series. The UltraPort works by using a USB interface, and helps to connect various devices, like webcams, microphones, and speakers to laptops. In addition to the UltraPort, buyers now have various other options from which to choose. Buyers looking for the top five IBM docking stations can always turn to shops that sell laptop accessories, although they can find more options on sites like eBay. In any case, it helps to establish what is required in terms of features, as does considering compatibility and establishing a budget.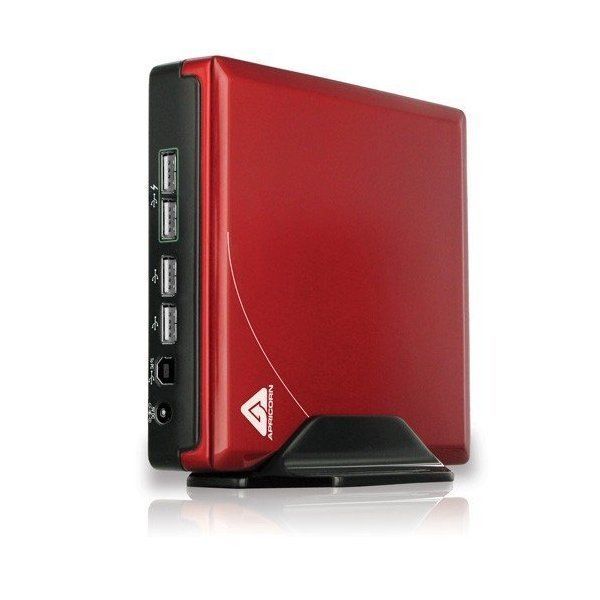 This docking station comes with a DVD drive, different internal memory options, four USB ports, an auto on/off feature, and a range of useful software. In addition, unlike Warpia's Easy Dock and Toshiba's DynaDock V, the Apricorn Aegis Netdock does not need driver installation.
---
| | |
| --- | --- |
| 2 | Kensington Universal Docking Station With Ethernet sd120 |
The Kensington Universal Docking Station with Ethernet sd120's compact design works in its favour and it makes this device more portable than many other models. Its always-on USB port can charge devices even when the unit is off and it comes with four USB ports. It allows Ethernet connectivity and setup is simple.
---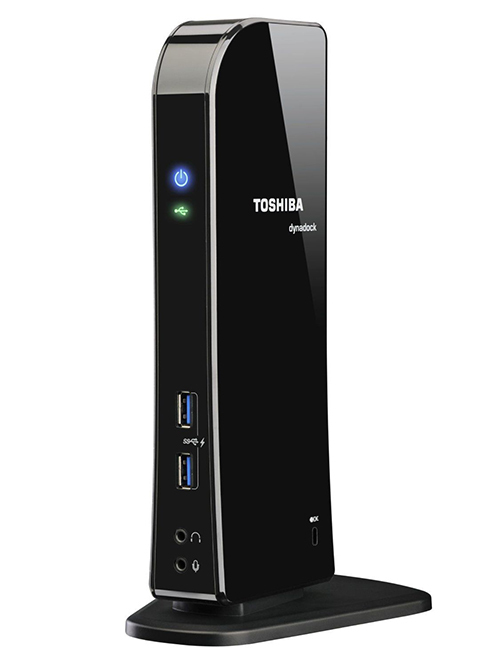 The Toshiba Dynadock stands vertically. Its sleep-and-charge mode is similar to Kensington Universal Docking Stations always-on USB port. It comes with three USB ports, includes a DVI video port, and setup is simple, but lengthy.
---
| | |
| --- | --- |
| 4 | Warpia Easy Dock Wireless USB Docking Station |
The Warpia Easy Dock wireless USB docking station connects to laptops using a single USB cable. Its compact size works in its favour, and it comes with two USB ports and a DVI connection.
---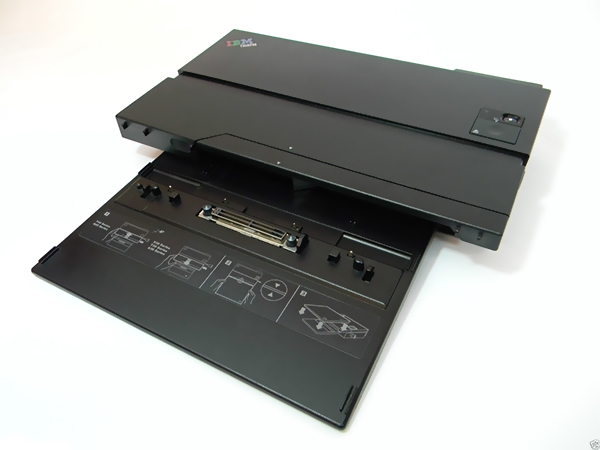 IBM manufactured docking stations for its ThinkPad range of laptops, and although it no longer does, buyers can still find them. When buying IBM docking stations made to work with IBM machines, compatibility is almost never an issue.
---
Pros and Cons of the Top 5 Docking Stations
When it comes to choosing between different docking stations, buyers should know what to look for in accordance to their needs. Buyers should bear in mind that more features tend to translate into a larger expense. As a result, buyers should establish what they need before they start looking for a docking station for their IBM laptops.
The Difference Between a Docking Station and a Port Replicator
There seems to be some confusion about the terms "docking station" and " port replicator", and there are people who tend to use them interchangeably. Buyers looking for IBM docking stations should know that while these two are largely the same, there are differences. Port replicators are smaller versions of docking stations and come bereft of certain features that users can find in docking stations. For instance, while a port replicator can connect with devices, like keyboards, mice, monitors, and printers, they tend to come without certain ports. They connect to laptops using USB ports. A docking station also allows users to plug in multiple devices, devices that remain permanently connected to the docking station. Docking stations are typically large, and while users place laptops atop some models, some models come as standalone units. While some docking stations require that laptops snap into place using a distinct connector, most vertical units connect using USB cables. Some docking stations come with inbuilt components, like hard drives, speakers, and optical drives, and some require proprietary connectors, as is the case with the IBM UltraPort.
How to Buy the Top 5 IBM Docking Stations on eBay
When Lenovo took over IBM's personal computer business in 2005, it also acquired the ThinkPad brand, from which time Lenovo ThinkPads entered the fray. As a result, buyers who are looking for top IBM docking stations can also find options that are compatible with various Lenovo machines. Turning to top-rated sellers on eBay presents buyers with many options, which include the IBM docking stations mentioned above. eBay also gives its users the option to look for used and refurbished docking stations. Buyers should also look for free delivery deals on their purchases. Buyers ought to address aspects like compatibility, features, and budget before making a decision.