While some individuals prefer to purchase surround sound packages, others want the freedom that purchasing separate
speakers
allows them. Individuals in need of replacement or additional speakers may also opt to purchase individual speakers. Those who want the full sound experience without having unsightly speakers mounted to their walls and ceilings should consider purchasing in-wall and in-ceiling speakers. Though in-wall speakers require installation and wiring, they blend seamlessly into any décor and some models are paintable, so they do not stand out or attract unwanted attention. When shopping for in-wall speakers, prospective buyers should look for top-rated brands and models for the best sound quality and shop on eBay for the best selection and lowest prices.
| | |
| --- | --- |
| 1 | BIC America HT8W Acoustech In-Wall Speaker |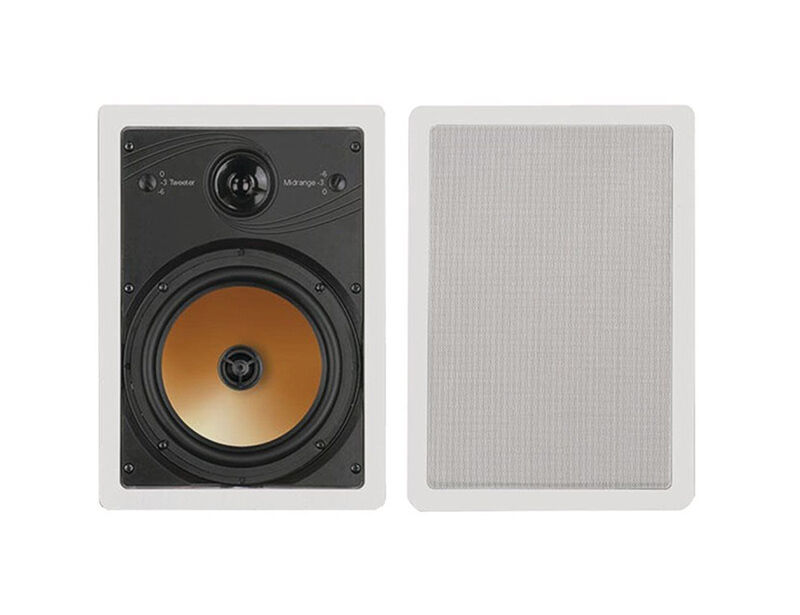 The BIC America HT8W Acoustech in-wall speaker is a rectangular speaker that measures approximately 35 by 26 cm. These speakers offer a 2.5 cm titanium dome tweeter, a 6.3 cm poly midrange, and a 20 cm poly and graphite woofer for the ultimate sound quality. In addition, these speakers offer between 10 and 175 watts per channel with a 375-watt dynamic peak. The HT8W Acoustech speaker offers magnetic shielding and features a self-resetting thermal cut-off to protect the speaker from overload. Individuals who are building or renovating can purchase a rough-in kit so they can install these speakers pre-construction. Those who plan to install these speakers post construction can use the mounting brackets included with the speakers.
---
| | |
| --- | --- |
| 2 | Micca M-6C 2-Way In-Wall Speaker |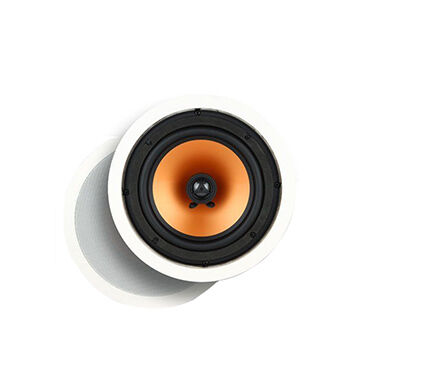 Micca's M-series of speakers, including the M-6C 2-way in-wall speaker, delivers optimal performance and provides high-quality sound for a wide range of applications. The round M-6C speaker measures approximately 23 cm in diameter and uses a two-way design with a coaxial form factor. This speaker features a 16.5 cm poly woofer and a 2.5 cm soft dome tweeter. Because of its compact size, the M-6C speaker is perfect for nearly any application, especially when individuals need to install speakers in small or tight spaces. Most retailers sell these speakers individually, so buyers who want two or more should read through the listing details before making a purchasing decision.
---
| | |
| --- | --- |
| 3 | Pioneer S-IW851-LR In-Wall Speaker |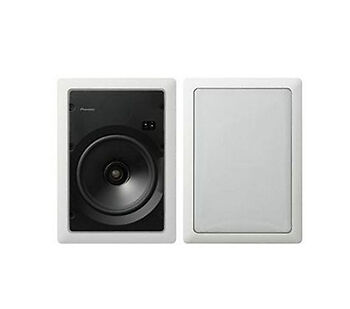 Pioneer's S-IW851-LR in-wall speakers are available in pairs and feature a rectangular design and coherent source transducer (CST) technology. The speakers, which measure 35.4 by 35.4 cm, offer a 20.3 cm mica-filled cone type woofer and a 3.8 cm aluminium dome tweeter. The exterior of these Pioneer speakers is matte white and they are paintable so they can match any décor. The Pioneer S-IW851-LR speakers handle up to 120 watts and have a frequency response of 28 Hz to 40 KHz.
---
| | |
| --- | --- |
| 4 | Pyle Home PHSKIT8 Speaker Kit |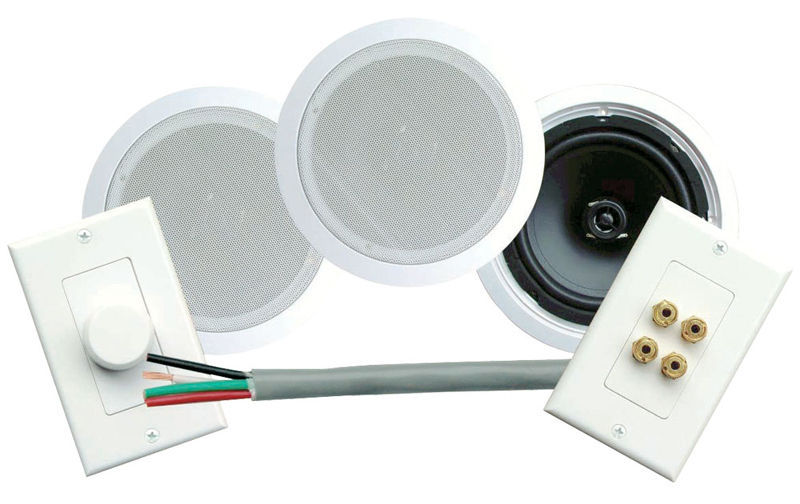 Individuals who want the speakers and the wires and accessories needed to connect them to a home theatre setup may want to take a look at the Pyle Home PHSKIT8 speaker kit. This kit offers a pair of round in-wall speakers as well as 15 metres of 16-gauge speaker wire, an in-wall rotary volume controller, and a wall jack plate. Each Pyle speaker can deal with up to 300 watts of power and features a 20.3 cm speaker with a Mylar tweeter.
---
| | |
| --- | --- |
| 5 | Polk Audio RC60i High Performance Speaker |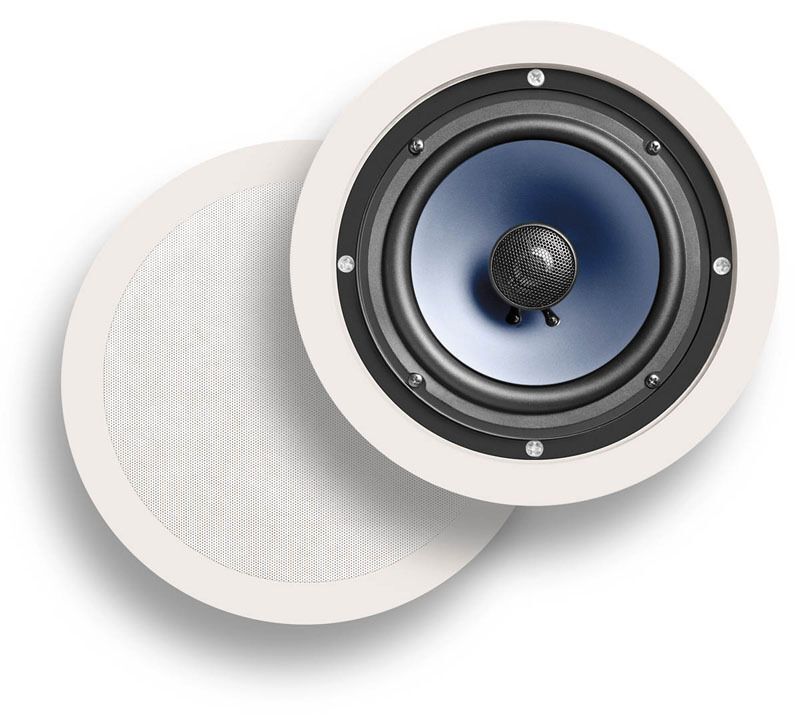 The Polk Audio RC60i high- performance speakers are compact and round, which means they fit in small, hard-to-reach places. The speakers feature Polk Audio's patented Dynamic Balance technology, which reduces distortion and system resonance, so users only hears the sounds they should hear. Each speaker measures 22.9 cm in diameter and features a 1.9 cm metallic soft dome tweeter and a 16.5 cm mineral-filled polymer cone woofer. These speakers are timbre-matched to all other Polk Audio speakers for seamless sound integration, so prospective buyers may want to consider purchasing additional Polk Audio speakers for the best sound quality.
---
How to Buy In-Wall Speakers
Before purchasing in-wall speakers, prospective buyers who already own a surround sound setup may want to decide whether to purchase matching equipment. If so, they should determine the brand and model of their existing system and search for matching items on eBay. Individuals who do not need to match existing equipment can begin their search on eBay by shopping for in-wall speakers. Those wishing to create a surround sound system and those who are adding to their existing systems may find that in-wall speakers are a great way to get the ultimate in sound quality without having speakers mounted around the room. Once buyers discover the top in-wall speaker sellers, finding the perfect in-wall speakers on eBay is easy.