Inkjet printers
remain a favourite for homes and small businesses because they are compact and affordable. Although they are often slower than laser printers, inkjets offer superb image quality for printing photos and colour documents. As long as users do not print hundreds of pages per day, inkjet printers are also inexpensive to maintain, because the ink cartridges are easy to refill. Shoppers find all sorts of printer models to choose from, but five of the best include models from HP, Canon, Epson, and Photosmart. The top five inkjet printers offer a great mix of features for users and they found on eBay and computer retail stores.
| | |
| --- | --- |
| 1 | HP Photosmart 5510 e-All-in-One |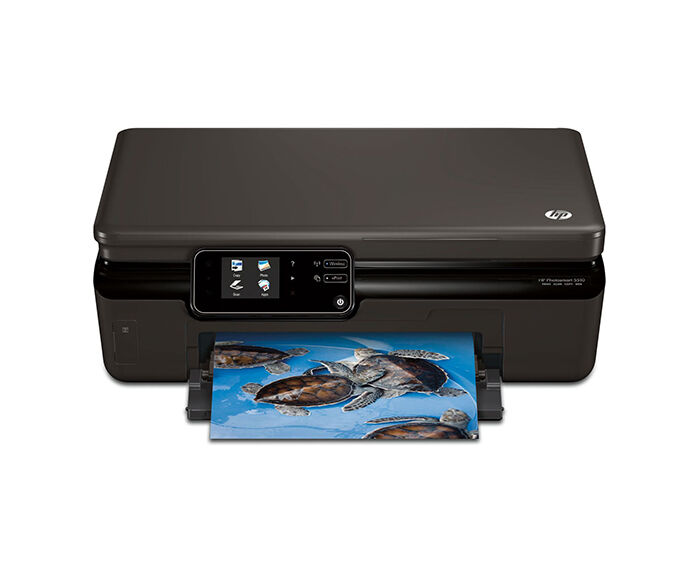 A CNET Editor's Choice and top pick by PC Pro, HP's Photosmart 5510 e-All-in-One printer comes with a scanner and an inbuilt copier. The printer sports a 6.1-cm touchscreen for navigating the system. It also has Wi-Fi, Google Cloud, and Apple AirPrint support for wireless printing over a network and even from Android and iOS mobile devices, without having to install software.Apart from wireless networking, this HP inkjet printer features a memory card reader as well as a USB port. Designed for home use, the Photosmart 5510 printer has a paper tray to accommodate up to 80 sheets and allows for double-sided printing. The printer weighs 5 kg and measures 14 cm tall by 43.2 cm wide by 33 cm deep.
---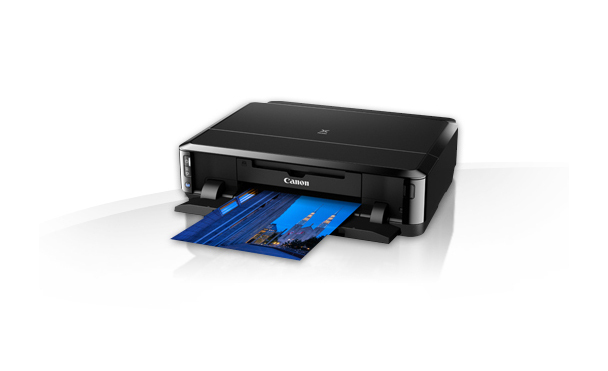 The Canon Pixma iP7250 ranks as one of Expert Reviews' "budget buys" and also makes it on the list of best printers to buy in 2013. The Canon Pixma iP7250 offers no-frills, reliable printing. It has no scanner, no touchscreen, and no SD card slot. However, it is equipped with Wi-Fi for wireless printing.It is even compatible with iOS and Android devices. This home printer has a 125-sheet tray for paper and a 20-sheet tray for photos. In addition to double-sided printing, the Canon Pixma iP7250 even prints directly onto discs. The printer weighs 6.6 kg and measures 12.8 cm tall by 45.1 cm wide by 36.8 cm deep.
---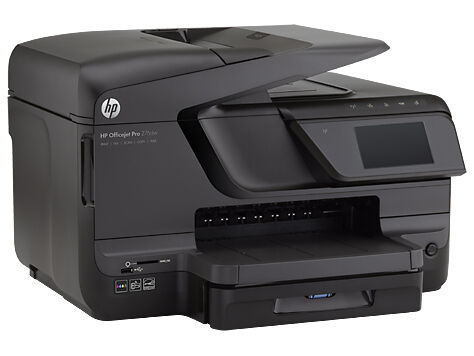 A business-focused printing solution, the HP Officejet Pro 276dw ranks as a PC Magazine Editor's Choice. As a multifunction printer, the Officejet Pro 276dw prints, scans, copies, and faxes documents. The 11-cm touchscreen makes it easy to navigate print settings. USB and memory card support allow for printing and scanning to and from enabled devices.Users also print via email. This inkjet printer has an Ethernet port for wired networking, as well as Wi-Fi, cloud printing and Apple AirPrint support. This HP Officejet printer has a default 250-page tray with an optional 250-page tray add-on. The 276dw offers double-sided copying and printing as well.
---
| | |
| --- | --- |
| 4 | Epson WorkForce WF-3540 |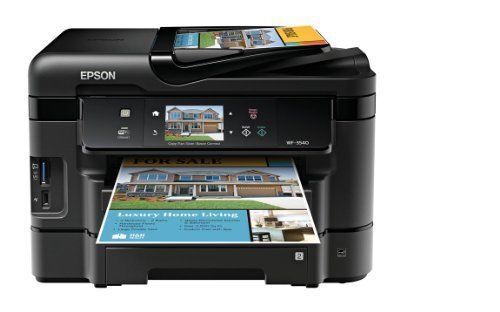 A PC Magazine Editor's Choice, the Epson WorkForce WF-3540 is another business-focused inkjet printer with scan, copy, and fax capabilities. It has Apple AirPrint, Google Cloud, and email printing support, as well as Wi-Fi Direct. Printing from USB drives and SD cards is also available. PictBridge support means users print photos directly from cameras without connecting them to computers. Optical character recognition, or OCR, means the printer converts handwriting into digital text. The WF-3540 also has an 8.8-cm touchscreen for navigating menus. The dual-tray design accommodates up to 500 pages and double-sided printing. In all, the device weighs 10.9 kg. With the double tray, the printer measures 30.8 cm tall by 44.9 cm wide by 42.7 cm deep.
---
| | |
| --- | --- |
| 5 | HP Photosmart 7520 e-All-in-One |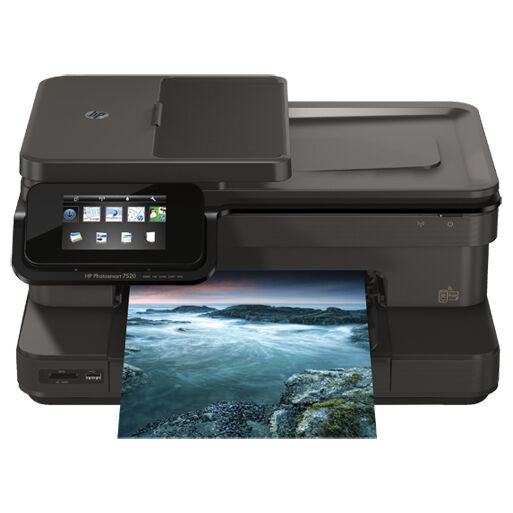 Winner of the PC Advisor's Best Printer Award for 2013, the HP Photosmart 7520 e-All-in-One is another home inkjet printer with scanning, copying, and faxing capabilities. With Wi-Fi, Apple AirPrint, and ePrint support, users print wirelessly. The 11-cm touchscreen lets users navigate the menus easily. The HP Photosmart 7520 also prints from USB and memory cards. It has a 125-sheet paper tray and a separate photo tray which holds 20 sheets, as well as double-sided printing capabilities. The Photosmart 7520 weighs in at 8.6 kg and measures 22 cm tall by 45.5 cm wide by 55 cm deep.
---
How to Buy Inkjet Printers on eBay
Find a great assortment of inkjet printers on eBay. Start with a simple keyword search by entering a phrase, such as "office inkjet printer" in the search box on any page. Narrow the search down with more specific keywords, or use eBay's refinement filters to specify price, buying format, and other factors. Look for replacement ink cartridges, ink refills, and computer cables to complete the set-up. eBay offers one-stop shopping for printers and all the accessories you need.Choose a printer which suits your budget and your intended purpose, whether it is for home or office use. Look for inkjet printer features such as double-sided printing and large paper trays for your own convenience.