'First popular with computer operators in the 1980s,
internal tape drives
record and recall data with the use of a magnetic tape cartridge and reside inside the computer tower itself, rather than externally. This type of storage media excels in terms of long-term storage for archival use and its reasonable ownership cost coupled with lasting stability continue to make it an acceptable form of media storage. Many brands of internal tape drives provide high quality results, but top models feature quality and reliability. Whether the internal tape drive comes from a local business electronics dealer or eBay, a bit of research into the specifications of each allows shoppers to buy the right device.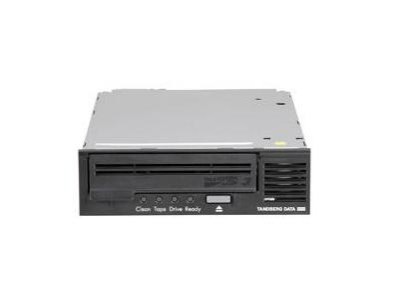 With a 128 MB buffer and average access time of 70 seconds, the Tandberg 3508-LTO features speedy performance and quality playback. The 5-second tape rewind speed with 20-60 MB digital speed matching feature allows for complete rewind in seconds to ready the tape for re-recording. The capacity of 400 MB ensures ample storage on a single tape cartridge. A long mean time between failures (MTBF) of 250,000 hours is a selling point as is its size of 20.59 cm deep by 14.5 cm wide and 4.08 cm tall.
---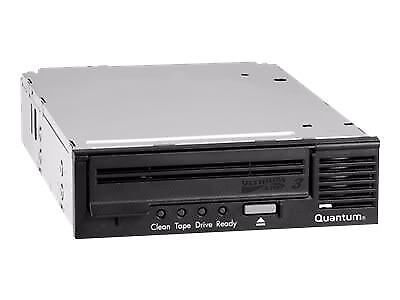 With a transfer speed of 245 GB per hour, the Quantum TC-L32AX-BR-B is ready for work straight out of the box. This linear serpentine device supports multiple functions, including LTO-3 read/write, LTO-2 read/write, and LTO-1 read, and the SSCI drive interface ensures integration with existing equipment. Since the drive measures 27.25 cm deep by 21.20 cm wide by 6.6 cm tall, it is considered part of the half-height category and is suitable for installation in either full or compact towers.
---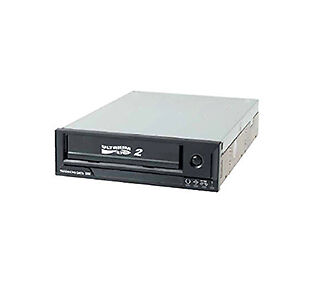 The Tandberg 3505-LTO boasts an average access time of 64 seconds. Its native transfer rate of 24 MB and corresponding compressed 48 MB allow for smooth recording, and the rewind speed of 5 seconds readies new and used tapes quickly. The native allotment capacity is 250 MB with a 400 MB ability in compressed mode, thereby ensuring more data holding ability with fewer errors during the LTO read/write process. The case measures in at 29.48 cm deep by 22.3 cm wide by 7.69 cm tall.
---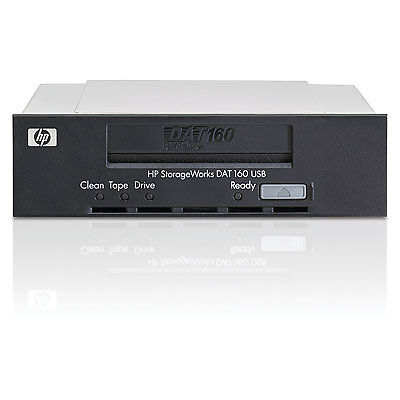 The HP Q1580B can store up to 160 GB of data in standard mode or 320 GB in compressed mode and features file transfer speeds of up to 86 GB per hour. The backwards compatibility of this drive ensures seamless operation in modes including LTO-1 read, LTO-2 read/write, and LTO-3 read/write. The 5-second rewind speed and the universal plug-and-play connector makes integrating this tape drive into an existing workstation quick and simple. The device measures 23.49 cm deep by 16 cm wide and 22.98 cm tall.
---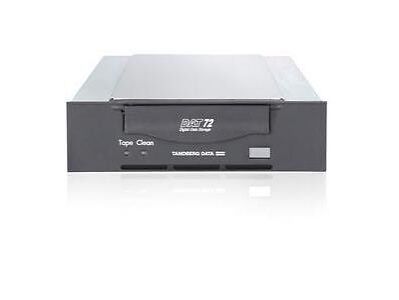 The Tandberg 3600-DAT is an internal tape drive that is also datacentre rack-mountable. With a native capacity of 32 GB and compressed ability of 72 GB, this drive features transfer speeds of up to 23 GB per hour. In addition, a data recall speed of 68 seconds and ability to read/write both DDS-3 and DDS-4 formats makes this an efficient storage solution. The case size is 22.09 cm deep by 18.03 cm wide and 5.58 cm tall.
---
Choosing an Internal Tape Drive
While internal tape drives have benefits that make them ideal for inclusion in virtually any home or business system, there are some qualities to examine before making a final purchasing decision. For example, if installation size is an issue, one of the half-height systems such as the Quantum TC L-32X-BR-B or the Tandberg 3508-LTO fit into tight spaces easily. On the other hand, if versatility is a pressing trait, the Tandberg 3600-DAT and the HP Q1580B read/write in multiple formats, a valuable quality for any datacentre whether large or small.
Find Internal Tape Drives on eBay
When shopping for an internal tape drive on eBay, it is important to use clear and concise terms when inputting query phrases into the Search bar located on each page of the site. Instead of typing "internal tape drive", a term that returns many results, try " new HP Q1580B", " Tandberg 3600-DAT tape drive", or "black Quantum TC-L32AX-BR-B" to narrow down the listings into a manageable pool from which to browse. Once shoppers find the ideal internal tape drive, they can complete the purchasing process with a few clicks of the mouse and the seller readies and ships the component in a matter of days.