Stereo receivers
act as the heart of any home entertainment setup, pumping blood through the veins of huge speakers,
CD players
, and other media sources. With so many choices available, many consumers agonise over which device they should choose as the centerpiece for their living room. For many savvy shoppers, Japanese-made stereo receivers represent the gold standard in sound quality, aesthetic design, compatibility, and cost. Some of the most popular stereo receivers on the market came from Japanese manufacturers. Brands such as Yamaha and Onkyo come up in any conversation involving receivers due to their reputation and standards, while names such as Sonos pave a path into the future for consumers who value trendy ways to play their media.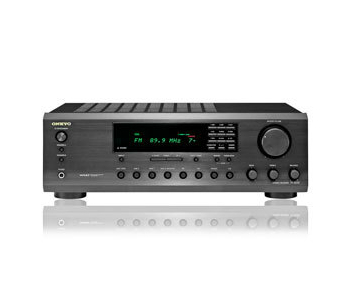 While the manufacturers of the Onkyo TX-8255B loaded the receiver with numerous features, they considered cutting back on heat their primary objective. Stereo receivers that generate too much heat tend to attract dust and wear out long before their time. To solve this problem, the engineering team assigned to the device installed an aluminum heat sink that keeps the unit nice and breezy during operation. The Onkyo TX-8255B does not sacrifice sound quality for design. Users who pair the receiver with a flashy set of speakers can fill rooms of any size with rich, clear sound. Even with the volume cranked up, the receiver's solid casing cuts back on vibration, keeping music smooth and even. The receiver includes plenty of input ports and jacks for other devices, and the panel on the front makes configuring settings and selecting tracks simple.
---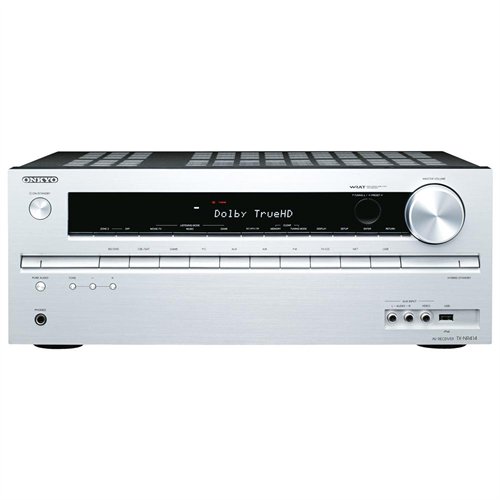 Like other Onkyo stereo receivers, the TX-NR414 owes its crystal-clear audio capabilities to solid design. But this box goes several steps further by inviting users to connect other media devices such as game consoles and televisions. HDMI ports work with game machines and televisions, and offer compatibility with 3D sources for users who enjoy 3D movies and games. The receiver comes with decoders that enable it to play HD sound formats such as files played from an iPod source device, which users can connect using a port on the front of the receiver. Further demonstrating its ability to enhance the audio of most modern devices, the Onkyo TX-NR414 can join wireless networks using a USB adapter, or connect directly via Ethernet.
---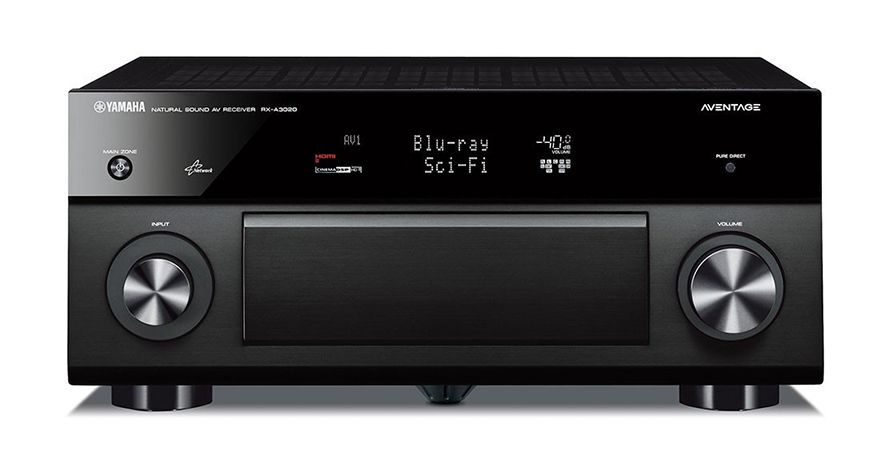 With the RX-A3020, Yamaha set out to build a stereo receiver that consumers could connect to speakers and wireless devices with little fuss. They succeeded, due in large part to the receiver's synthesis with iOS devices. Built-in support for AirPlay means users can sync the receiver to iPhones, iPads, and iPods, as well as computers running iTunes. Another out-of-the-box inclusion, the AV Controller app, works with Android and iOS devices and allows users to control the receiver through a smartphone or tablet. Appealing to users who enjoy the cutting edge in media, the Yamaha RX-A3020 up-converts and upscales video all the way to 1080p. For users who demand more, the receiver can handle Ultra HD upscaling when paired with an Ultra HD display.
---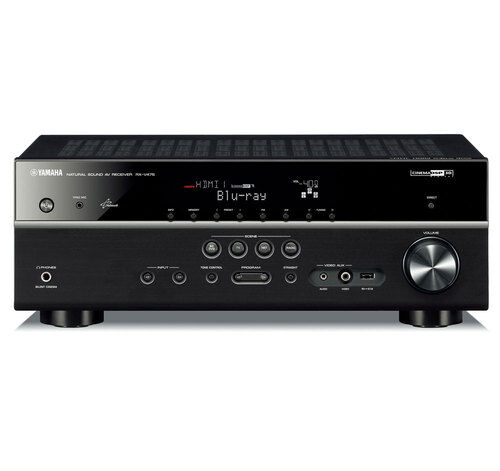 The Yamaha RX-V475 carries a features list and average price tag targeted at users looking to pick up their first stereo receiver. Boasting tremendous sound and video quality, support for five channels, and several HDMI inputs, the receiver promotes ease-of-use through a remote control that grants access to all of the system's many complex functions. As a particular point of strength, the system's stereo sound pumps heavy-hitting bass that rattles walls without spitting any static. iOS phones, iPods, and tablets located far and wide from the Yamaha RX-V475 can connect via AirPlay, turning the receiver into the only audio receiver most homes should need. The Controller App extends the receiver's iOS compatibility to Android tablets and phones for a wider selection of sound sources.
---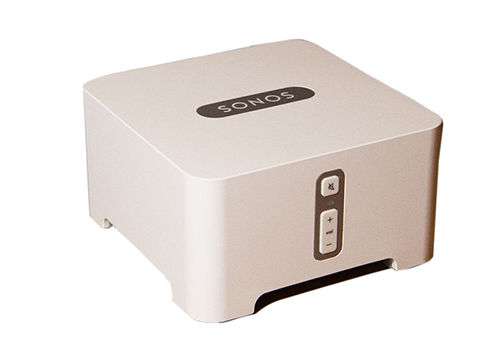 Unlike most stereo receivers, the Sonos Connect focuses on inviting users into an ecosystem. Similar to Apple's system, which allows users to access iTunes purchases across multiple iOS devices, the Sonos Connect streams music to home theatre setups and audio devices located in other rooms. The result manifests as a multi-room setup where users can play the same song simultaneously on several devices without any echo or lag in playback. To encourage as many users as possible to dive into its ecosystem, the Sonos Connect plays music from an array of streaming services including Amazon Cloud Player, Pandora, and SiriusXM. And although the receiver cannot stream music from iOS devices, it can grab songs from PCs and Macs running iTunes.
---
How to Buy Japanese-Made Stereo Receivers
After researching the most popular Japanese-made stereo receivers available, users should know enough about the specs and features they value most to see what eBay sellers have to offer. Shoppers can initiate a search by going to any eBay page and entering keywords into the search bar.Enter brands and models such as "Yamaha RX-A3020" to call up specific search results. Or, users can browse through dozens of stereo receivers by entering general keywords. Before finalising a purchase, read through the product listing to make sure the seller includes all the necessary cords and cables to connect the receiver, especially when considering a used product. Many sellers also offer special promotions, as well as a local pick-up option to cut out shipping fees.