The
motherboard
inside of a laptop is the main system circuit board responsible for containing many of the electrical components necessary to operate the laptop. Laptop motherboards provide the connection points through which all of the components in the computer communicate. Unlike a desktop motherboard, laptop versions feature a larger number of components integrated into the motherboard due to the size constraints of a laptop.
Laptop
motherboards are not standardised in the manner that desktop versions are because each manufacturer features their own proprietary design. Because of the proprietary nature of laptops, upgrading or replacing a damaged motherboard requires utilising components from the original manufacturer.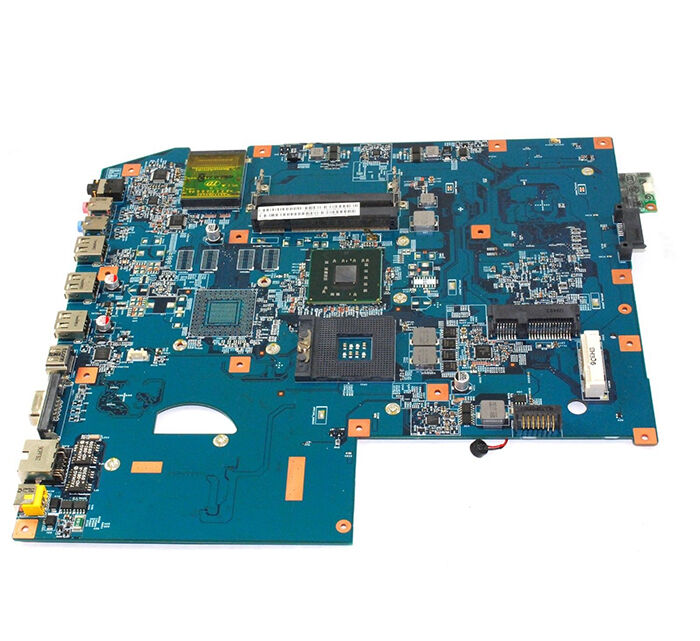 Acer is one of the largest computer companies in the global marketplace. The company originated as a manufacturer of computer components but eventually developed a reputation for producing quality laptops and netbooks at inexpensive price points. Acer contracts with external manufacturers to produce various replacement motherboards for their individual laptop and netbook computers such as the 5730, the Aspire 1360, and the Aspire 7535. The Acer name became popular thanks in large part to the success of their popular line of Aspire laptops, which became known for solid performance at an entry-level price point.
---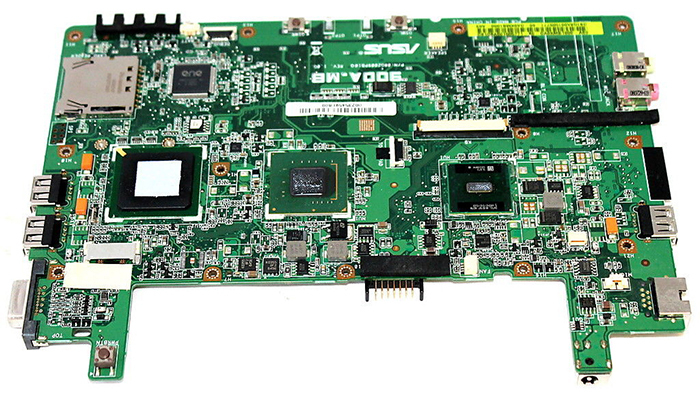 ASUS is a top five computer company well known in technology circles for developing top rated motherboards that frequently find use by other computer manufacturers as well as individuals who wish to customise their computers for optimum performance. ASUS manufactures high-end motherboards such as the 53 series, the EEE PC, and the 1001 series that allow users to upgrade their systems performance characteristics as well as enable expansion. ASUS is one of the few top computer companies that manufactures motherboards designed for use as a performance upgrade in other computer manufacturer systems. ASUS designs and produces laptop motherboards for compatibility with both Intel and AMD based processor platforms.
---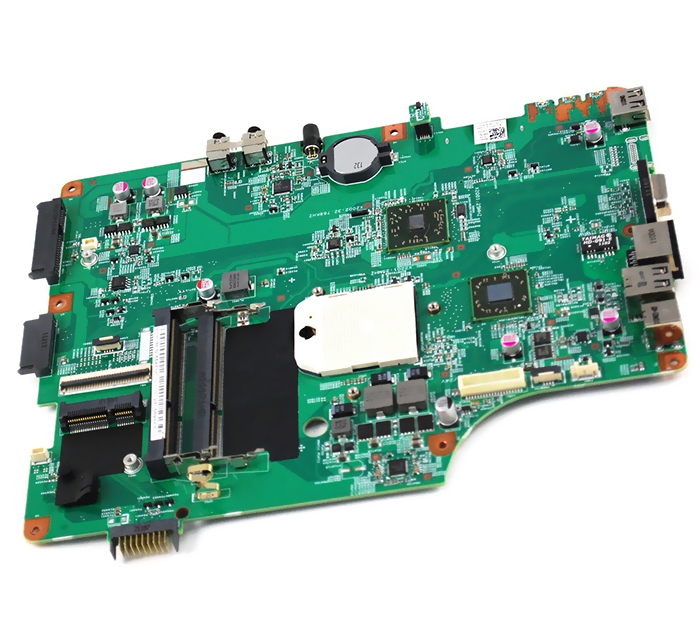 Dell is one of the largest computer companies in the world and one of the largest producers of laptops and desktop computers. Dell produces the Latitude, Inspiron, Alienware, and XPS lines of laptop computers as well as a wide assortment of replacement laptop motherboards for the various models in each of the lines such as the XPS M1330, the Latitude D series, and the Inspiron 1500 series. Dell is recognised for producing laptops that are configured to order, so the company produces a steady supply of laptop motherboards.
---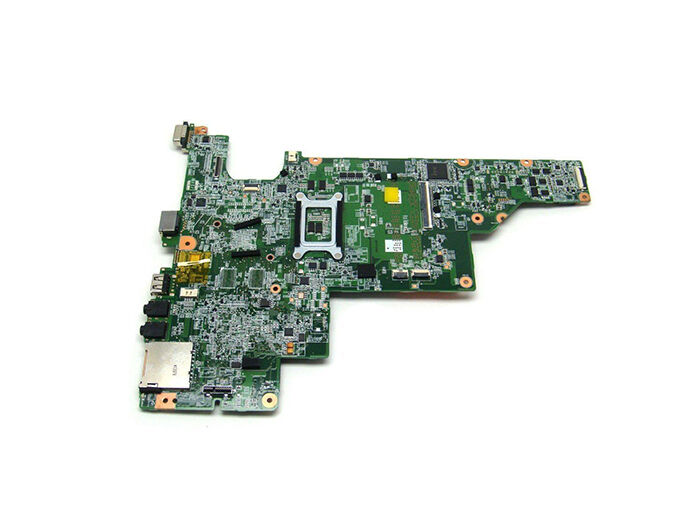 HP is the largest computer company in the world and produces a broad assortment of laptops and netbooks. HP has a reputation for acquiring various companies to produce products and services under the HP name rather than subcontract the manufacturing process out to various companies. HP produces a wide assortment of replacement laptop motherboards in both Intel and AMD processor configurations such as the G series, the Pavillion D6000 series, and the Compaq Presario series that enable users to either upgrade their laptops or repair damaged motherboards.
---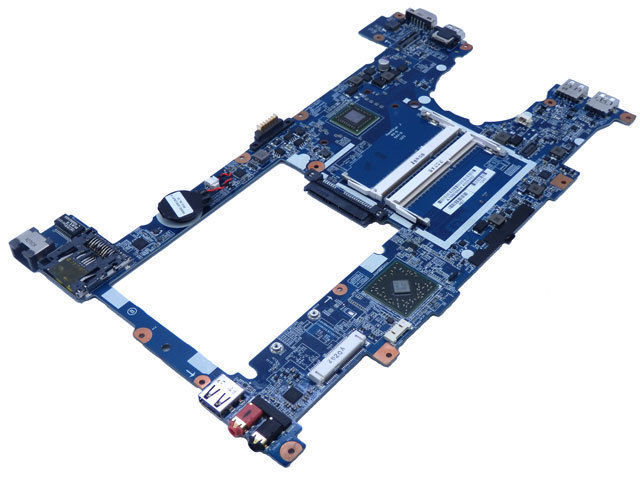 Sony is well known for producing a large variety of electronic equipment and the Sony Vaio series of personal computers is one of the company's components that are more popular. The Vaio series is available in both desktop and laptop versions, but Vaio laptops feature some of the most advanced motherboards available such as the Vaio PCG series, the Vaio VGC series, and the Vaio VGN series. Sony was the first company to produce a motherboard that featured switchable graphics through an integrated graphics controller. This technology allows control of a dedicated graphics card along with integrated graphics on the motherboard. Users can switch between integrated graphics for general use, which consumes little power, and a high-powered graphics accelerator when high intensity visual effects are required.
---
Integrated Components
Desktop computers have large amounts of internal space that allow for ease of expansion and the addition of peripherals such as video and graphics cards and audio cards. Because laptops are more confined, laptop motherboards must include many of these components into their construction because there is not enough space to add them elsewhere. A large percentage of laptop motherboards include integrated graphics, sound cards, and network adapters into their configurations, which helps to conserve power and reduce costs by sharing resources among the components. Because laptop designs are proprietary, replacement motherboards are available from the original manufacturer and not usually through aftermarket sources.
How to Buy Laptop Motherboards on eBay
Individuals in need of a replacement laptop motherboard should take advantage of the wide selection of motherboards available on eBay. The advanced search tools available on eBay enable buyers to easily find and purchase the exact items they need to get their laptop up and running again. Buyers can enter a specific keyword such as "laptop motherboard" into the search box on any eBay page. They can then browse through the various listings available until they locate the exact motherboard they need. If the number of listings is too broad, adding a brand name or model number to the search term narrows the results to a more manageable number.