Laptops function well as portable computers, but sometimes it is necessary to use a
desktop computer
instead, especially at home or in the office. However, there is no need for an entirely different computer because a docking station easily turns a laptop into a desktop computer. It is a platform that includes bays for storage devices, connectors for peripheral devices such as printers and monitors, and expansion card slots. On a docking station, the same data can be accessed as when using the laptop as a portable computer. Lenovo is one of the most popular brands, and its docking stations are available in high street electronic stores as well as on sites such as eBay.
| | |
| --- | --- |
| 1 | Lenovo ThinkPad USB 3.0 Docking Station 0A33970 |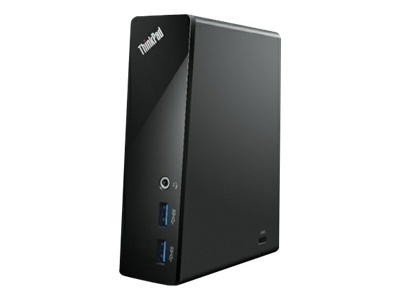 The Lenovo ThinkPad USB 3.0 Docking Station is very easy to connect. One need only plug a USB cable into the computer in order to connect to up to two external monitors,, USB printers and scanners, a mouse, a keyboard, Gigabit Ethernet, external storage, and speakers. This docking station has four USB ports for connecting different devices. The operating temperature for the station ranges from 10 to 55 degrees. The Lenovo device measures 135 mm high by 91 mm deep by 38 mm wide and it weighs 300 grams, thus being truly small and lightweight. All the necessary drivers for the device are available on the accompanying CD.
---
| | |
| --- | --- |
| 2 | Lenovo ThinkPad 250310U Advanced Docking Station |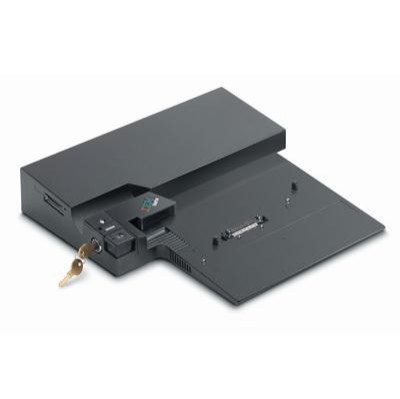 The Lenovo ThinkPad Advanced Docking Station is perfect for computer users who need a second hard or optical drive and for those who work with digital media, multiple monitors, and high-end graphics. System attachment is easy thanks to the left-corner alignment, and removal is facilitated by convenient buttons and step-by-step LED lights. Devices that can be connected to the docking station include the ThinkPad Serial ATA Hard Drive Bay Adapter, the ThinkPad CD-RW/DVD-ROM Combo Ultrabay Enhanced Drive, and the ThinkPad Ultrabay Slim DVD Burner. The station features a PCI Express card slot, a six-in-one card reader, five USB 2.0 ports, audio ports, video ports (VGA, DVI-D), and communication ports for modem and Gigabit Ethernet. While a notebook is connected to the station, the system recharges its battery.
---
| | |
| --- | --- |
| 3 | Lenovo ThinkPad X220 Ultrabase |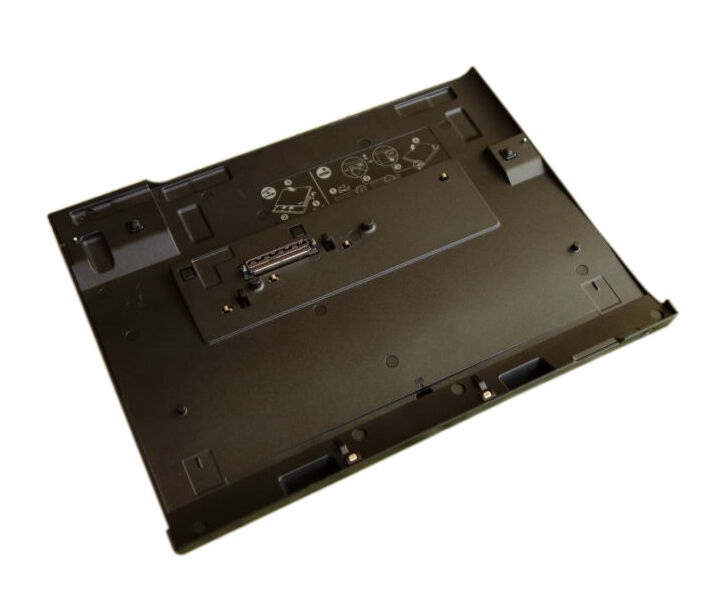 The Lenovo ThinkPad X220 Ultrabase is small and portable, measuring 23 mm deep by 32 mm high by 304 mm wide and weighing only 630 grams. Attaching the Ultrabase is quick and simple. The station has four USB 2.0 ports and provides many expansion capabilities for attaching speakers, a microphone, headphones, Gigabit Ethernet, a second hard drive, an optical drive, and/or an external monitor. While the laptop or the tablet is on the docking station, the station recharges its battery. The station is secure, thanks to an optional cable lock slot and integrated key lock.
---
| | |
| --- | --- |
| 4 | Lenovo ThinkPad Mini Dock Series 3 Model 4337150 |
The Lenovo ThinkPad Mini Dock Series 3 Model 4337150 supports up to two external monitors and includes outputs for Gigabit Ethernet, DVI-D, VGA, USB 2.0, and super fast USB 3.0. With a total of six USB ports available, the docking station is a great USB replicator. The device is secure, thanks to the two security keys available. The Lenovo docking station has a wide operating temperature range from -20 degrees up to 60 degrees. This device measures 198 mm deep by 55 mm high by 345 mm wide and weighs 900 grams.
---
| | |
| --- | --- |
| 5 | Lenovo ThinkPad Mini Dock Series 3 Model 433710U |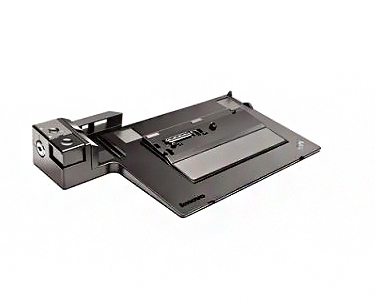 The Lenovo ThinkPad Mini Dock Series 3 Model 433710U is easy to attach, thanks to left-corner alignment. It is also simple to remove, with a convenient eject button. Six USB 2.0 ports extend any laptop's functionality once attached to this docking station. VGA, DVI-D, and DisplayPort monitor ports are included on the device, as well as audio ports for an analogue microphone and headphones and an RJ-45 Ethernet port. The docking station is secure, thanks to a cable lock that secures it onto a surface and a key lock that holds the laptop in place. The docking station measures 55 mm high by 345 mm wide by 198 mm deep, and it weighs 900 grams.
---
How to Buy Lenovo Docking Stations on eBay
On eBay, you can find the top five Lenovo docking stations with a simple search by using the search box at the top of any eBay page. Sort the results according to your needs, and always read the detailed item listing in order to have a good overview of the device's specific features. Pay attention to the available ports to ensure that the device has all you require for your notebook to work properly. Lenovo has designed many docking stations, so you should be able to find one that meets your needs. For best results, opt for products from top-rated sellers. These are sellers who have earned the trust of other community members and buyers, and who have received high ratings as a result.