Regularly needing to change
ink cartridges
is time consuming and frustrating. Running out of ink, particularly mid way through printing photos or documents is incredibly annoying. To minimise this frustration, investing in large capacity, long lasting, high quality ink is the best option. While longer lasting ink cartridges carry a higher cost per unit, they are generally more economical per page and require less frequent purchases. Consumers must ensure they purchase a cartridge that is compatible with their printer model to ensure the cartridge fits and does not damage their printer. Choose from some of the most popular long lasting cartridges for high quality, consistent prints.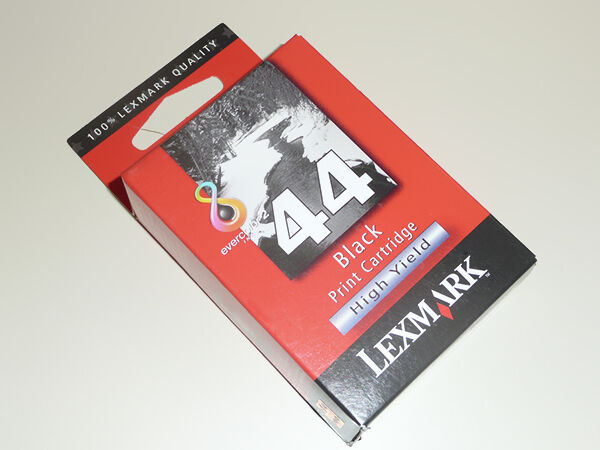 The Lexmark 44 black ink cartridge contains pigment-based ink and utilises Evercolour2 technology. This provides high quality, long lasting prints that do not smudge for clear, pristine print-outs. This moderately priced cartridge is popular and versatile, being well-suited to the home or even a small office environment. This long lasting ink cartridge does not clog or dry up inside the print heads easily. It seamlessly prints high quality black pages. It is compatible with a range of Lexmark printers including the small-format Lexmark standard printer P350 and a number of Lexmark X all-in-one printers including the X4850, X6570, X7550, and X9350. Consumers must be aware that Lexmark cartridges are only compatible with Lexmark printers.
---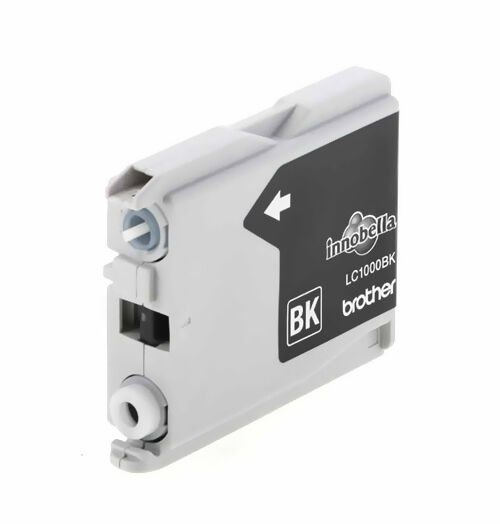 The Brother LC1000BK is a superb, long-lasting black ink cartridge that produces a large number of high quality black prints. This cartridge produces clear, crisp lines well-suited to text as well as images. It carries a low to moderate price tag and produces an average of 500 full A4 pages of black text. This black ink cartridge is compatible with a number of Brother Inkjet printers. As an Inkjet cartridge, the Brother LC1000BK has a water base aqueous ink and so is not waterproof. However, the aqueous nature of the ink provides clear, sharp, vivid colour. This ink cartridge is compatible with the Brother DCP-130C, the Brother DCP-330C, the Brother DCP-750WC, and the Brother MFC-240C.
---
| | |
| --- | --- |
| 3 | Kodak 30CL Colour Cartridge Twin |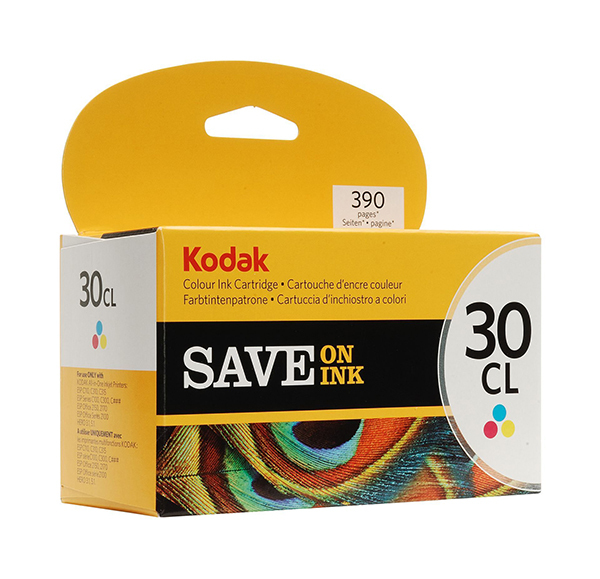 The Kodak 30CL colour cartridge offers two colour cartridges, each containing yellow, magenta, and cyan. Each cartridge prints an average of 390 pages. This quick-drying ink provides bright, vibrant, crisp prints and is well-suited to photo printing or standard printing. The Kodak 30CL offers the vibrancy and sharpness of dye-based ink combined with the durability, water-resistance, and longevity of pigment-based ink for a high quality ink cartridge combination at a reasonable cost. This cartridge is compatible with the ESP 1.2, ESP 2.3, ESP C100, ESP C300, and the ESP Office 2100. Additionally, the cartridge works with the HERO 3.1 and the HERO 5.1.
---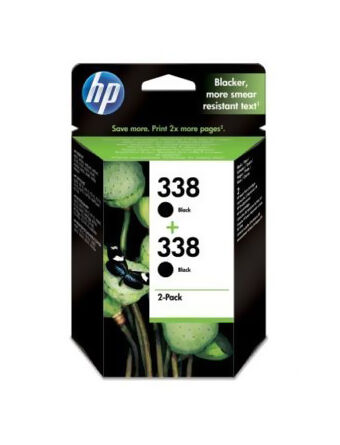 The HP 338 black twin pack boasts an impressive average of 960 full A4 pages of printed text. This HP cartridge produces crisp, high quality prints suitable for professional endeavours as well as printing in the home. These cartridges are a great option for consumers requiring long lasting, consistent, quality prints. The ink is water-resistant and gives laser-quality output. The black is jet black as opposed to the off-black inks common to many brands and cartridges, giving better results than many comparable products. For long-lasting results the ink is smudge, water, and UV resistant. It is compatible with the HP Deskjet 5740, HP Deskjet 6520, HP Deskjet 6540, HP Deskjet 6840. Other compatible printers include HP Photosmart 8150, HP Photosmart 8450, HP Multifunction 2610, HP Multifunction 2710, HP Officejet 2610, HP Officejet 7310, and HP Officejet 7410.
---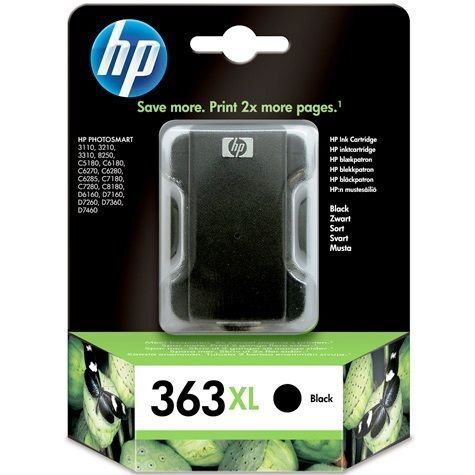 The HP 363XL black offers an incredible 1120 full A4 pages of text. Ideal for use at home or in a small office environment, it offers superior quality ink that is resistant to smudging and colour bleeding. It is also water and UV resistant, so does not fade with prolonged exposure to light. It is well-suited to standard document printing and photo printing, producing vivid, crisp, jet black colour consistently. This premium HP ink does not dry up or clog in the print heads and so has a long lifespan. This top quality ink cartridge is compatible with a number of HP Photosmart all-in-one models, including C6180, C6280, C7180, C7280, D6160, D7160, D7360, C8180, C3130, C3210, C3310, C5180, and the HP Photosmart 8250 Photo.
---
How to Buy Long Lasting Ink Cartridges
Buy long lasting ink cartridges with ease from reputable eBay sellers. The user-friendly website offers simple methods of finding and purchasing long lasting ink cartridges, even for novice online shoppers. Make sure you purchase an ink cartridge that is compatible with your printer. When shopping for ink cartridges on eBay, look for deals and multi-buy special offers, including reduced or free postage, frequently offered by sellers with a "top-rated" status. Choose from among the most popular long lasting ink cartridges for top quality prints with smudge and fade resistant inks to consistently get the best results.