Marine audio amplifiers
allow consumers to enjoy quality audio while sailing. These amplifiers offer excellent sound coupled with water and corrosion resistance. Some of the most popular models are resistant to corrosion even from salt-rich environments.
eBay
sellers offer a range of popular marine audio amplifiers in new or used condition at great prices. Consumers should choose their amplifier based on the features they require and the space they have available for audio equipment. Some amps, like the JL Audio M700/5, are powerful but compact, while others, such as the Kicker ZXM350.4, are bigger and offer even more power, as well as the ability to support larger numbers of speakers.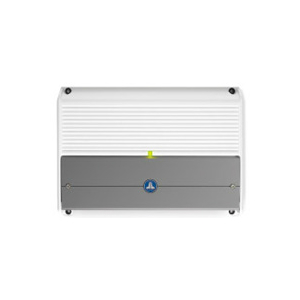 The JL Audio M700/5 is a 700-watt marine system amplifier.. Though this amplifier is small, it packs an impressive amount of power. It can power two sets of quality speakers,, while still powering a subwoofer with 300 watts. This machine has three audio filters that operate continuously at 50 to 500 Hz. On one of the main channel pairs, there is a 12 dB octave high-pass filter. On the other main channel pair is a filter. This can change from a 12 dB octave high-pass filter to a bandpass filter. The subwoofer channel has the other filter, a variable slope low-pass filter. If configured, the filters on the M700/5 become a true three-way crossover. A three-way crossover has the high-pass filter on channel one and two, the bandpass on channel three, and the low-pass on the subwoofer channel. Attain full control of the audio functions of this amplifier by purchasing the HD-RLC remote level control.
---
| | |
| --- | --- |
| 2 | Rockford Fosgate M600-4D |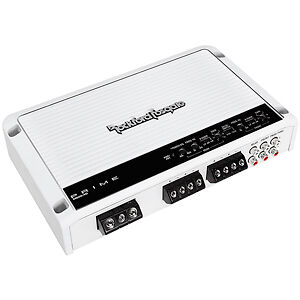 The Rockford Fosgate M600-4D is a 4-channel Class-D marine amplifier.. This hardy amplifier conforms to UV and Salt-Fog protection standards. This means the device is rust and water resistant. Exposure to the sun does not hurt it. It offers thermal protection, short circuit, and over-current. The M600-4D offers 600 watts of power. It has four channels with the two to four channel switch. There is a 12 dB octave crossover on the M600-4D. One of the main features is the on-board Punch EQ with an 18 dB boost in sound. This device offers the ability to connect to up to two pairs of speakers..
---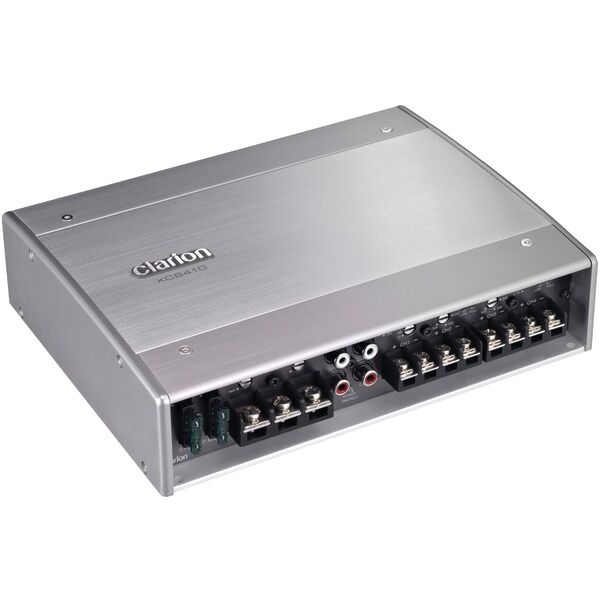 The Clarion XC6420 is a sleek marine amplifier delivering high quality sound. The stainless steel hardware with corrosion resistant connections ensures it holds up over time. The XC6410 promises low contact and electrical resistance with the addition of high quality block terminals on the inside. Resistant to harsh weather and corrosion, even in a salt-rich environment, this marine radio promises durability. The 600 watts of power ensures high quality sound from this device. It has a 4/3/2 channel input/output with a 12 dB octave high/low pass crossover at 50 Hz to 500 Hz. The setup of the channel input and output allows for two pairs of external speakers and easy configuration for a subwoofer.
---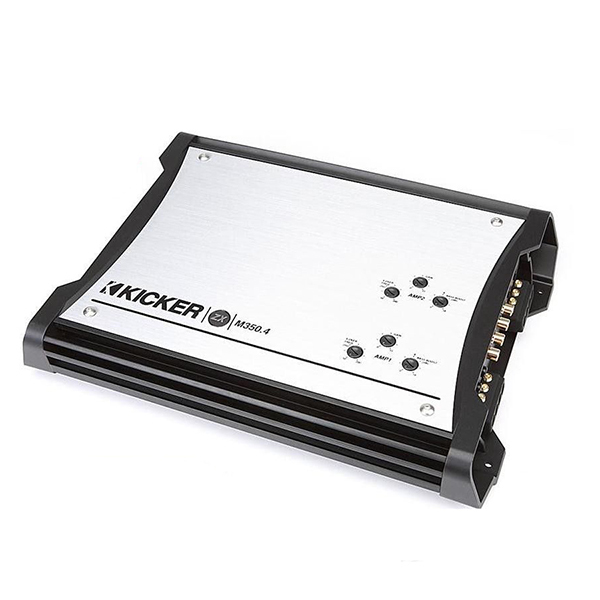 The Kicker ZXM350.4 is a high-performance marine amplifier.. The inner circuit board boasts an anti-moisture coating to protect it against harsh marine conditions. All fuses and power connections meet or exceed industry standards. In addition to this, it is fan cooled to protect the system from heat damage. The ZXM350.4 amplifier offers 60 watts RMS x 4 of power. This amplifier can power two sets of high-quality speakers and two subwoofers, with 175 watts of power going to each. This system has multiple audio filters built in, including high and low-pass filters. Another great feature of this device is the bass boost from zero to 18 dB.
---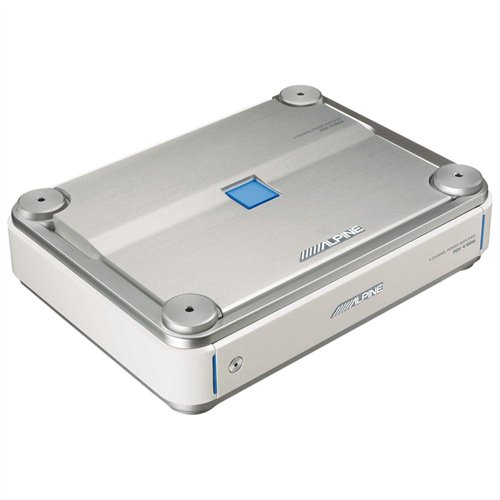 The sleek stainless steel Alpine PDX-4.100M marine amplifier is small but mighty. This PDX model is 60 per cent smaller than most other comparable marine amplifiers. The circuits have a marine coating system and are salt and fog certified. This system is also UV certified with included thermal management control. Rough seas and bad weather cannot stop this amplifier. The PDX-4.100M iis a Class-D marine amplifier. It has the classic 4/3/2 channel operation of similar models. What other models do not have is the stackable design for multiple amplifier use. It offers crossover variable tuning at 30 to 400 Hz, with loss-pass and high-pass filters. The channel setup allows for two sets of two speakers as an output. This system accommodates one subwoofer in addition to the speakers. Quick disconnect terminals allow for easy install of this sound system compared to others.
---
How to Buy Marine Audio Amplifiers on eBay
You can find an array of marine amplifiers on
eBay
, from brand new to gently used, or even vintage models. Searching from the search bars on every page delivers a host of results to browse through. Be sure to check the
feedback
of the seller before you commit to your purchase to ensure the best possible product and service. A quality marine audio amplifier allows you to enjoy great music while sailing the seven seas, without worrying about corrosion or water damage. Consider how much space you have and how much power you require when purchasing a marine audio amplifier to make a confident purchasing decision.