People who enjoy barbecuing need to purchase new barbecue grids from time to time, given that they do not last as long as the barbecue units. Since not all barbecue grids are the same, buyers have numerous options from which to choose, and while the diversity in materials is adequate, it can leave buyers confused. After all, not all materials are equally good, and all come with their share of pros and cons.Buyers can find barbecue grids made from different materials in shops that sell
barbecue tools and accessories
, although websites like
eBay
can present sellers with more options. Before buying a barbecue grid, learn about the top manufacturing materials.
| | |
| --- | --- |
| 1 | Chrome-Plated Steel Barbecue Grids |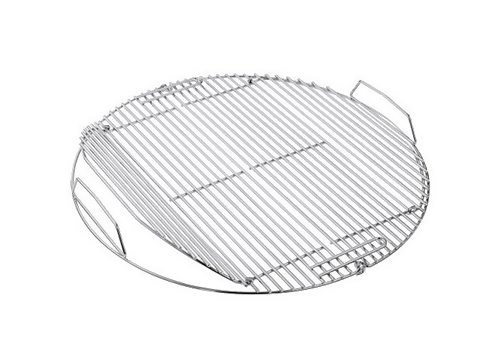 Chrome-plated steel grids ">barbecue grids are not very expensive, although they do not last very long either. These grids are ideal for buyers who are looking for short-term solutions or for people who prefer replacing their grids from time to time. Grill tools used on such grids should ideally be non-metallic, as this helps increase a grid's life. While these grids tend to come with non-stick capabilities, they diminish with time, and grids can rust in the long run.
---
| | |
| --- | --- |
| 2 | Cast Iron Barbecue Grids |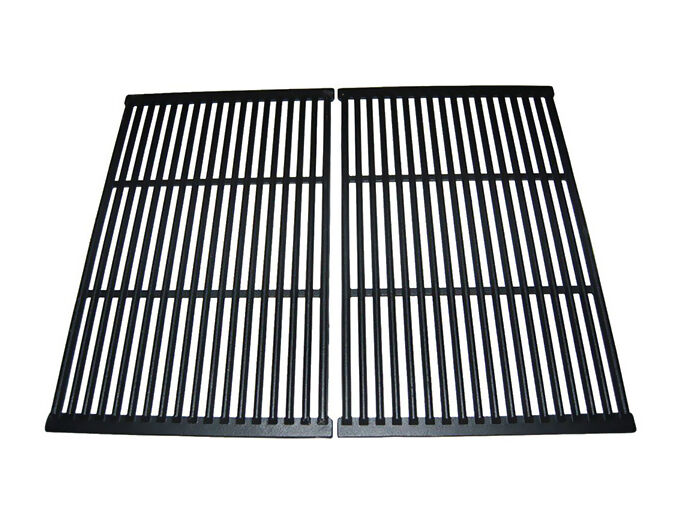 There are a number of barbecuing aficionados who swear by cast iron barbecue grids and use nothing else. While the surface of these grids gets very hot, they also retain heat, which helps to cook food evenly and produce grill marks that most people enjoy. Cast iron barbecue grids,, however, require periodical maintenance, which involves cleaning the surface and oiling it regularly. When taken care of in the right manner, a good cast iron grid ccan last a lifetime. The flipside is that it can rust if ignored.
---
| | |
| --- | --- |
| 3 | Porcelain-Coated Steel Barbecue Grids |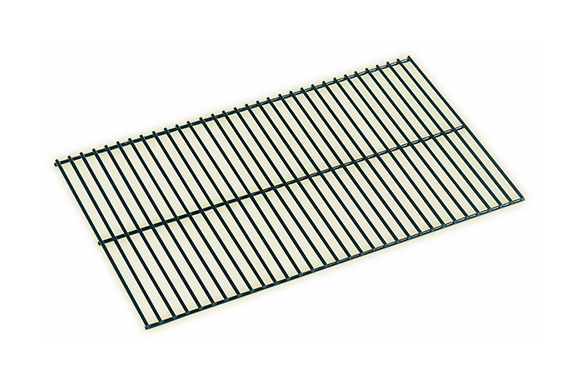 A number of barbecue manufacturers use porcelain-coated steel barbecue grids as part of their standard equipment because they offer durability as well as affordability. These grids come with porcelain-coated steel wires that offer non-stick capabilities along with easy cleaning. Porcelain-coated steel grids require thorough cleaning after each use, failing which, the stuck-on food can cause the coating to erode. In addition, grids made with porcelain-coated steel are normally very thin and the wires are too far apart. While this does not have a bearing on indirectly cooking or smoking food, users may notice the absence of typical grill marks. In addition, when it comes to searing meat, porcelain-coated cast iron grids offer better performance.
---
| | |
| --- | --- |
| 4 | Porcelain-Coated Cast Iron Barbecue Grids |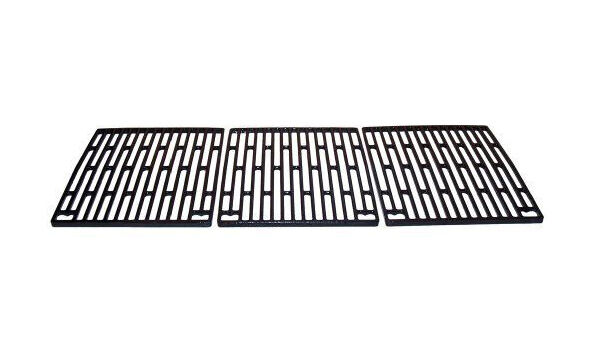 People who like cast iron barbecue grids but do not look forward to the maintenance that they require should consider buying cast iron porcelain-coated barbecue grids.. These grids provide users with the characteristics associated with cast iron grids while offering surfaces that are resistant to rust. These grids are great for searing meat. Buyers should pay attention to the quality of porcelain because cheap porcelain can chip away easily, exposing the iron surface underneath and making it prone to rust. This is not a problem when using good porcelain-coated cast iron barbecue grids. When it comes to cleaning these grids, use metal bristle brushes and keep metal scrapers at bay.
---
| | |
| --- | --- |
| 5 | Stainless Steel Barbecue Grids |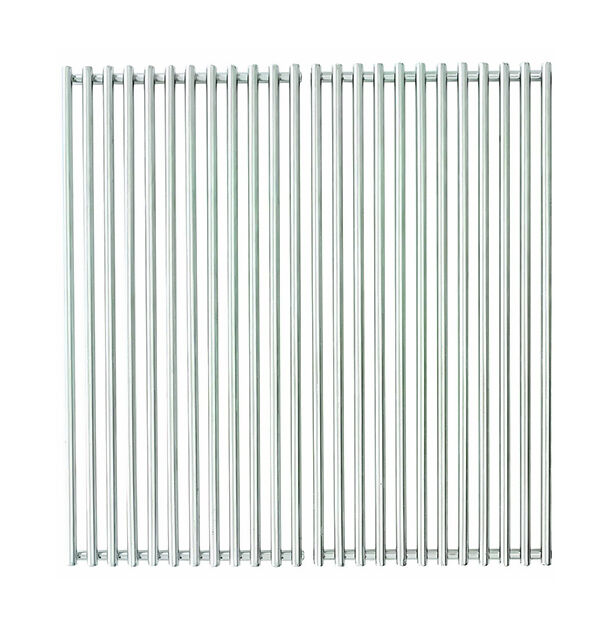 Stainless steel barbecue grids find favour with many barbecuing enthusiasts because they are very easy to clean. In addition, these grids are not prone to rust for half of their lifecycles, and their maintenance does not require seasoning. Stainless steel barbecue grids score much better than those made using regular grade steel because they do not chip as quickly and they come with non-stick capabilities. Thin and poor quality stainless steel grids are not very durable and their non-stick capabilities tend to wear off quickly.Barbecue grids made with high-quality stainless steel, on the other hand, can last for long periods, although not quite as long as those made with cast iron. People with budgetary constraints are better off looking for porcelain-coated cast iron grids, given that good stainless steel barbecue grids are considerably more expensive. A downside is that stainless steel barbecue grids are not the best when it comes to retaining heat, so they do not offer great searing.
---
How to Buy Barbecue Grids on eBay
When it comes to buying
barbecue grids
, choosing a material depends on the personal preferences of the buyer. Irrespective of the material, buyers can expect to find multiple options when shopping on eBay. A number of top-rated sellers on eBay deal in stainless steel, chrome-plated steel, porcelain-coated steel, cast iron, and porcelain-coated cast iron barbecue grids. Some eBay sellers even provide buyers with the option of free delivery.Shopping on eBay can lead to further savings by looking for used barbecue grids that are in good condition. Buyers can find used barbecue grids sold by local sellers, which allows them to check the grids' condition before making a purchase.Barbecue Grid|Chrome-Plated Steel Barbecue Grid|Cast Iron Barbecue Grid|Porcelain-Coated Steel Barbecue Grid|Porcelain-Coated Cast Iron Barbecue Grid