Interesting as well as useful,
metal detectors
enjoy resurging popularity due to their easy-to-handle size and the possibility of finding hidden treasure under the sand, mounds of dirt, or piles of leaves. Many professionals also use this type of tool to uncover important items such as crime scene evidence, historical artefacts, or hidden land mines that put others in jeopardy. Whether the metal detector comes from a local specialty shop or online at eBay, examining the features and benefits of the top metal detectors allows shoppers to make a confident purchasing decision and buy the item quickly and easily.
| | |
| --- | --- |
| 1 | Fisher CZ-21 Metal Detector |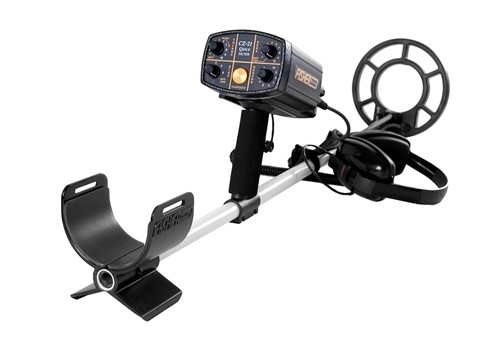 With a 203-mm standard magnetic head and an arm cradle designed for use all day long, the Fisher CZ-21 metal detector works well on dry land or up to 76 m under the water of an ocean, river, or lake. This all-weather machine resists the effects of precipitation and the UV rays of the sun thanks to its watertight and corrosion-resistant outer housing. Its dual frequency with Fourier domain signal analysis provides precise pinpointing in deep sand and even in mineralised soil, and the wide operating frequency of between 5 kHz and 15 kHz allow for the detection of metal objects large and small.
---
| | |
| --- | --- |
| 2 | Garrett Infinium LS Metal Detector |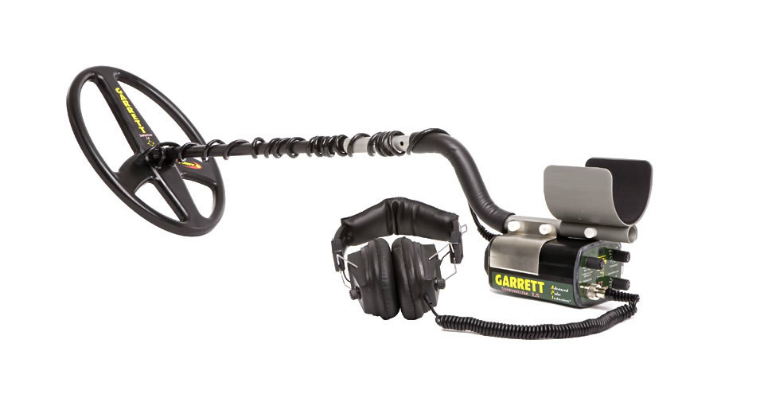 Ideal for hobbyists of all ages, the Garrett Infinium LS metal detector works well for beachcombing, relic hunting, Geocaching, treasure diving, and prospecting thanks to its 98 frequencies and compatibility with mineralised soil. The sealed detector coil and control housing find protection from the elements thanks to comprehensive waterproofing, a benefit that allows the tool to work well on land or up to the top of the search coil under water. The controls make an audible beeping sound when treasure looms near and the option to include headphones keeps the location of nearby hot spots a secret from other searchers.
---
| | |
| --- | --- |
| 3 | Minelab Excalibur II Metal Detector |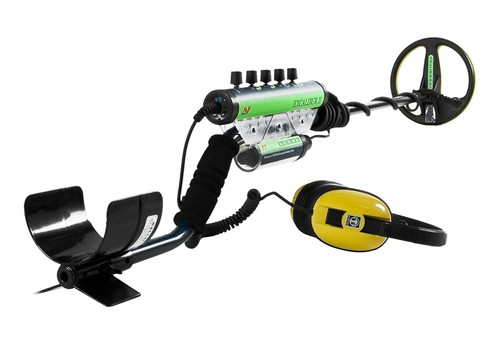 Thanks to its lightweight construction and ability to ready at a moment's notice, the Minelab Excalibur II metal detector finds fans in both ameteur and semi-professional arenas. The proprietary broad band spectrum, BBS, technology allows users to move straight from mineralised soil to sandy beachfront to underwater searching with ease at depths of up to 66 m. The 1.5 Hz to 25.5 kHz frequency spectrum and weak signal amplifier guides any search in the right direction, and the slimline submersible coil enables easy manoeuverability by treasure hunting enthusiasts of all sizes.
---
| | |
| --- | --- |
| 4 | Tesoro Compadre Metal Detector |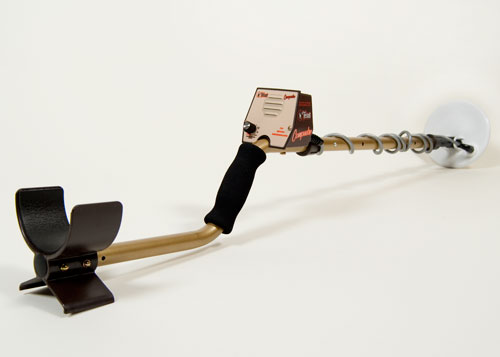 A powerful companion on coin hunts, relic recovery expeditions, and detecting competitions, the Tesoro Compadre metal detector features a slimline design as well as the level of power craved by amateur and professional treasure enthusiasts alike. The light 1 kg design aids in easy manoeuverability around trees, brush, and other downed obstacles and a typical battery life of up to 20 hours ensures the hunt lasts as long as the treasure remains within detection range of the powerful 203-mm search head. An operating frequency of 12 kHz and triple search mode with silent, search, and discriminate settings ensure quick detection whether the operator chooses audible beeps or routes the detection sounds through Tesoro headphones.
---
| | |
| --- | --- |
| 5 | Bounty Hunter BHJS Junior Metal Detector |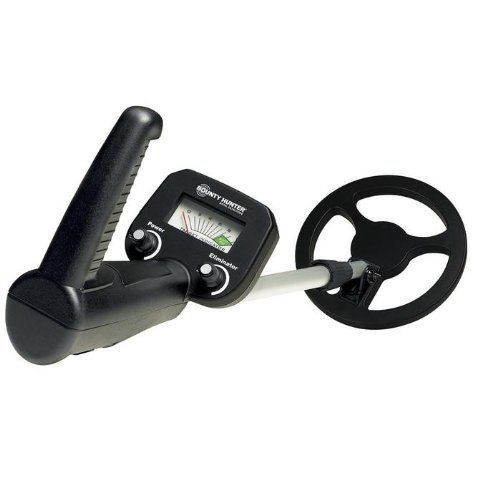 Armed with the same power as larger models, the Bounty Hunter BHJS junior metal detector weighs in at only 866 g, but possesses all the features necessary for successful use by a junior detectorist. The arm of this detector extends up to 68 cm in length to accommodate adventure seekers both small and tall, and the ergonomic design allows for full range of movement around fallen limbs and other natural obstacles. The powerful speaker alerts users when treasure lurks nearby. In addition, the device virtually eliminates false positives thanks to the discriminatory setting that ignores mineralised soil and minute buried metal flakes.
---
How to Buy Metal Detectors on eBay
Whether you require a full-sized metal detector to find coins and other heavier items or you wish to provide entertainment for the kids, it is simple to find the right metal detector for your needs on eBay. To locate this tool quickly and easily, use targeted search phrases such as "Bounty Hunter junior metal detector" or "Minelab Excalibur II detector" when querying the eBay Search bar. This results in a more condensed pool of listings through which to browse instead of having you wade through the many listings produced when using a more generic term such as "metal detector". After you locate the perfect item, you can complete the checkout process with a few simple clicks of the mouse.