Webcams
have become popular in the recent years as more and more people connect with their friends and family online. Whether people use Skype, Facetime, or any other type of software designed for making online communication a breeze, a webcam is essential for having video calls. For a high-quality video call experience, consumers should choose an
HD webcam
. Resolution, style, frame, type of lens, and connection are some of the factors buyers need to consider.
Microsoft webcams
come in various styles that suit any budget. By learning more about the top Microsoft webcams, buyers can be sure they make an informed purchase.
| | |
| --- | --- |
| 1 | Microsoft LifeCam HD-5000 |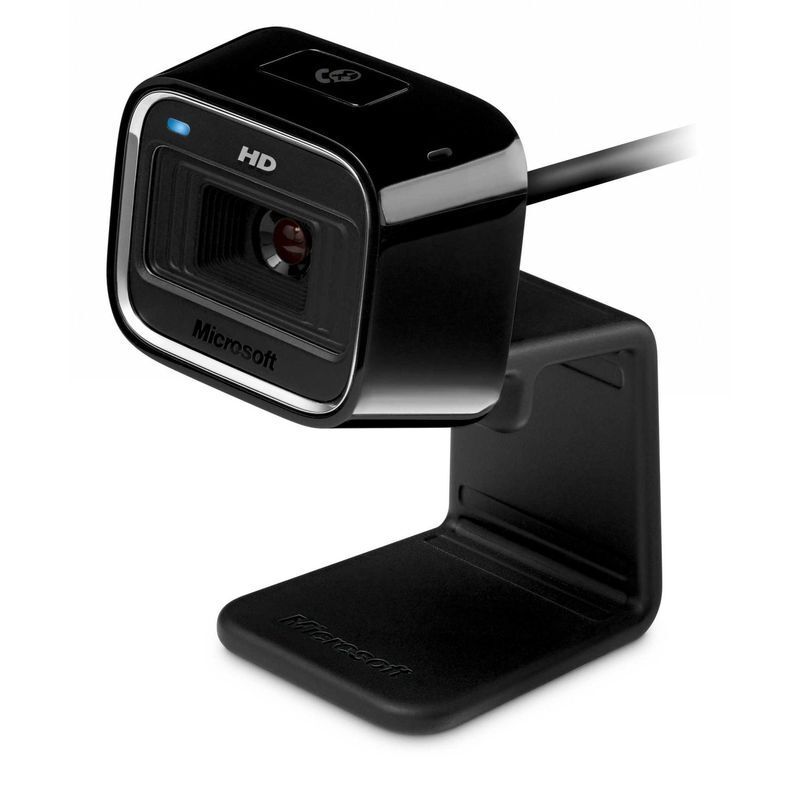 This HD webcam features Microsoft's TrueColor Technology, which provides users with colourful and bright videos irrespective of the lightning conditions. The auto focus feature of the Microsoft LifeCam HD-5000 allows users to get excellent video no matter how close they are to the lens. The Microsoft LifeCam HD-5000 allows users to record videos in 720p HD widescreen. The webcam is compatible with Skype and optimised for Windows 7. This is a static camera and it comes with an integrated Windows Messenger button on the top.
---
| | |
| --- | --- |
| 2 | Microsoft LifeCam HD-5001 |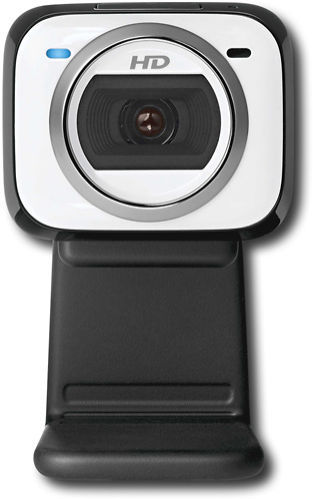 The Microsoft LifeCam HD-5001 has auto focus and a 720p HD sensor, and it features Microsoft TrueColor technology. This means users can get vibrant footage right from their notebook or desktop PC. This webcam works well with Windows Live Messenger, Skype, Yahoo Messenger, AOL Instant Messenger, and more. The Windows Live Call Button allows users to see who is online and start a video call with a single touch. The Microsoft LifeCam HD-5001 connects to a computer via a USB cable and it is very easy to install and use. This webcam is lightweight and durable and it would be a good choice for professional and domestic use as well.
---
| | |
| --- | --- |
| 3 | Microsoft LifeCam HD-6000 for Notebooks |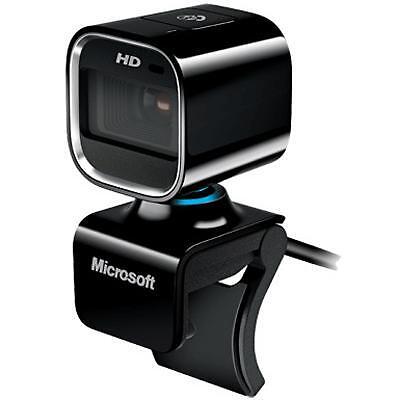 Users who are looking for a rotating camera they can use easily with their notebook can opt for the Microsoft LifeCam HD-6000 for Notebooks. With 360-degree rotation and true 720p HD video, this webcam allows users to capture everything around them to make video calls more exciting. As most of the other Microsoft webcams, the Microsoft LifeCam HD-6000 for notebooks sharpens the images automatically with the auto focus and adjusts exposure with the TrueColor function. The webcam is compatible with Windows XP SP2 or higher but not with Mac OS systems.
---
| | |
| --- | --- |
| 4 | Microsoft LifeCam Cinema |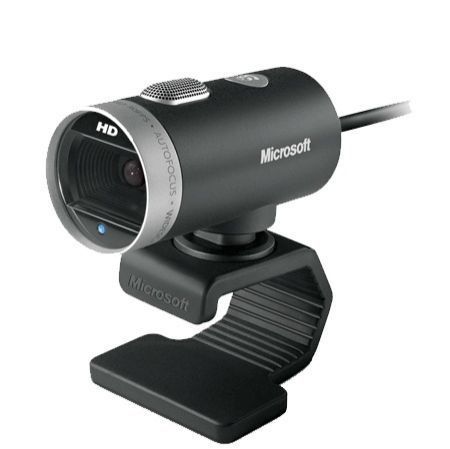 The Microsoft LifeCam Cinema is the only Microsoft webcam featuring solid aluminium, which makes it very durable. Users can rotate the webcam indefinitely and tilt it back and forward approximately 60 degrees. The Microsoft LifeCam Cinema features a Windows Live Messenger button on the upper part, as well as a microphone near it. Besides the autofocus and TrueColor technologies common in Microsoft webcams, this webcam also features the ClearFrame Technology, which allows users to get excellent videos in low light. Due to the high quality of video and sound, this camera is a good option for those who need a device for recording videos and uploading them on websites such as YouTube. It also works well with video chat services, such as Skype.
---
| | |
| --- | --- |
| 5 | Microsoft LifeCam Studio |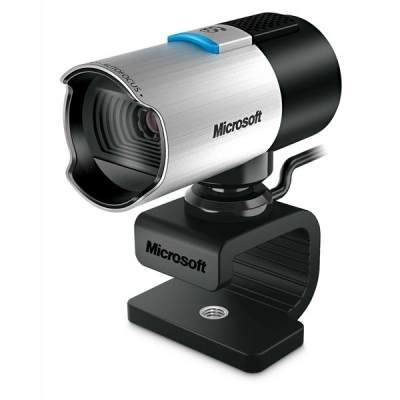 The Microsoft LifeCam Studio offers one of the best video qualities on the market thanks to the 1080p HD sensor. This allows users to make high-quality movies with ease. The webcam has auto focus, as well as Microsoft's proprietary TrueColor and ClearFrame Technology, which means users can get detailed and smooth footage in almost any light conditions. The design of the Microsoft LifeCam Studio is different than the design of a regular webcam, being more similar to the design of an action camera. Users can choose to mount this webcam on any monitor and even on a tripod.
---
How to Buy Microsoft Webcams
Once you have decided which
Microsoft webcam
would be the best choice for you, it is time to look for it on eBay. The website offers a large number of Microsoft webcams from various sellers and you can choose to purchase a new, used, or refurbished webcam. To begin the search, type the words 'Microsoft webcam' into the search bar of the website and browse through the results. You can also perform an advanced search for a specific model to find what you want quicker. Once you have found the webcam that is right for you, read the product description and contact the seller for more information if you need to.