An amplifier is a key component of any
car audio system
, whether using an integrated device or a multi-component configuration. As amplifiers receive the audio signal from source components and increase its power before sending it on to the
speakers
, they are directly responsible for a system's overall sound power. Without a powerful amp, the capacity of a great set of speakers is easily lost. When looking for amplifiers for a car, consumers should consider compatibility issues and how the model works within each system. Additionally, consumers can benefit from learning about the main features of some of the market's top products based on expert and consumer reviews.
| | |
| --- | --- |
| 1 | BOSS Audio R1100M RIOT Series 1100W Mosfet Power Monoblock Amplifier |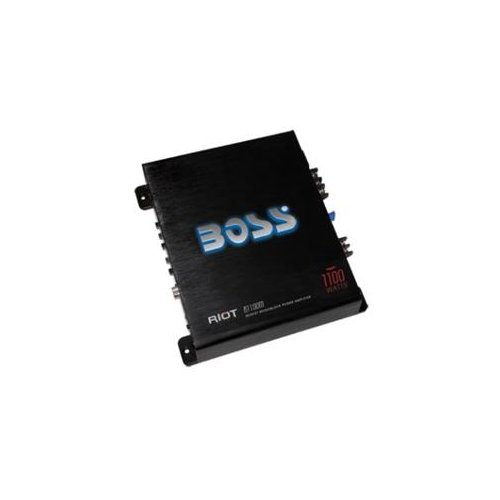 With a maximum output of 1100 watts, the BOSS Audio R1100M RIOT Series 1100W features a MOSFET power supply, 2-ohm impedance, convenient line output, and low pass crossover. The device's illuminated Boss logo is a nice design detail. A versatile Class A/B amplifier to power a variety of car audio systems, the Boss R1100M offers a solid 102 dB signal-to-noise ratio and 0.01 per cent THD. Furthermore, remote bass control makes operation of this model easy. It is rare to find such a powerful amp within this device's price range. Made from high-end materials, the R1100M combines a sleek design with a clear and powerful sound. Complete with modern overheating prevention technology, this Boss model is also extremely safe.
---
| | |
| --- | --- |
| 2 | FLI Audio FA1200.1-F1 Monoblock ACID Series Class A/B Power Car Amplifier |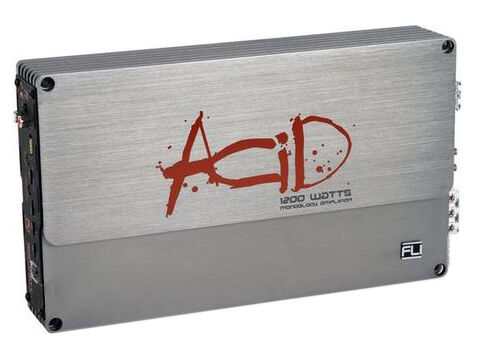 This FLI mono amplifier offers a maximum power output of 1000 watts and an RMS power of 500 watts on one channel at 2 ohms. Hard-rock enthusiasts appreciate its 0 to 12 dB variable bass boost at 50 Hz. A good value for money, this FLI amplifier features nickel-plated level inputs. In terms of safety, the device's three-way protection circuitry offers thermal, overload, and speaker short protection. This model's convenient features also include MOSFET power, LED indicators for power and protect modes, and soft start turn-on. Although it is a mono amplifier, it also offers two-channel operation. With a frequency response of 20 Hz to 20,000 Hz, the FA1200.1-F1 Monoblock offers great power and sound clarity.
---
| | |
| --- | --- |
| 3 | Kenwood KAC-9105D 1800-Watt Class D Mono Amplifier |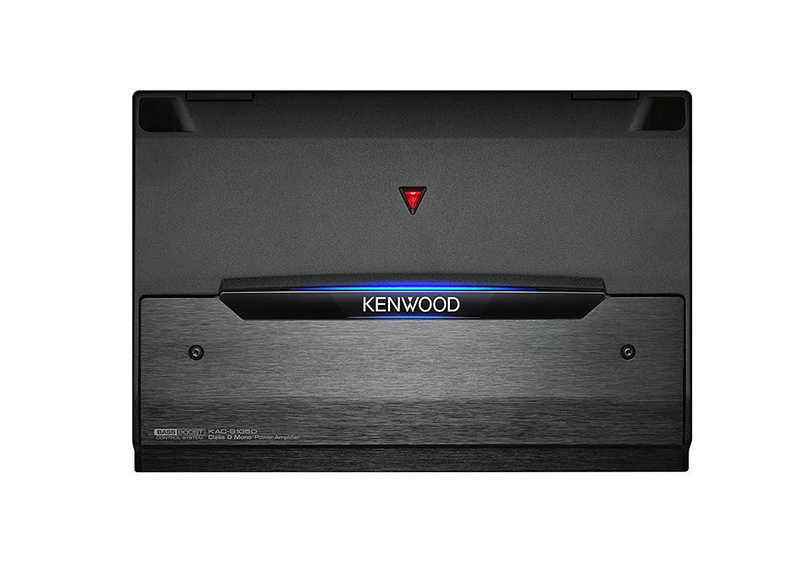 Often praised for its clean sound even at maximum power, the Kenwood KAC-9105D offers a surprisingly bright sound for an 1800-watt device. Less affordable than some other amps in its class, this model still offers great value for money, due to its high performance. This versatile mono amp offers massive amounts of power within a much smaller chassis than Kenwood's older models, such as the KAC 6104D, making it more adaptable to tight spaces. In addition, the KAC-9105D's dual mono drive connection allows users to strap two KAC-9105D amps together to power a single subwoofer. Complete with effective overheating prevention, it offers an impressive 0 to 18 dB bass boost at 40 Hz.
---
| | |
| --- | --- |
| 4 | Rockford Fosgate Punch P300-1 Mono Amplifier |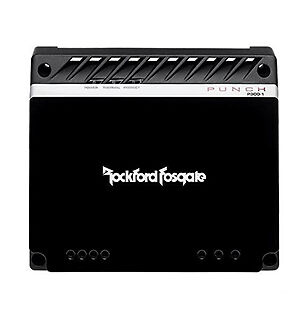 The Rockford Fosgate Punch P300-1 is a small, affordable amplifier capable of producing a clear sound output at high power levels. Made with high-grade internal components and designed for effective heat dispersal, the Punch P300-1 offers a combination of high efficiency and low distortion. Featuring Rockford Fosgate's proprietary MEHSA cooling system, this mono amplifier stays consistently cool. Ideal for use as a dedicated subwoofer or centre channel amplifier, it dispenses up to 300 watts RMS to subwoofers or speakers. The model's additional features include onboard variable bass boost and an optional wired remote control.
---
| | |
| --- | --- |
| 5 | MRX-M110 Alpine Monoblock 1100W RMS Amplifier |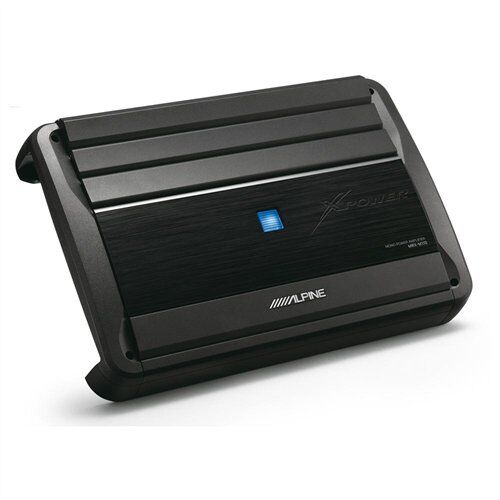 The MRX-M110 Alpine Monoblock offers great power in a small, compact device. Alpine's efficient digital circuitry and design are responsible for this amplifier's high power and clarity output. Capable of an impressive maximum output of 1100 watts, the MRX-M110 stays cool thanks to a high-end cooling system. Featuring a variable bass boost of 0 to 12 dB at 50 Hz and a noticeably cleaner sound than its predecessor, the MRP-M1000 and other Alpine MRP models, the MRX-M110 offers a great value for the money.
---
How to Buy Mono Car Amplifiers on eBay
Buying car amplifiers is easy on eBay. You can find a wide array of new and used items listed throughout the site. To begin, enter keywords like "
car amplifier 1100W
" into the site's search bar. You can then refine your search results by price, location, seller, and more. Amplifiers are an important part of any car audio system. Besides trying to find a product that receives positive reviews by experts and consumers, you must always make sure the amplifier of your choice is a good fit for the power and impedance ratings of your system's other components.