A motorbike GPS unit is invaluable for most motorcyclists. A good quality GPS unit gets consumers either swiftly, directly and safely to their destinations, or via specific places or points of interest, as necessary. Some of the top models boast glove-friendly touch screens, Lane Assist technology, Cyclops Speed Camera Systems, and Bluetooth capabilities. Consumers should carefully consider which features are particularly important to them to ensure they purchase a GPS unit that best meets their needs. Other key features include dual-orientation mounting, multiple map layering, map updates, pre-programmed software, and the ability to share favourite routes.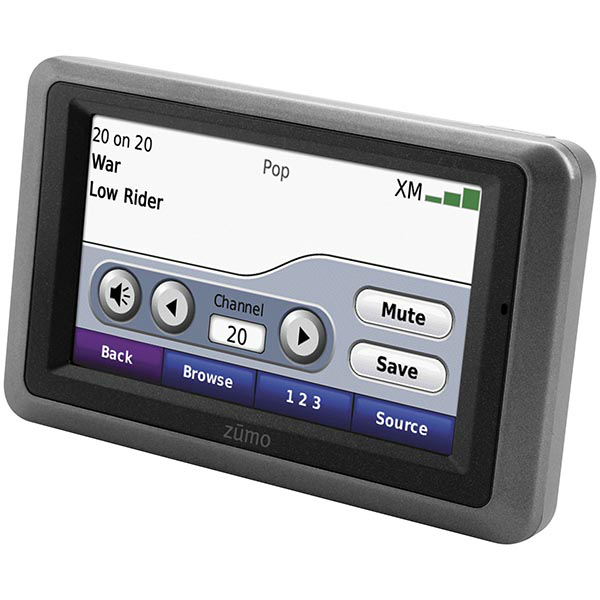 The Garmin Zumo 665 GPS is a popular motorbike GPS unit with an easy to see 11cm colour touch screen display. The motorcycle-friendly navigator is made specifically for motorcyclists with an anti-glare screen coating. Additionally, the touch screen is easy to use even while wearing large, bulky motorcycle gloves. It has a water resistant chassis that is also impervious to fuel and other vehicle chemical fluids and is UV resistant, so does not suffer damage or corrosion easily. It comes fully equipped with City Navigator NT street map software, and more can be uploaded for other countries. The software also has countless points of interest loaded so consumers can always find something to see, do and eat, or somewhere to stay. The Garmin Zumo 665 is Bluetooth enabled, allowing consumers to talk wirelessly on their smartphone without the need to remove gloves or helmet. The device also uses voice recognition to locate the address and navigate the user straight to it.
---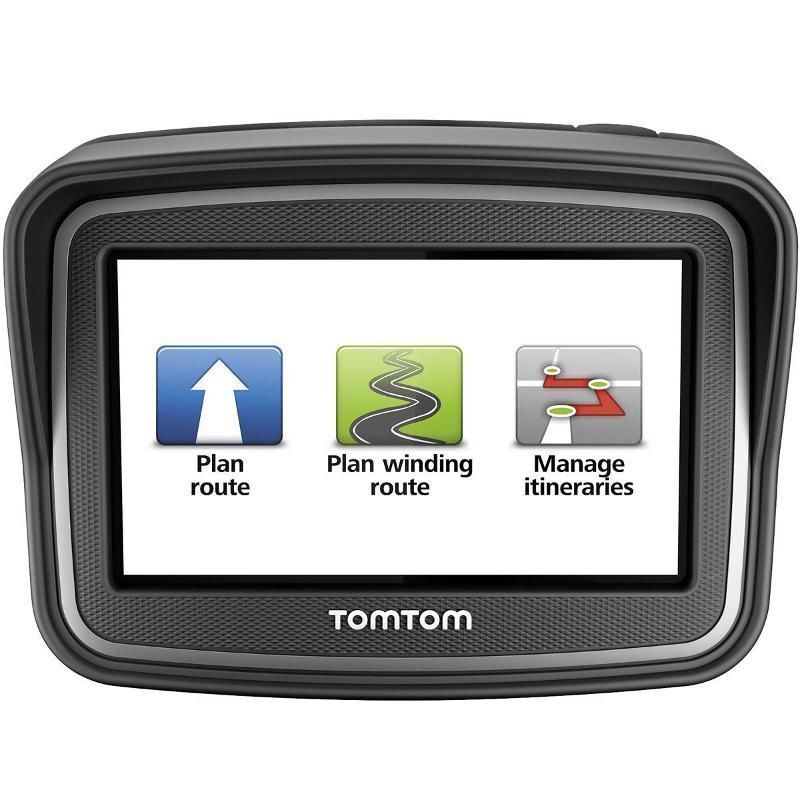 The TomTom Rider 2 is another popular, high quality GPS designed for use by motorcyclists. This device uses three layer map technology, enabling users to travel via the quickest possible route, avoid speed cameras, or via specific points of interest. The TomTom Rider 2 also allows thrill-seeking motorcyclists to opt for the most adrenaline-fuelled route, going off the main roads on to minor roads with lots of twists, turns, and gradient changes. Consumers can use the system as a standard GPS, pre-set their own route, or find their route of choice online, created and shared by other users. It is waterproof and resistant to corrosion from road spray containing chemicals such as oil and antifreeze. The TomTom Rider 2 has a user-friendly, glove-friendly touch screen for ease of use.
---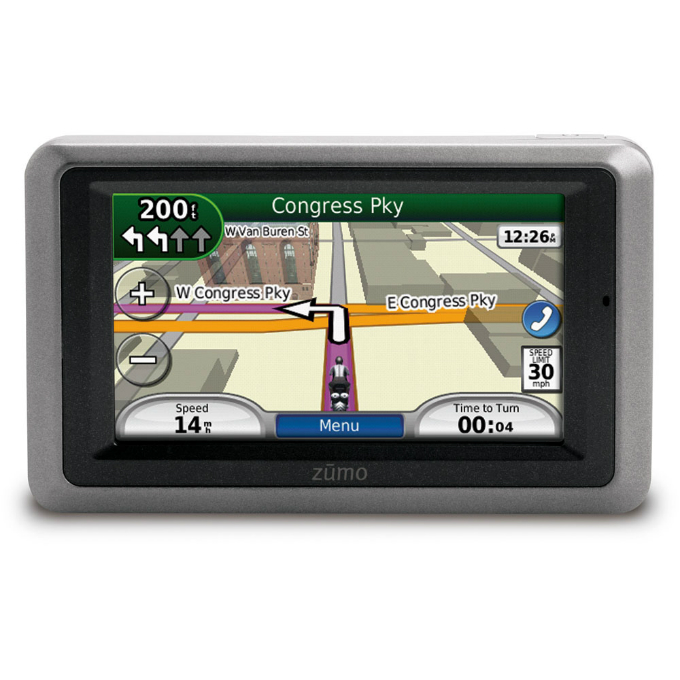 Popular with motorcyclists, the Garmin Zumo 660 has an 11cm touchscreen that is glove-friendly. It utilises Lane Assist technology, telling users which lane to move into and when to move into the correct lane. It also offers 3D building view. It has a built-in MP3 player and a headphone jack, allowing users to enjoy their choice of music while on the move. This versatile, easy to use device can also be used as a car GPS system. It also comes with free lifetime map updates, allowing consumers access to the most recent map updates free of charge via a simple download. For further safety and versatility, the Garmin Zumo 660 is clearly readable at night and in low light conditions.
---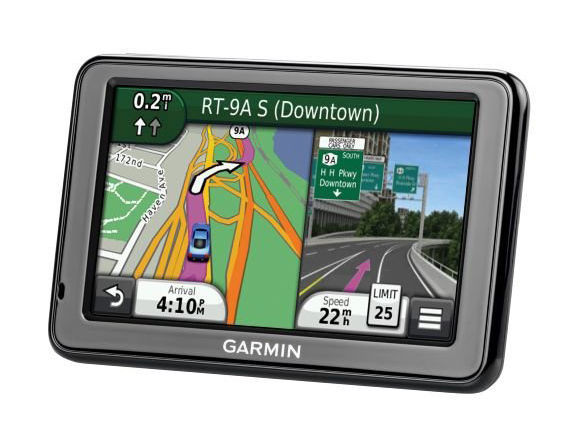 The Garmin Nuvi 2495LMT is a great option for motorcyclists, with a large, glove-friendly dual-orientation touchscreen display. The dual orientation allows consumers to mount the GPS unit either horizontally or vertically, making this device versatile and a good choice for motorcycles with a smaller amount of available space. It provides 3D traffic functionality as standard, showing up to date 3D images of traffic, congestion, and accidents or incidents along the planned route and offers a less busy alternative route where possible, helping consumers get to their destinations on time. When paired with a smartphone, the Garmin Nuvi 2495LMT allows users to make and receive hands-free calls. It utilises the Cyclops Speed Camera System, showing users their current speed, the speed limit of their current location, the new speed limit of the area they are approaching, the location of speed cameras, and informs motorcyclists when they exceed the speed limit with a warning to slow down.
---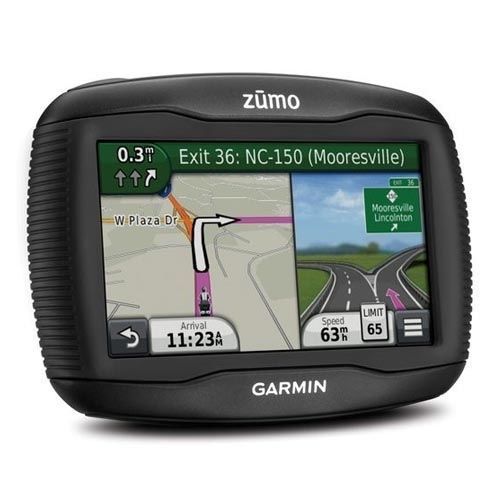 Renowned for their high quality, durable, user-friendly GPS units, Garmin produce the ever-popular Garmin Zumo 390LM. This compact but powerful unit has a 10.9cm glove-friendly touchscreen display that is easy to read in all light conditions, including in the dark. It offers an impressive battery life of up to seven hours from a single charge. This compact, rugged unit is waterproof and does not receive damage from road spray or adverse weather conditions. It has a digital fuel gauge, enabling consumers to see how many miles they travel before they need to stop for fuel. The Garmin Zumo also has a service history feature, helping consumers keep track of their oil changes, tyre changes, tyre pressure, and spark plug checks.
---
How to Buy Motorbike GPS Units on eBay
eBay sellers offer a wide range of motorbike GPS units, suited to all types of bikes and motorcyclists, in new or used condition, and at great, competitive prices, allowing all motorcyclists, with any need and budget to find themselves a great deal on their ideal GPS system. A quick search from any eBay search bar provides a whole host of matching results. Narrow your search by using the filters for price and item condition to quickly identify the GPS you want. Choose from among the most popular motorbike GPS units to make sure you have a rugged, durable system that can withstand the rigours of motorcycling and gives optimum performance and convenience, getting you to your destination safely and efficiently.