Men's casual jeans
and
women's casual jeans
are a wardrobe staple across the globe. Comfortable and timelessly fashionable, casual jeans are great to wear around the house, in the garden, or out for casual occasions, whether shopping or a night on the town. When purchasing jeans, consumers should ensure they buy high quality, durable jeans that offer comfort and rugged durability. To make the search easier, shoppers should opt for a pair of jeans from the top brands. Offerings from Levi 501, Evans, Per Una, Hugo Boss, and G-Star Raw provide options for all consumers, regardless of budget, body shape, or taste. Curvy ladies can opt for traditional black or blue, spring-themed pastels, or bright, vibrant jeans to flatter their body shape from Evans. Levi 501, Hugo Boss, and G-Star Raw offer jeans for men and women, so there is a substantial choice available from the top jean brands.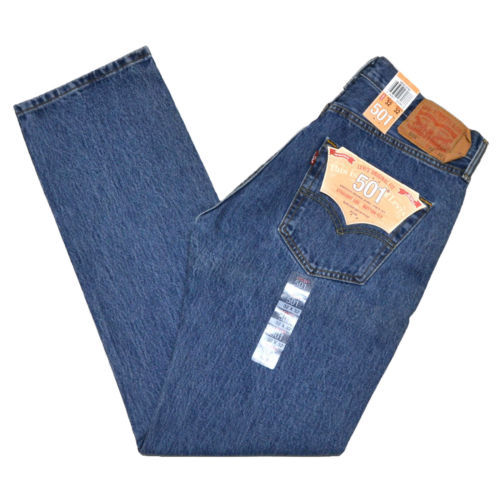 Levi's 501 jeans are among the most iconic and popular jeans of all time. With a long history, this company produces jeans for men and women of the highest quality. These jeans are very durable. The denim is rugged and long lasting. It wears well and develops an attractive patina with age. The stitching is robust and durable, lasts well, and is not prone to splitting with age or use. The most common and popular Levi's 501 jeans have a straight fit through the hip with a mildly tapered leg. Levi's 501s look great in any social situation where jeans are appropriate, whether out on the town with friends or around the house. They have a traditional button fly and are available in a range of colours, with the most popular being traditional blue or black shades.
---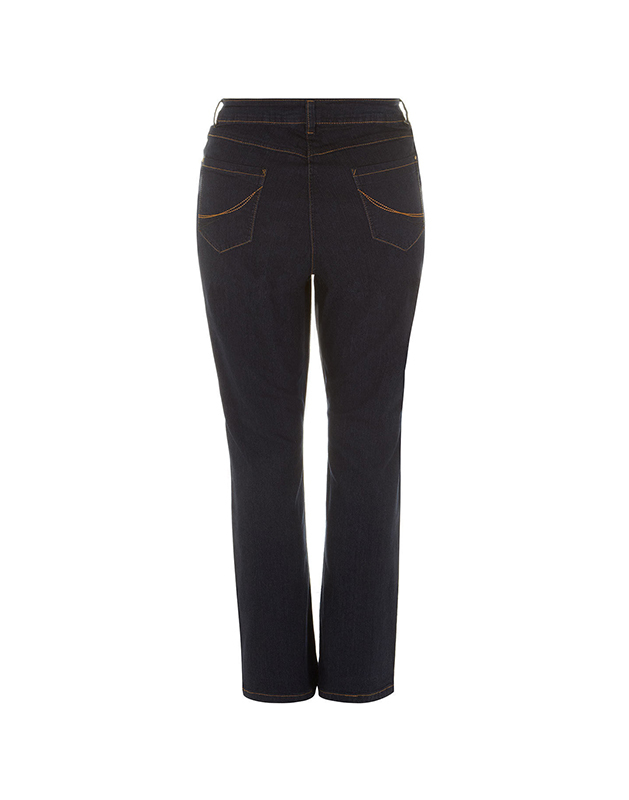 Evans provide attractive, comfortable clothing for ladies size 14 to 32. Their casual jeans are available in a range of styles, including slouch, slim fit, and bootcut. Evans jeans are available for women of any body shape, with different styles made to flatter and fit correctly for pear, heart, apple, and hourglass figures. Traditional black and blue denim models are very popular, along with a range of bright and pastel denims, to suit every shape and taste. Evans pear shape jeans have a small, high waist with wide but close-fitting hips that taper closely to the thighs before flaring out in a bootcut style through the calf. Those suited for an hourglass figure hug the body and are available in slim fit or bootcut. Women with a heart shape look great in Evans jeans with a narrow waist, slim fitting hips, and flared legs, balancing the body. Apple shape Evans jeans offer a high waist and are available in slouch fit or flared leg models.
---
| | |
| --- | --- |
| 3 | Per Una Roma Bootleg Jeans |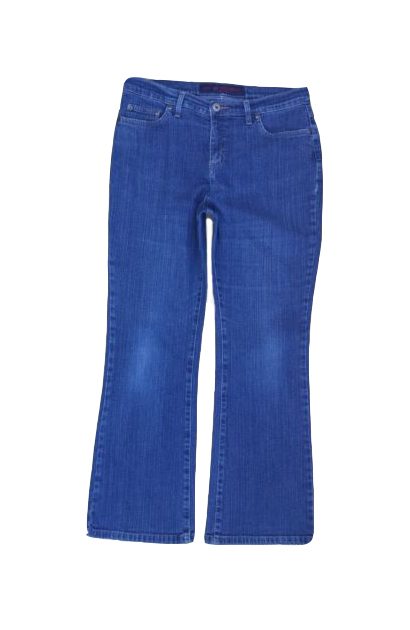 ---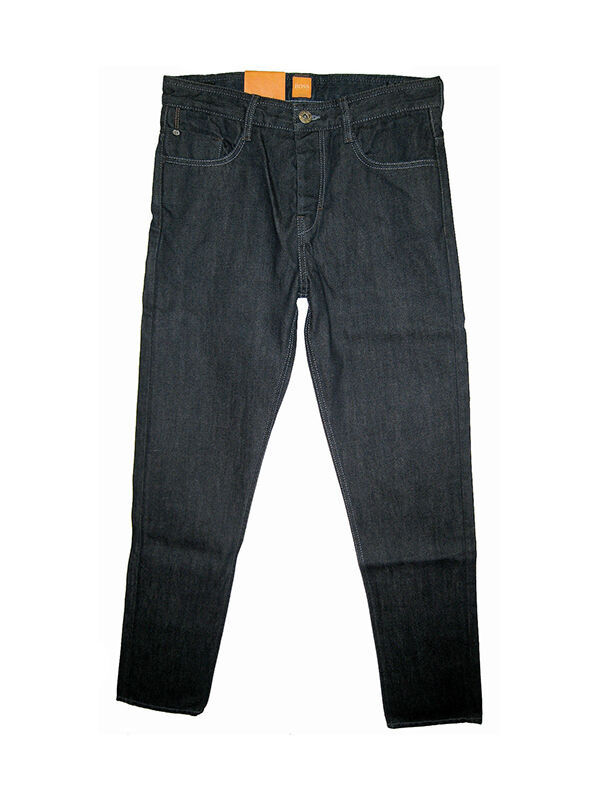 Hugo Boss comfort fit jeans are available for both men and women. These casual designer jeans are made with comfort in mind. They have a high, close fitting waist and loose-fitting hips to provide extra comfort and an attractive, casual appearance. Hugo Boss comfort fit jeans hang loose and straight from the hip to the hem and work well in any casual setting. These jeans are available in different colours, shades, and washes, including blue, black, red, yellow, and green. Wash options and styles include stonewash and pre-worn. The back of the jeans sports an unmistakable Hugo Boss label and the jeans themselves are durable and comfortable.
---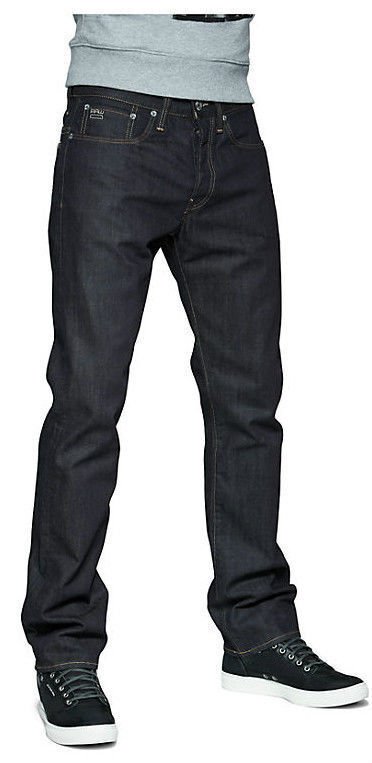 G-Star Raw produce a range of stylish casual jeans for men and women made of attractive and durable denim. These popular jeans include a variety of cuts, colours, and washes, offering jeans for every taste and style. One popular model is the Type C 3D Loose Tapered Jean. These men's jeans feature low, over-sized pockets to keep wallets, money, cards, and keys safe and close to hand. For ample room and comfort, these jeans feature a low drop crotch as well as loose-fitting legs with tapered yokes. The comfort fit jeans have a loose fitting waist, hips, and thighs, with a tapered knee to ankle portion.
---
How to Buy Must-Have Casual Jeans on eBay
You can find a huge variety of men's and women's casual jeans on eBay in new or used condition at great prices. Conduct a simple search, identify your jeans, check seller feedback, and complete your purchase. To make even bigger savings, consider purchasing gently used or nearly new jeans or clothing bundles, featuring multiple pairs of jeans or jeans with other garments. Make the selection easier by choosing from among the top brands, including Levi 501, Evans, and Per Una. Regardless of your budget, taste, or body shape, eBay sellers offer jeans for everyone, in an array of styles, cuts, colours, and washes.