Like a killer pair of heels or a one of a kind hand bag, your nail polish can be a key accessory. Whether you get your nails done at a beauty salon or take the time to do them yourself, the key to a great mani/pedi is great nail polish. And there's really nothing like the feeling of freshly lacquered nails.
We expect alot from our nail varnishes, not only does it need to come in a vast range of colours to suit every season, mood and outfit but it also needs to be hard wearing, chip resistant and well priced.

These are the Top 5 Brands to look out for when thinking about purchasing you next bottle of varnish.
No#5 China Glaze
AVERAGE PRICE £4.95
The affordable price tag isn't the only thing to love about China Glaze Nail Lacquer, you have to appreciate the polish's unique formula as well. China Glaze includes nail hardeners in its polish which helps care for your nails whilst your wearing your favourite shade. China Glaze has great coverage and comes in a massive range of colours for you to choose from. The down side is that you dont see it in many UK high street stores so can be hard to find.
No#4 Rimmel London Salon Pro
AVERAGE PRICE £4.49
This fantastic polish boasts up to 10 days chip resistant wear and I can confirm it really does last that long. It has fantastic coverage and a great application brush that gives you full cover in one stroke. It's Lycra enhanced formula is extremely hard wearing which is great for those of you who are always busy as it takes alot to chip it. Unfortunately the range of colours is quite limited at the moment and most stores only stock basic shades which is why it doesn't rank higher.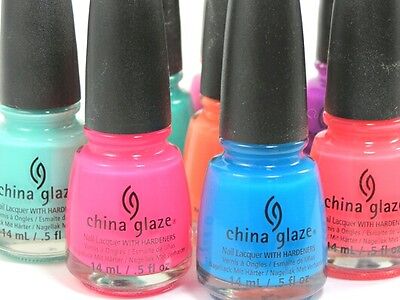 No#3 Barry M Nail Paint
AVERAGE PRICE £3.99
Where do I start with this polish. It might be the cheapest in the line up but that doesn't stop it packing a punch. Barry M offers a huge selection of colours, textures and glitters that would make any nail fanatic go weak at the knees. They are always coming up with new collections that make you instantly want to buy them all and most of the time I do. The down side to this polish is that it chips quite easily and the brush isn't great. However if you are willing to spend the time toping it perfectly with a fantastic hard wearing top coat it is definetly worth buying.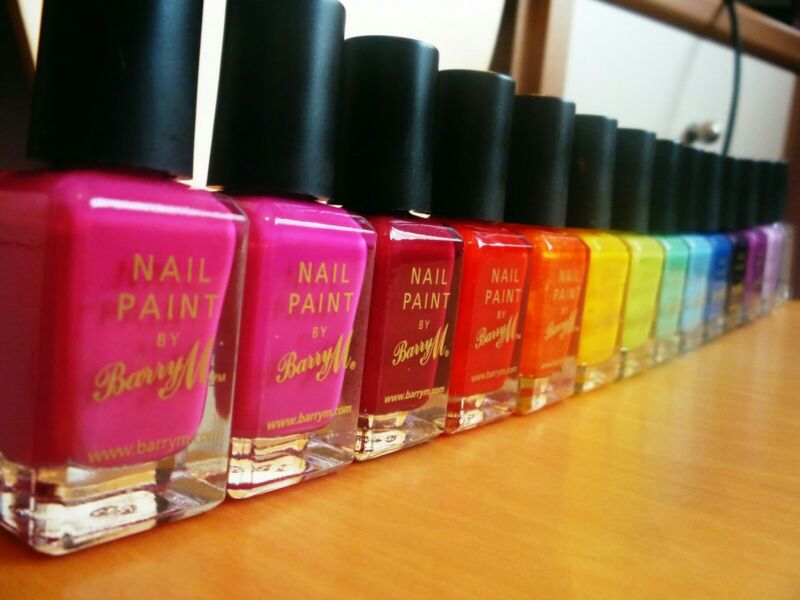 No#2 Essie Nail polish
AVERAGE PRICE £ 7.99
If you love colour you'll love Essie. With beautiful collections coming out thick and fast all year its hard to believe they can keep coming up with different colours but they do. They have fantastic coverage and a great application brush. Some of their formulas are so beautifully thick that one coat is all you need and with one stroke application you can have that perfect mani/pedi in minutes. The only down side to this polish is that it can get gloopy quickly leaving a lot of wasted polish in the bottle.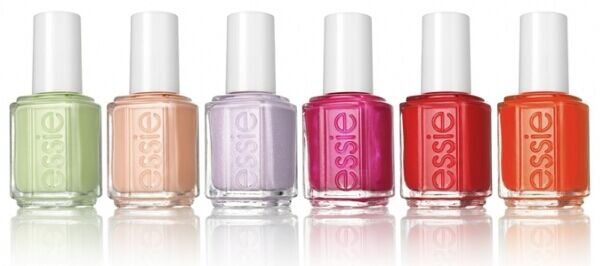 No#1 OPI Nail Lacquer
AVERAGE PRICE £11.00
Normally the most expensive things aren't usually the best but when it comes to OPI you really do get what you pay for. Their fabulous formulas are extremely hard wearing and come in a stunning range of multi layered shades. The large bottles provide a generous amount of polish that will last you a long time and the application brush is the best out there. Once you get over the shock of the price of your first bottle and apply that first coat you will wonder why you never bought it before. OPI has been my go to polish for years now and I would recommend it to anyone who is looking to create a salon quality manicure in the comfort of their own home.