Being a new parent is very exciting, but it can also be a challenge. Handling the financial aspect of caring for a new baby is very important. Though disposable nappies are convenient, babies go through them quite quickly and the cost adds up. Many parents choose
cloth nappies
as a money-saving alternative. Using cloth nappies is also good for the environment because it reduces waste. However, cloth nappies require frequent washing. Therefore, it is important to choose a high-quality detergent that gets them clean and removes unsightly stains. These top five nappy detergents of 2013 each offer unique features and advantages that make them good choices.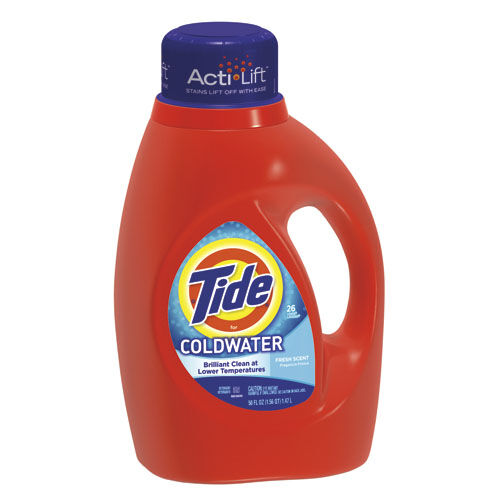 Tide is a well-known brand in cleaning agents. It makes a wide range of products to suit many home-cleaning needs. Tide Ultra detergent is great for washing nappies. It has a very powerful stain fighter that leaves fabric looking like new. Another feature of this detergent is that parents only need to use a small amount to clean a large load of nappies. This means the product lasts longer and parents get more for their money. Tide Ultra also includes a water softener, so it works well with hard water and produces clean, soft fabric every time. Though this detergent is not natural, it does not contain any harsh chemicals that can damage a baby's skin.
---
| | |
| --- | --- |
| 2 | Soapnut Liquid Laundry Detergent |
Soapnut liquid laundry detergent is an all-natural product. It is completely organic, vegan, and cruelty-free. It is also biodegradable, so it is a good environmental choice. It is also hypoallergenic, which means that clothing of babies with allergies or sensitive skin is safe around this product. This detergent is highly concentrated, so each load only requires a small amount. All Soapnut products contain exceptionally high-quality ingredients, making them an excellent choice for discerning parents. Soapnut liquid laundry detergent works well in hot or cold water, and even for hand-washing clothes.
---
| | |
| --- | --- |
| 3 | Dropps Laundry Detergent |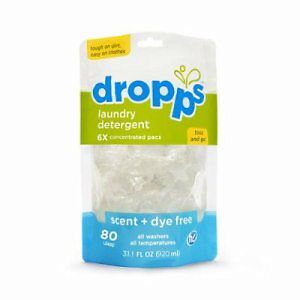 Dropps laundry detergent is very convenient. Each bag contains a number of single-use capsules. Parents can simply drop a capsule into a load of nappies without measuring anything. For extra-large loads, two capsules ensure clothes come out clean. Once the washer starts, the capsules dissolve and release concentrated detergent. Dropps baby detergent is specifically made for washing baby clothes and nappies. It leaves the fabric clean and soft, and the gentle formula is safe for sensitive skin. This detergent works well in hot or cold water, and it has a fresh, long-lasting scent.
---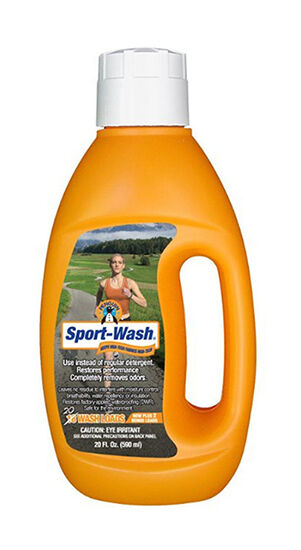 Penguin Sport Wash is strong enough to remove the tough stains associated with athletics, including grass and bloodstains. This powerful formula makes it ideal for taking care of stubborn stains on nappies too. While some types of laundry detergent cause fabrics to deteriorate over time, Penguin products clean fabrics thoroughly without causing any damage. This residue-free, hypoallergenic formula is perfect for serious stains, and gentle enough for a baby's sensitive skin. It is safe to use on white or coloured fabrics, and it even removes residue leftover from other soaps or detergents. This makes fabrics soft and breathable so that baby's skin stays dry and comfortable. Furthermore, its fresh floral scent lasts for hours.
---
| | |
| --- | --- |
| 5 | Oxy-Prime Powdered Laundry Detergent |
Oxy-Prime powdered laundry detergent uses the power of oxygen to remove tough stains. This type of detergent works very well on nappies. Many people also find powdered detergent faster and easier to measure than liquid detergent. Oxy-Prime uses oxygen-enhanced bleach to remove even the most stubborn stains. It can also make whites appear brighter, and it is safe to use on coloured fabrics. Though this product contains a form of bleach, it is safe to use on children's clothes. This detergent does not have a strong scent, so it is a good choice for people who prefer no artificial scents on their fabrics.
---
How to Buy Nappy Detergents
Buying nappy detergents on eBay is easy and convenient. To find your ideal detergent, start by adding keywords to the search bar located on the top of every eBay page. If you have a specific brand of detergent in mind, you can use this as a keyword. However, if you want to start with a more general search, you can type in "laundry detergent" or "nappy detergent". Many parents choose cloth nappies for their babies because of the environmental and financial benefits. However, cloth nappies require maintenance in order to keep them clean and stain free. These top nappy detergents offer a number of options to keep your cloth nappies looking great.