Airline passengers especially can appreciate the advantages of a quality set of noise-cancellation headphones. However, audiophiles that want to experience true live performance reproduction of recorded music also enjoy the lack of ambient noise when listening to tracks on their
iPod
or MP3 player. Buyers can benefit from comparing the features and advantages of the top brands of noise cancelling headphones. Premium headphones are an investment in a quality listening experience and the advantages of a quiet noise-free environment in which to relax. Buyers can purchase noise-cancellation headphones at electronic stores and department stores that sell audio components. Sellers on eBay also offer a selection of all the top brands of noise cancelling headphones at competitive prices.
| | |
| --- | --- |
| 1 | Bose QuietComfort 15 Acoustic Noise Cancelling Headphones |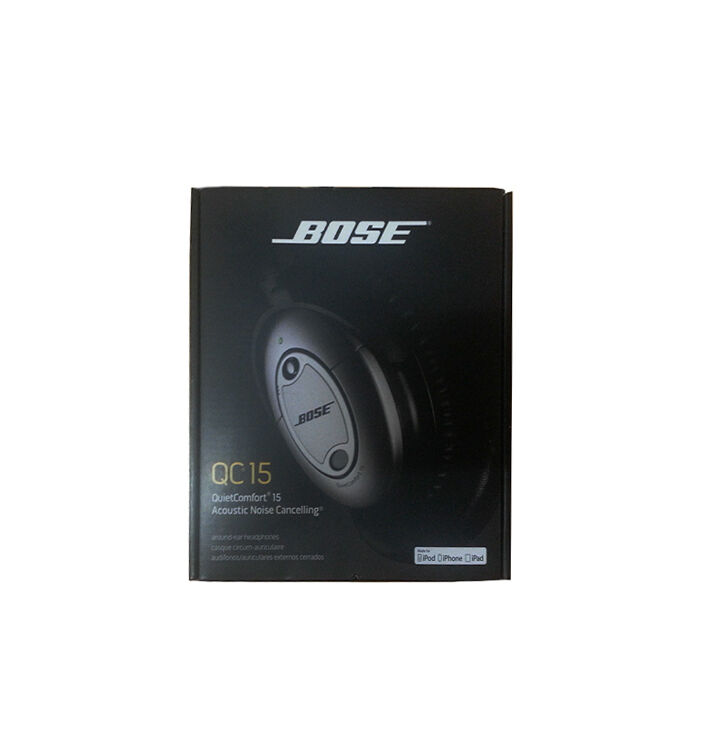 Bose has a reputation for high quality audio listening products and the Bose QuietComfort 15 Acoustic Noise Cancelling headphones are an example of that quality. Around-the-ear cushions provide a soft, comfortable fit that allows users to wear the QuietComfort headphones for hours without discomfort. The Bose headphone speakers produce true lifelike sound for music lovers and Apple users appreciate the addition of an iPhone/iPod control cable. The ear cushion creates an acoustic seal that blocks a significant percentage of ambient noise and the Bose Noise Cancelling technology does the rest. Custom QuietComfort headphones come in a variety of colours and each Bose QC15 headphone set comes with its own carrying case.
---
| | |
| --- | --- |
| 2 | Sennheiser PXC 450 Noise Cancellation Headphones |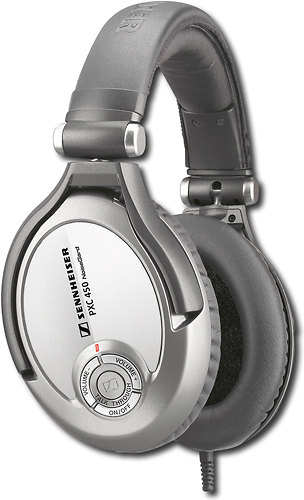 Sennheiser PXC 450 hheadphones come with NoiseGard technology that was originally designed for use by aircraft pilots. NoiseGard cancels up to 90 per cent of ambient noise and the comfortable circumaural ear cushions block passive ambient noise without NoiseGard activated. Sennheiser PXC 450 headphones offer TalkThrough, a function that when activated allows the wearer to hear conversations with people in close proximity. In addition to the comfortable ear pads, the extra thick padding on the headband adds to the comfort of the headset. PXC 450 headphones are foldable and fit nicely in a convenient transport case.
---
| | |
| --- | --- |
| 3 | AKG K490 NC Noise Cancellation Headphones |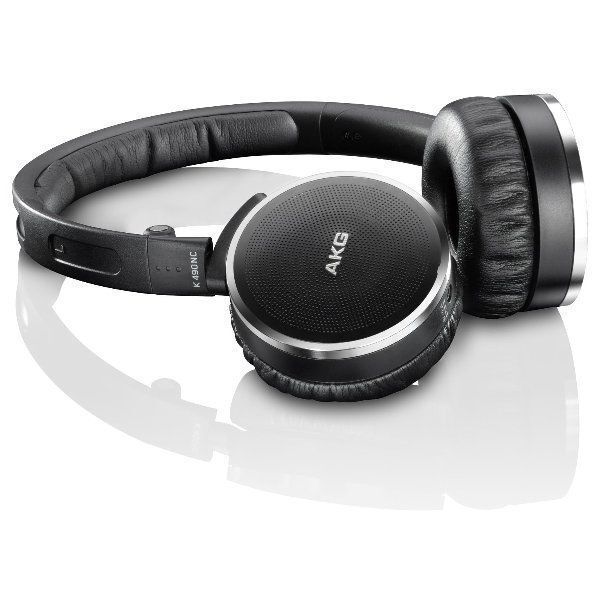 Weighing only 150 grams, the AKG K490 noise cancelling headphones are some of the lightest in their class. The on-ear covering, instead of ear surrounding design, helps to keep the weight to a minimum and extra padding on the earpieces as well as the headband add to the comfort of the AKG K490. No batteries are necessary for listening to music in passive mode; a built-in rechargeable power unit can be replenished with an included USB cable. Earpieces twist and fold for easy packing into the storage pouch provided. The listening quality of the AKG K490 NC headphones is exceptional and high volume sound playback is distortion free. The noise cancelling technology in active mode lasts over 40 hours on a single battery charge.
---
| | |
| --- | --- |
| 4 | Harman Kardon NC Headphones |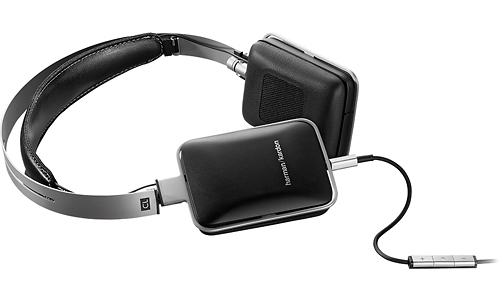 The most noticeable characteristic of the Harman Kardon noise cancelling headphones is their square earpieces. Plushly padded, full ear surround pads with the unique slightly rectangular shape make these headphones a distinctive fashion statement. Music playback is passive and noise cancellation is provided by a USB rechargeable 40-hour battery that produces Harman Kardon's proprietary closed-loop, active digital noise cancellation technology. With an extra long 140-cm plug-in cable, the headphones are convenient for home use as well as travel. Harman Kardon headphones have an optimised driver system that produces quality playback clarity even at low volume levels.
---
| | |
| --- | --- |
| 5 | Beats Electronics Studio Headphones |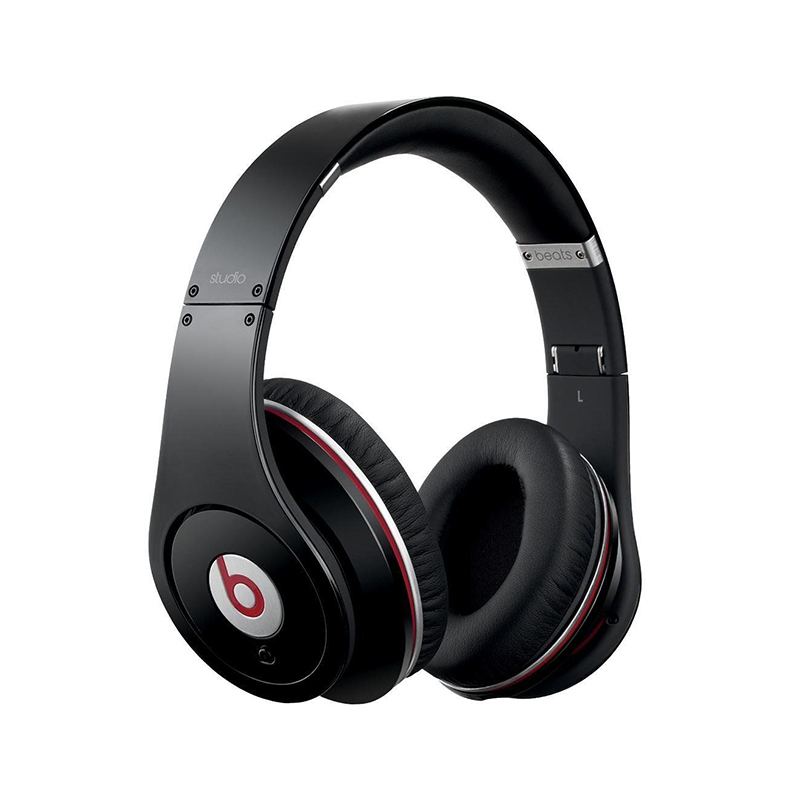 One of the most popular headphones on the market, Beats Studio headphones allow users to feel the music. Beats Acoustic Engine technology delivers a premium lifelike listening experience as well as dual mode Adaptive Noise Cancelling technology for a quiet noise-free environment. The 20-hour micro USB rechargeable battery has a visible battery fuel gauge to make sure the listener never runs out of juice and the auto on/off feature turns the headphones off when unplugged from the music source. Available in black, red, white, and orange, the distinctive styling of Beats headphones makes its own fashion statement.
---
How to Buy Noise-Cancellation Headphones
Busy consumers shopping for noise-cancellation headphones can take advantage of the convenience of shopping on the eBay marketplace. Search from the comfort of your home computer by entering noise cancelling headphones into any eBay search bar; after clicking search, all listings matching the keywords appear. Narrow search listings by using the filter menu or enter a specific brand such as Bose to see only headphones from that manufacturer. Buy with confidence from eBay sellers by checking their feedback ratings to see how previous buyers rated their satisfaction in dealing with the seller. Noise-cancellation headphones are a popular accessory for music enthusiasts and busy commuters seeking a few moments of quiet contemplation.