Nursing a baby not only provides nourishment, it provides bonding time for baby and mum. Since many mums find themselves frequently on the go with baby in tow, it is necessary to provide a bit of discreetness whilst nursing in public, not only for cover from the prying eyes of strangers, but also for baby security and comfort. Fortunately, the many
nursing blankets
on the market combine comfort and privacy with patterns and materials to suit any mum. Whether shoppers purchase the nursing blanket at a baby specialty store, high street shop, or online at
eBay
, research into the top nursing blankets makes purchasing decisions quick and simple.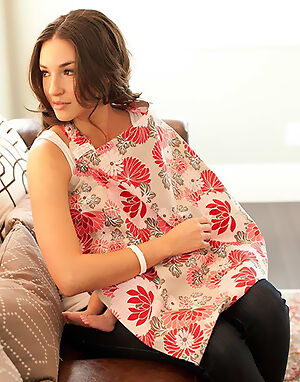 One popular brand of nursing blankets, Udder Covers combine a catchy brand name with patterns suitable for use at home or while on the go. The blanket slips around mum's neck, and the adjustable strap and straight neckline adjust to provide privacy while still maintaining her view of the baby. The company's style names come from children's names, and well-known styles include Carson, Porter, and Grace in addition to Marilyn, Laila, Maria, and Taylor. No matter the style, all of this brand's blankets feature 100 per cent natural materials and measure 43.9 cm by 34.5 cm.
---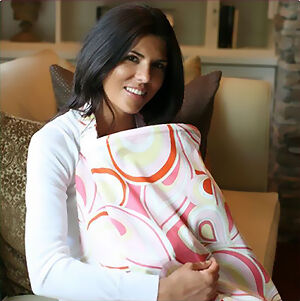 Nursing blankets from Bebe Au Lait feature a patented RigiFlex neckline that ensures full coverage and protection whilst providing a constant view of the baby. This brand of nursing blanket stays in place thanks to a custom-fit neckline and the added pockets allow mums to store small items nearby. With names such as Ascot, Pasadena, Nest, Katori, and Yoko, the brand combines fresh patterns with 100 per cent natural fabrics to provide a secure cover whilst nursing as well as breathability for both parties. In addition, all styles measure 87.6 cm by 64.7 cm.
---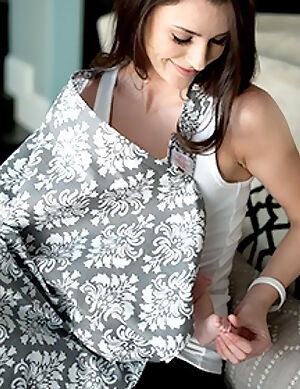 The Hooter Hiders brand combines fresh, fashion-forward patterns with confident coverage for mums and babies of all sizes. A main feature of this brand is its ability to fold into a small size when not in use, and the attached pouch protects the cover from dirt and debris in the bottom of a nappy bag. Commonly found styles include the Darjeeling, Mint Chocolate, Aero, and Namotu and all come reminiscent of a colour or pattern. The lightweight 100 per cent cotton material offers breathability and the full size blankets measure 91.4 cm by 60.9 cm.
---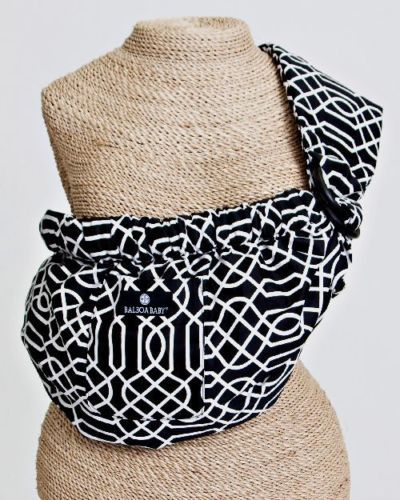 Balboa Baby is a brand name known for producing nursing blankets in an array of fun patterns that look good while lounging around at home or taking tea in a restaurant with the rest of the family. A unique feature of this brand is that mum can position baby in five different ways to provide optimal comfort for parties. Commonly found style names include Lola, Swirl, and Khaki Berry as well as Lime Poppy, Suri, and Pink Camellia. This brand offers full coverage thanks to the fully adjustable neck strap and the entire blanket measures 116.8 cm by 66 cm.
---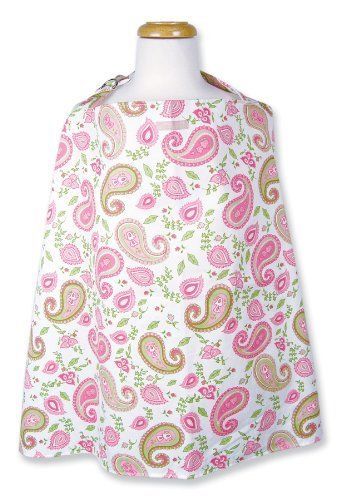 Trend Lab nursing blankets feature an adjustable strap around the neck to accommodate women of all sizes and come in a selection of light and airy fabrics to accommodate any mum's tastes. The names of the Trend Lab nursing blankets reflect the fabric pattern and some of the many popular names include Blossoms, Zebra, Monaco, Vintage, Serena, and Levi. In addition, the Lorax blanket made of all natural, organic material, features a Dr. Seuss badge with a picture of a globe with the words "Save the Earth for me!" wrapping around it. Regardless of the style name, all Trend Lab blankets measure 60.96 cm by 86.36 cm.
---
How to Buy Nursing Blankets on eBay
When shopping for
nursing blankets
on
eBay
, take the time to input targeted search phrases into the Search bar found on any page. For example, instead of typing in the generic term "nursing blankets", try a more targeted query such as "
black and white Balboa Baby nursing cover
", "
Udder Covers Mason Baby nursing cover
", or "Hooter Hiders Caleb nursing cover" for the best results. This allows you to not only find the exact cover you desire quickly and easily, but it also condenses general listings into a targeted pool from which to browse. Once you pick a nursing blanket or cover, the seller ships your item straight to you in a matter of days.