When babies are first born, parents often find it simpler to clothe them in
one-piece outfits
rather than separates. These outfits typically prioritise comfort, soothing soft baby skin with organic cottons and similar materials. Popular one-piece styles include rompers, bodysuits, coveralls, overalls, and sleepers. Parents should consider the season of the year, the material of the outfit, and other key features affecting comfort and ease-of-use. As they shop, parents may find it helpful to know about some of the top clothing brands that sell one-piece outfits for newborn boys. For bargain prices on outfits from popular brands, buyers should explore eBay.
Ralph Lauren,, a well-known clothing brand, produces a variety of clothing for baby girls and boys. For boys born in the cold months, Ralph Lauren sells delightfully warm fleece coveralls with comfortable shawl collars. The shawl-collar coveralls also come in super-soft velour and include a range of vivid colours and patterns. For a lighter option, parents can choose coveralls made with cotton or solid mesh. They also have different closure options, such as buttons, snaps, or zippers. Some Ralph Lauren one-pieces contain feet, while others are not. Each one-piece includes the Ralph Lauren icon of a polo player and horse.
---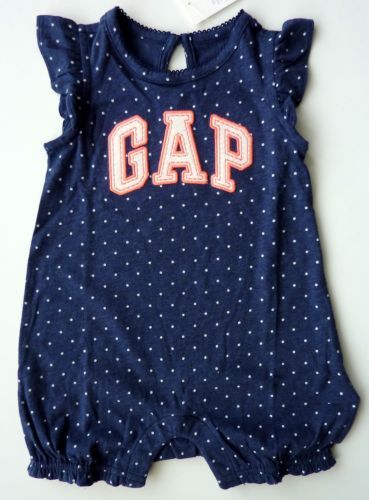 Bodysuits are comfortable, soft, one-piece outfits for babies. They usually include snaps right at the crotch area so that parents can partially remove the bodysuit if they need to change a nappy. For the winter months, Baby Gap bodysuits feature long sleeves. For the warm summer months, they have short sleeves instead to keeping babies cool. Made of 100 per cent cotton, these bodysuits are washable for easy maintenance. Most styles have a crew neck or boat neck line to ensure that they are roomy and comfortable. A few also include snaps at one shoulder so that parents have an easier time fitting baby's head through the neck hole.
---
| | |
| --- | --- |
| 3 | Debenhams Bodysuits and Rompers |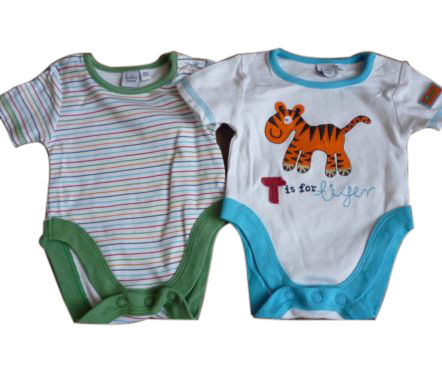 Another popular clothing brand, Debenhams,, markets a broad variety of clothing for newborn boys, including several types of one-piece outfits. Their Bluezoo bodysuits and rompers for baby boys feature soft cotton that feels good against babies' skin. The rompers have short sleeves and short legs, while the bodysuits often have long sleeves and no legs. Both styles include the necessary crotch snaps for quick nappy changes. Contrasting stripes, pops of colour, and fun designs ensure that these bodysuits and rompers are eye-catching and stylish. The designers' emphasis on comfort and ease make these one-pieces ideal for baby boys who are just acclimating to their new world. Some include polo collars to dress up the outfit a little so that newborns can wear it to a special occasion while still enjoying complete comfort.
---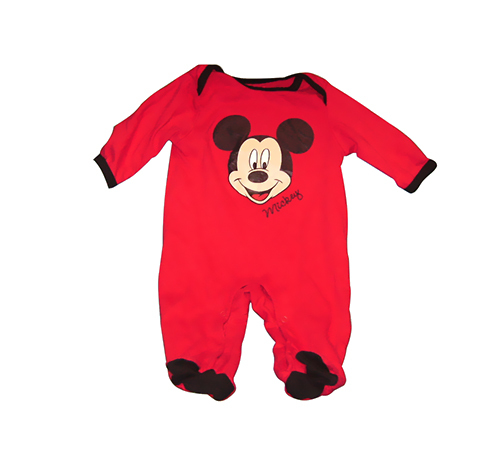 Disney characters are fun favourites for many little ones. Newborn boys have no idea who the characters on their clothing are, but one-piece outfits featuring Disney themes and characters are an excellent way to introduce babies to their future favourites. Disney produces some delightful sleepers for newborn boys, including styles for winter, spring, autumn, and summer. Striped sleepers with Mickey Mouse are an affordable and adorable way to pay homage to one of Disney's most iconic characters. Some Disney one-pieces for baby boys feature characters from the films "Monsters, Inc.", "Finding Nemo", "Cars", and "Toy Story". Stretchy sleepers, blanket sleepers,, footed pyjamas, and other one-piece outfits give parents a variety of Disney-themed options for their baby boys. Typically, Disney one-piece outfits for newborn contain organic cotton for superior softness.
---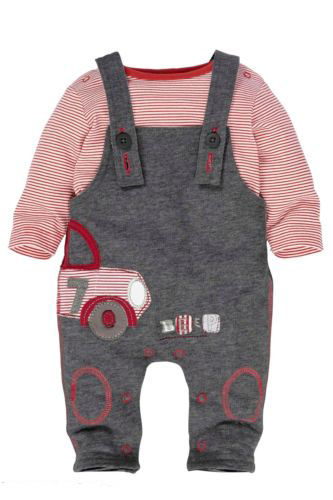 Newborn boys' one-piece outfits from Next are part of the "My First Wardrobe" line. Popular one-piece items include sleepsuits with a transportation theme, created with 100 per cent cotton. Rompers, bodysuits, and overalls in the same line share a colour scheme with other pieces so that parents can easily mix and match or layer items according to the season or the setting. Varying shades of blue, as well as khaki, brown, grey, and white, create a peaceful, soothing colour palette that should help parents create a calming atmosphere for their little one.
---
How to Buy One-Piece Outfits for Newborn Boys on eBay
When the time comes to shop for your newborn baby boy or for a friend's little one, check out eBay for good deals on
one-piece outfits
. Finding listings that include free postage and packing or feature a package deal is another way to save money. Check each listing to ensure that the top-rated seller seal is present. This seal indicates a seller with high feedback scores and a history of superb products and excellent service. Remember to save your search if you want to keep an eye on the available one-piece outfits for newborn boys.