Many disposable nappies are not biodegradable, so for consumers living an eco-friendly life,
organic nappies
are the best solution. Whether consumers opt for disposable nappies or reusable cloth nappies, there are many organic brands offering a wide range of nappy options, from absorbent cotton nappies to washable flannel styles. Soft, chemical-free organic materials prevent irritation on sensitive baby skin, and they are environmentally friendly as well as soothing to the baby. Organic nappies are the best option for the environment, and
reusable nappies
save money in the end. New parents should compare the top organic brands to see which works best for their needs.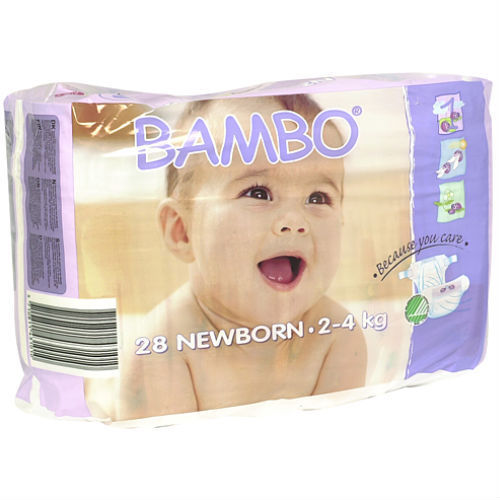 One of the top disposable organic nappy brands is Beaming Baby.. Beaming Baby nappies offer many of the same features as regular disposable nappies, such as convenience, but Beaming Baby nappies are biodegradable. With 30 per cent less chemicals than traditional nappies, Beaming Baby offers sturdy, absorbent nappies which are better for the planet and for baby's sensitive skin. Perfect for babies with eczema or nappy rash, Beaming Baby nappies come in various sizes to fit babies up to 15 kg. These organic nappies offer inner cotton lining which allows baby's skin to breathe, and the nappies do not contain chlorine, which is an irritant commonly found in traditional nappies. Beaming Baby nappies help babies stay dry for up to 12 hours and have elastic legs for added comfort for infants.
---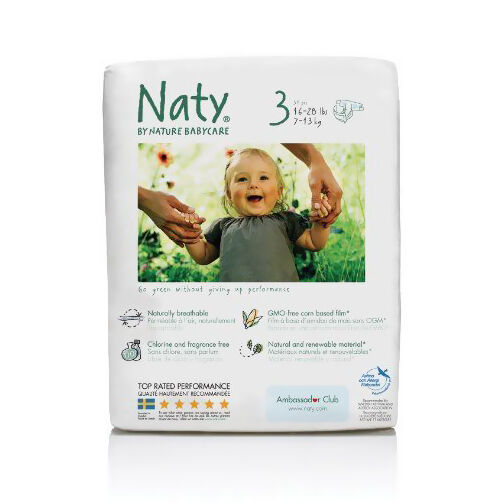 Reusable and made of all-natural materials like bamboo and cotton, Motherease nappies offer parents affordable organic nappies that resist leaks and offer easy care by simply washing them in a standard washing machine. The nappies, made with eco-friendly organic cotton as well as planet-friendly coloured dyes, offer buyers several options. There are all-in-one nappies, which do not use separate covers, as do the two-step nappies. Motherease makes fitted nappies as well as swimming nappies for every consumer's need. The One Size nappies eliminate the search for nappies of various sizes, and these soft terry cloth nappies actually fit babies from newborn and up to toddler ages. For parents looking for nappy covers, Rikki covers fit over the One Size nappies, and the Airflow cover is leak proof and durable.
---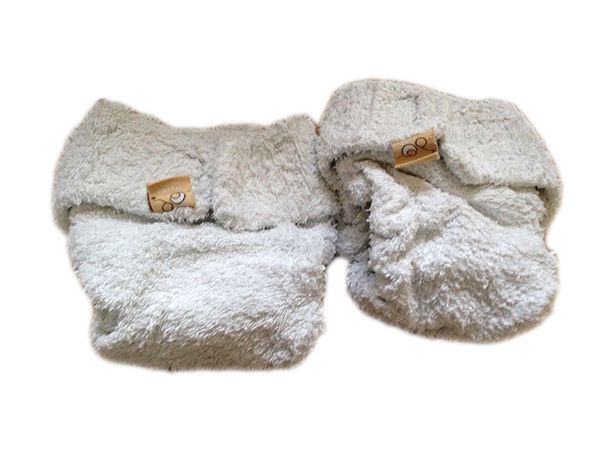 Organic, eco-friendly, and award-winning, TotsBots nappies offer parents an affordable, simple, and washable reusable nappy system. TotsBots nappies include two main types, which include the all-in-one nappy and the two-in-one design. The all-in-one TotsBots nappies include the liner and the cover, and the two-in-one nappies use a separate cover. TotsBots reduce the added expense of purchasing nappies for a growing baby because the nappies are customisable due to snaps on the nappy's exterior. Made of organic bamboo, microfibre, polyester, and a range of other Oeko-tex certified materials, TotsBots offer a high absorption rate but less irritation. The comfortable nappies fit perfectly, and the Easyfit style offers a breathable option for daytime and nightwear, while the thicker Bamboozle style works well for overnight use or for heavy wetting children.
---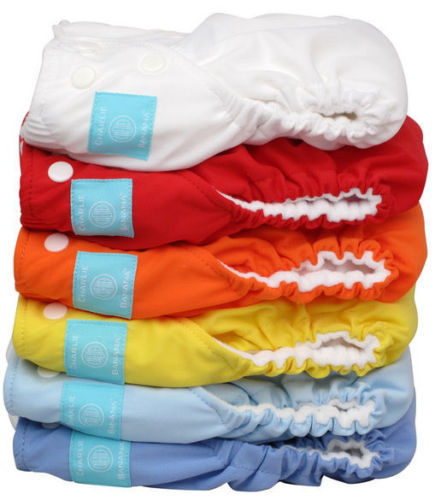 Quick drying, lightweight, and slimmer than other reusable nappies, Charlie Banana nappies offer consumers adjustable, organic nappies with comfortable fleece lining. Made of cosy fleece and microfibre, Charlie Banana nappies are soft and absorbent, and come with optional inserts for overnight or heavy use. The pocket nappies work for tiny babies as well as potty training toddlers, so consumers save money with the adjustable varieties offered. The fleece lining is the secret to keeping baby dry and avoiding any rash or irritation. Charlie Banana offers a range of designs, such as fun prints like cherries and flowers, as well as bright, solid colours like red, pink, green, and blue. Swim designs feature hearts or skulls emblazoned on them. Charlie Banana makes other items for babies, such as nappy pails and tote bags.
---
| | |
| --- | --- |
| 5 | Nature Babycare Nappies |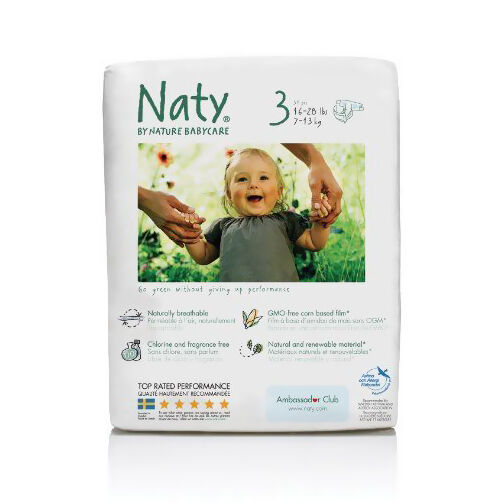 Disposable nappies with organic and chemical-free benefits, Nature Babycare nappies, also called Naty nappies, include sustainable materials like corn, and the nappies work without chlorine which is often irritating to baby's skin. Nature Babycare nappies offer a biodegradable option for consumers who still wish to use disposable nappies, but do not want to harm the environment. Naty nappies contain no scents and no latex for more natural nappies. Nappies come in a range of sizes, from newborn sizes to larger toddler sizes, and the high-performance nappies offer as much or more thickness and absorbency as other brands made with chemicals. Nature Babycare makes other organic products, such as baby wipes and toiletry items made without chemicals.
---
How to Buy Organic Nappies on eBay
Many people do not know that organic nappies work just as well as regular nappies, but without the harmful chemicals which pollute the environment and irritate skin. Find reusable and disposable organic nappies on eBay by searching for your favourite brand, such as "Charlie Banana". Talk to the seller to see if he or she bundles other items with your nappies, such as
baby wipes
or cream, for a combined shipping rate. Avoid nappy rash, eczema, and other skin conditions simply by switching organic nappies. If you live a green life already, do not compromise those values simply because of nappies. Organic nappies are comparable in price to traditional ones, and if you opt for reusable, you child wears them until potty training time, saving you hundreds of pounds.