Homeowners and renters alike sometimes rely on satellites to get their desired television channels. However, if residents live in low-signal areas, their current satellite set-ups may not be sufficient to draw clear signals. They often suffer from grainy, broken picture quality or no picture at all on some channels. To deal with the problem and boost their outdoor satellite signal capacity, users invest in top outdoor
aerial amplifiers
. With new, high-quality amplifiers, they should get superb picture quality and enjoy access to all their favourite channels. To get ideal prices on outdoor aerial amplifiers, shoppers look for products at local electronics stores or on eBay, an online marketplace.
| | |
| --- | --- |
| 1 | Wolsey Masthead Outdoor Aerial Amplifiers |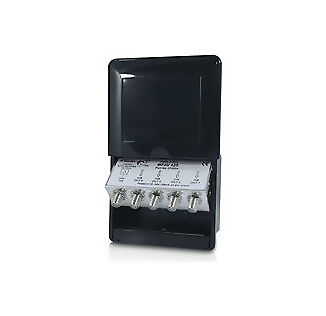 Masthead outdoor aerial amplifiers affix directly to masts. Designed to boost the signal right as it comes to the home, these amplifiers are particularly effective. Wolsey produces masthead outdoor aerial amplifiers which include the 6-way variable masthead amplifier with an integrated power supply. All the connections on the Wolsey unit are F-type connections. The power supply draws 12 volts of DC, and power begins flowing to the device as soon as owners hook it up to an output. Some outdoor aerial amplifiers merely bear the name because they boost the signal of an outdoor satellite, while others actually mount outdoors. The 6-way masthead amplifier from Wolsey works outdoors and includes a durable, weatherproof casing and a screen. Instead of black, it comes in dark grey.
---
| | |
| --- | --- |
| 2 | SLX Outdoor Aerial Amplifiers |
Consumers rate SLX aerial amplifiers and signal boosters very high due to their superb craftsmanship and efficient function. Available in a 4-way model and an 8-way model, for either indoor or outdoor use, the SLX Gold amplifier is among the most highly rated of these products. Although its unique design emphasises signal boosting for digital TV and DAB radio, it is also compatible with VHF FM and analogue TV. The connectors on the device are gold-plated, ensuring longevity and connection enhancement. The unit also includes a tetra filter which keeps out interference from various other radio transmissions, including emergency services messages. Like other top aerial amplifiers, the SLX Gold model works smoothly with digilink remote systems. Owners appreciate the short-circuit protection, wall-mountable design, and side-mounted sockets. When connected to an outdoor satellite, this amplifier significantly boosts the signal and allows for much clearer reception.
---
| | |
| --- | --- |
| 3 | LabGear Outdoor Aerial Amplifiers |
Consumers post high ratings for LabGear outdoor aerial amplifiers. One of the top choices is the Labgear 27885LAB Megaboost amplified outdoor aerial antenna with an inbuilt amplifier, while another is the LabGear DA242BP/S 4-way F-aerial amplifier with tetra filter. This particular device features F-type connectors as well as different inputs for UFH and FM. Like many top aerial amplifiers, this LabGear amplifier has digital bypass technology for a remote extender system. The included tetra filter also represents a significant advantage for users. With the 4-way model, owners connect up to four devices to the amplifier. Depending on buyers' needs, they choose from other LabGear models that feature 1-way, 2-way, or 8-way access.
---
| | |
| --- | --- |
| 4 | HQ Outdoor Aerial Amplifiers |
Well known amongst consumers, HQ aerial amplifiers supply quality coupled with affordability. A typical HQ 4-way aerial amplifier amplifies VHF, UHF, Freeview, and FM signals and connects up to four different TVs and set-top boxes. The attenuator on the device is adjustable for owners to enjoy complete flexibility. If users have a remote extender such as Sky Eye Link or Magic Eye, they are rest assured that their HQ aerial amplifier is fully compatible with that system, due to the inclusion of digital bypass technology. The HQ aerial amplifier includes a 5.8 GHz frequency to prevent undue interference with the signal. The device itself is compact and easy to install. If users want to put the unit in an unsheltered area, they need additional weatherproof protection for it.
---
| | |
| --- | --- |
| 5 | Electrovision Outdoor Aerial Amplifiers |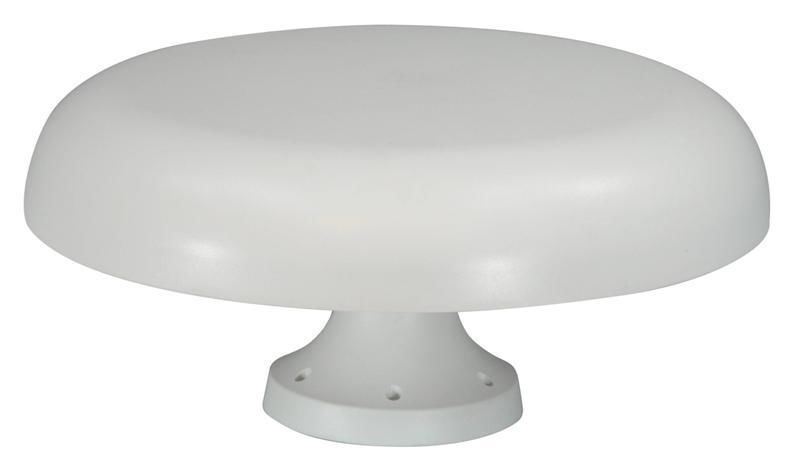 Electrovision sells a number of aerial amplifiers to enhance the reception of outdoor satellites. One of its popular products is the 4-way aerial signal amplifier with digital bypass and F connectors. This particular unit does not feature as many outlets as the Electrovision 8-outlet model, but it offers users a little more versatility regarding features and options. This particular aerial amplifier works with DAB signals, VHF signals, and digital terrestrial signals. It includes F input plus four F outputs. The digital bypass feature allows owners to use the outdoor aerial amplifier with a Sky Magic Eye remote control system or some other digilink remote control extender system. Whether buyers need aerial amplifiers for their homes or for their local businesses, the 4-way aerial signal amplifier from Electrovision works well. While Electrovision amplifiers work well indoors, owners mount them outdoors if they provide the proper weatherproof enclosure.
---
How to Buy Outdoor Aerial Amplifiers on eBay
Once you have determined your need for an outdoor aerial amplifier and have established any compatibility criteria, begin your search for the perfect amplifier on eBay. Since eBay has a search bar on every page of its website, you begin your search anywhere and tweak it as needed. You may see a listing with the Top-rated Seller seal, which means that one of eBay's most reputable merchants posted that product for sale. With a brand-new aerial amplifier boosting the signal from your outdoor satellite, you should be able to receive a much clearer picture as you watch TV. Once again, you can enjoy your favourite programmes in the comfort of your own home.