The traditional PDA lost its market with the invention of the
smartphone
, which offered everything the PDA provided and more. However, one aspect of the PDA market thrived even though mobiles overtook the PDA, itself, and that was the accessory market. It makes sense, with mobiles taking over PDA functions, mobile users naturally developed the same accessory needs as PDA users before them. Users should learn about the top five
PDA accessories
. They are those accessories that make the biggest difference in the user experience; those which users absolutely need.
| | |
| --- | --- |
| 1 | Belkin Universal USB Charger |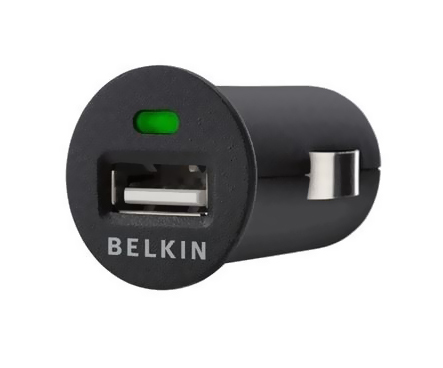 As everyone knows, any electronic device is effectively useless without power. Most modern devices, from mobiles to iPods, rely on USB connections to charge, whether from the mains or from a personal computer. Unfortunately, computer users often have more devices than USB ports. A Belkin Universal USB charger connects directly to the mains to provide the power to keep any mobile device going. Different models offer either a second USB port to charge two devices at once or a 10-watt, 2.1 Amp port to charge iPads or other high-current devices.
---
| | |
| --- | --- |
| 2 | Griffin Jolt USB in Car Charger |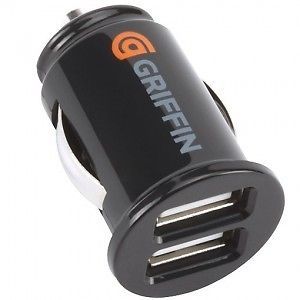 Mobiles, tablets, and PDAs do not stop using power just because their owner is on the motorway. In fact, there is little worse than for a person to arrive at their destination only to discover the one device they need most has a dead battery, and there is nowhere to charge it. This is where the Griffin Jolt USB in-car charger comes into its own. It plugs directly into a car's 12-volt socket to provide clean power for any connected device. The big advantage of the Griffin Jolt is the built-in charge sensor, which automatically determines the precise requirements of any device and provides exactly the power it needs.
---
| | |
| --- | --- |
| 3 | VividShield Screen Protector |
For many users, the most important component of any PDA, tablet, or mobile is the screen. It is the primary interface, both for information from the device, and thanks to touchscreen technology, for user input. It is also one of the most fragile components, constructed primarily of glass. A VividShield screen protector adds a protective layer over the screen of any device, improving visibility and reducing the chance of scratches that can lead to further screen damage. The key to installing a VividShield screen protector is making sure the screen surface is absolutely clean before applying the screen protector. Even the smallest speck of dust can cause an unsightly bubble where the protector cannot lie flush against the screen. These protectors often come in packs of three, making it easy to replace one if it receives scratches or other damage.
---
One of the perils of the mass production age is that standardised designs make it difficult for people to unleash their individuality. Most mobiles or tablets come in one or two colours at most, making it easy for people to mistake their device for another's. Head Case Designs makes a range of individualised cases for a variety of devices that makes it that much harder for any one user to mistake someone else's mobile for their own. But appearance is not the only reason to choose a case from Head Case Designs; protection is another important factor. Cases shield the body of a device from the vicissitudes of the environment. They help protect against everything from falls to keys, making a statement at the same time that they preserve the value of a person's investment.
---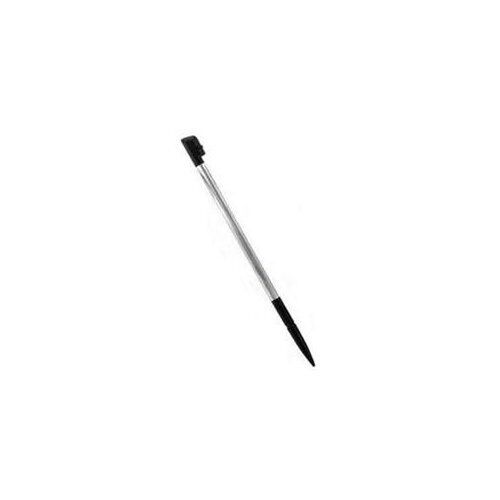 Whether a person needs a hard stylus for an older PDA with a resistive touchscreen or a micro-fibre stylus for use with capacitive screens, a stylus is another must-have PDA accessory. While fingers have the advantage of ubiquity, they can lack precision, especially when people with large hands use small screens. A stylus solves that problem by enabling the user to touch the screen exactly where they want, no matter how small the contact point.
---
How to Buy PDA Accessories on eBay
Whether you want to buy accessories for your old PDA or for the mobile that has taken over the role it used to fill, the place to do it is eBay. The site offers a huge range of accessories for every imaginable device, all easily found with a simple keyword search. Once you find the right accessory, it is a simple matter to have it shipped right to your door. PDA accessories make the difference between enjoying your PDA, or any mobile device, and struggling to use it. They keep your device ready to use, protect it against the rigours of your life, and add that personal touch.