Paintballing continues to gain credence around the world, and in the U.K., the United Kingdom Paintball Sport Federation, or UKPSF, is even making efforts to have paintballing recognised as a sport. Given the rise in paintball aficionados, the paint gun accessories market continues to grow, which gives buyers a number of options from which to choose. Looking for paint gun accessories in
sporting goods
shops is one way to buy what is required, and the other option is to shop online at websites like
eBay
. In addition, it helps to know the top paint gun accessories. Buyers should make purchases only in accordance with what they feel is actually required.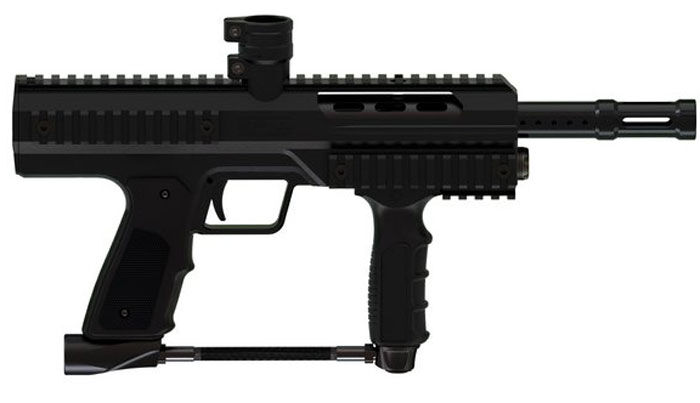 A paintball gun, or a paintball marker, refers to the same piece of equipment; one that forms a crucial part in paintballing. Paintball markers use different types of air systems to propel paintballs, and their firing velocity is limited to around 300 feet per second. Buyers can find various types of paintball markers made with different materials that offer different features. These markers can vary considerably in quality as well as price. In addition, buyers can find an assortment of sights and scopes to upgrade their existing paintball markers.
---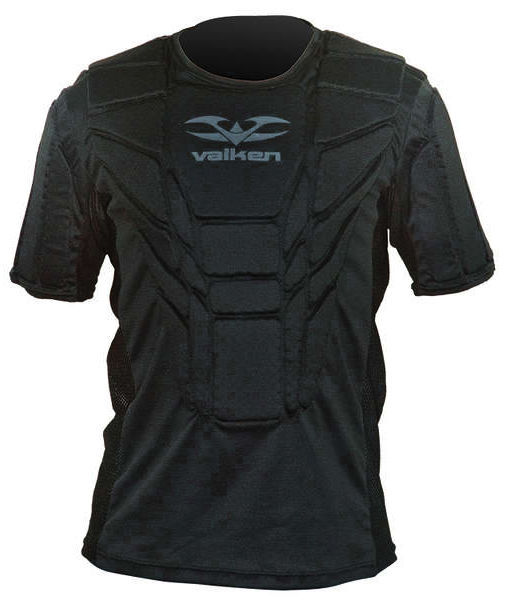 Chest protectors typically come into play to minimise paintball impact. They come in various designs, colours, and materials. The presence of lightweight soft foam padding on the front and rear is common with most designs. Some come with elasticised shoulder straps and others contain detachable shoulder pads. The use of Velcro fasteners is common, although buyers can also find designs that incorporate hook and loop closure systems. Comfort is important when buying paintball chest protectors and, in addition to choosing the right size, buyers should also ensure that the design they choose gives them enough room to move freely. The use of vents and mesh can help provide extra comfort, but extra features come at a price.
---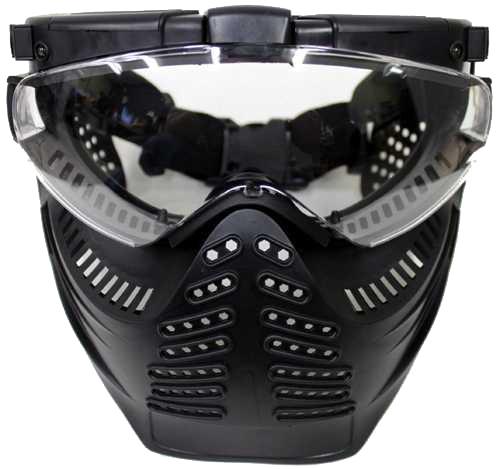 Face masks are often a requisite when playing paintball, and again, buyers have scores of options from which to choose. While most models tend to cover a player's mouth, nose, eyes, and ears, some others offer partial protection. For example, buyers can find half-face masks that offer protection to the lower section of the face, which work well with suitable goggles. The design and colours in which paintball masks are available also vary, and buyers can find plain face masks as well as those printed with camouflage and skull patterns.
---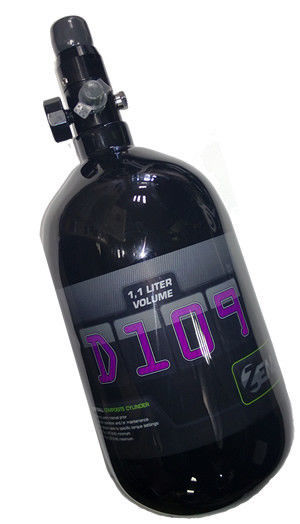 The expansion of gas in a compressed gas canister helps to power paintball markers. The two most common forms that buyers can find include carbon dioxide and high pressure air, or HPA. HPA tanks can come with high pressure air or nitrogen, and while nitrogen tanks find favour with most, they are more expensive than carbon dioxide variants. Buyers also get to choose between steel tanks and those made with carbon fibre. While steel tanks are typically cheaper, they are heavier as well. Buyers can also find propane air systems for paint guns, and although these come with multiple benefits, they are the most expensive.
---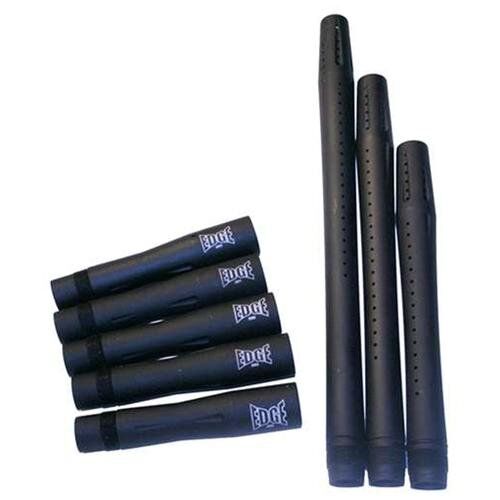 Barrel kits come into play when people want to upgrade their existing markers. Barrel kits tend to come in the form of removable muzzles and rely on threaded tips for mounting. Buyers can find barrel kits made with different materials, like aircraft grade aluminium and wood. It is important to pay attention when buying a barrel kit because different barrel kits come with different diameters.
---
Features of Paintball Accessories
It is important to pay attention to the features of paintball accessories because not all accessories, even while seemingly similar, are the same. For instance, many
paintball guns
come with safety features like trigger safety guards and barrel plugs. While most hoppers that hold paint rely on gravity to feed paint to the gun, buyers can also find agitated-feed and force-feed variants. Paintballs can vary in dimension, and while 0.68 calibre, or 17.3 mm, is the most commonly used, buyers can find barrels and paintballs that vary between 17 to 18 mm or 0.67 to 0.71 calibre.
More Paintball Marker Accessories
In addition to the top five paint gun accessories mentioned, buyers have scores of other options from which to choose. These include paintball targets, adjustable stocks, straps, harnesses, pods,
barrels and hoppers
, as well as equipment bags and cases.
How to Buy Top 5 Paint Gun Accessories on eBay
Buyers who turn to eBay have a number of paint gun accessories from which to choose. Finding the top paint gun accessories, like paintball markers, chest protectors, face masks, air systems, and barrel kits, is easy given that a number of top-rated sellers on eBay sell such products. In addition, certain sellers offer deals with free delivery. eBay gives its users the ability to save some money by looking for
used paint gun accessories
. When buying used paint gun accessories, buyers ought to pay attention to any given product's condition, which is something that buyers can accomplish by looking for local sellers.