play a big part in putting together the perfect outfit because they ensure that clothing sits correctly. The best panty to wear with any particular outfit depends entirely on the cut and style of the briefs. For example, comfortable, relaxed bikinis are ideal for wear with low-rise jeans because they sit below the natural waist, ensuring that they are out of sight. To understand how to choose the best panties, shoppers must first learn more about the differences between the top five types of panties.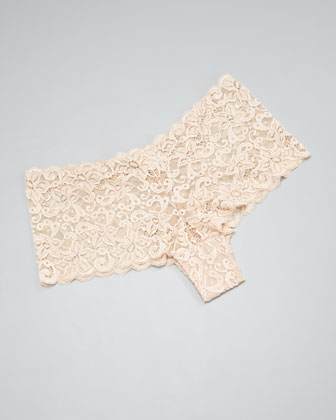 Boyshorts are among the most comfortable types of panties. Like their namesake, these kinds of panties cut straight across the top and straight across the legs. Because they fall just below the curve of the rear, these fun, flirty briefs are nearly free of panty lines. They are ideal for wear with nearly any loose-fitting clothing, from shorts to dresses. As they provide full coverage, they are also suitable for lounging at home when paired with a T-shirt or tank top. When choosing boyshorts, buyers must ensure that purchases are as close to the correct size as possible to prevent the rolling and riding up that occurs with panties that are too small.
---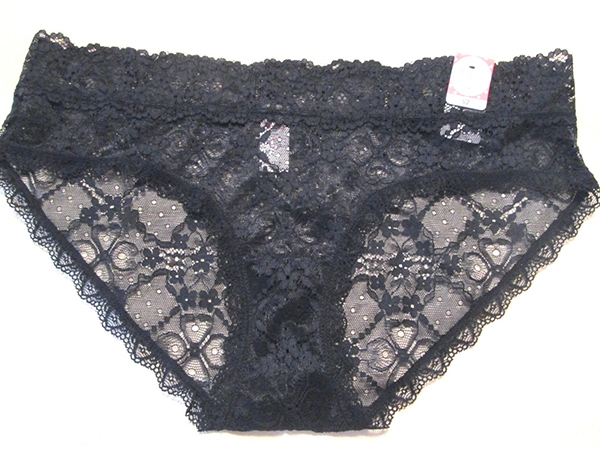 Hipsters are another variety of full-coverage panty. Also known as hip huggers or low-rise briefs, they resemble boyshorts in that they feature a straight cut across the top, but the legs come with a higher cut. Hipsters sit above the natural waist, so they are ideal for tummy control. Furthermore, the higher-cut legs also offer the appearance of longer legs and thinner thighs. They are ideal for wear with jeans and shorts, as they may produce a slight panty line that wearers can easily conceal with the thicker material of these types of women's clothing.
---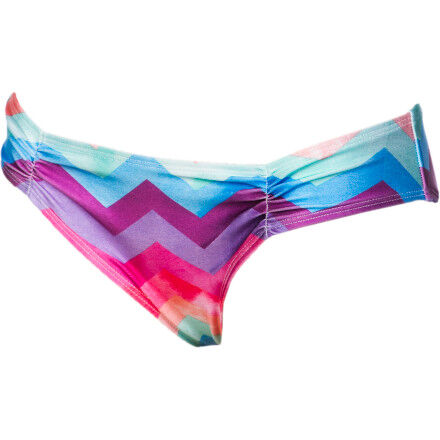 Bikini-cut panties, or simply bikinis, are a popular panty choice because they are extremely versatile. These panties are a smart choice for those individuals who have a rounder tummy, because they sit below the natural waist, reducing the chances of the dreaded "muffin top". The fact that they sit so low also makes them one of the best panties for wear with low-rise jeans. Also offering higher-cut legs, the panties typically feature a thin band and sides that can vary from simple strings to thicker bands that stay put.
---
| | |
| --- | --- |
| 4 | High-Cut and French Panties |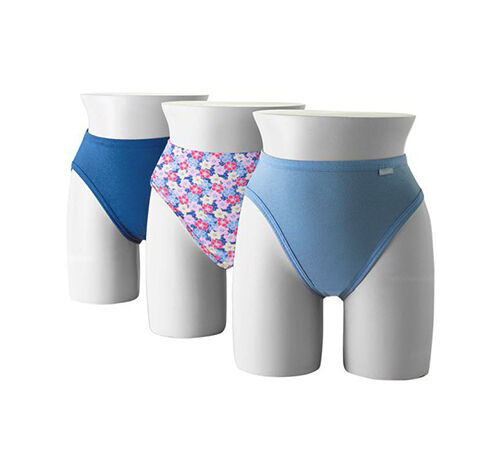 High-cut panties, also sometimes referred to as French panties, provide full coverage in the rear and offer an extremely high cut in the leg. These types of panties sit above the waistline, so they provide optimal tummy control. The high leg also contributes to a shapelier body as they keep the natural line of the hip from hiding. Manufacturers construct high-cut panties of a thinner material, which makes them an ideal choice for wear under skirts and dresses.
---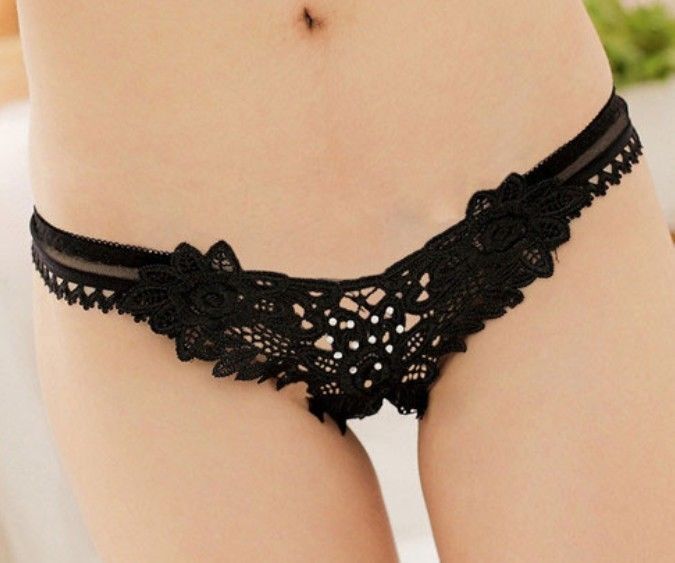 Decidedly the most daring type of panty, thongs offer little coverage. Their extremely high leg and non-existent back make these tiny underwear one of the best panties for wear with thin dresses and skirts, as they produce absolutely no panty line. Thongs are also popular choices to wear with jeans as they are thin and impossible to bunch. One type of thong underwear is the G-string, which features a basic triangle in the front and simple, thin bands at the sides and back.
---
How to Choose Panties
Because women have such a wide variety of panties available at their disposal, there is a style or cut that works with any outfit. When choosing products and styles, it is always a good idea to choose women's underwear in colours that closely match either skin tone or the colour of the clothing chosen. For example, when wearing a white or light-coloured dress, white, off-white, tan, or beige panties help ensure that the briefs blend in. In addition to colour, a panty's cut makes a huge difference in putting together the perfect outfit.
How to Buy Panties on eBay
eBay has a number of options for finding the best panties, the easiest being eBay's search box located conveniently on each page. Using general search terms like underwear or women's panties in the advanced search feature results in targeted listings that offer even more specific pieces, such as petite-sized thongs and plus-sized underwear. When putting together outfits, the key is to choose panties that are fun, enticing, and match individual preference. No matter which type of panties appeal to consumers most, the top five styles of panties are all easy to locate on eBay.