The digital revolution not only changed how people take photographs but also how they print them. Numerous photo printers can produce lab-quality prints from the corner of a desk, saving consumers significant time and money over bringing the photos to a professional service for printing. In order to make high-quality prints, users need to have the right
ink cartridge
in their photo printer. The top five photo-quality ink cartridges, all of which are available on eBay, produce colourful and sharp photos when users combine them with the right photo printer. With the right cartridge and the right printer, the rest is up to the photographer's skills.
| | |
| --- | --- |
| 1 | Canon CLI-551 / PGI-550 for Canon PIXMA MG7150 |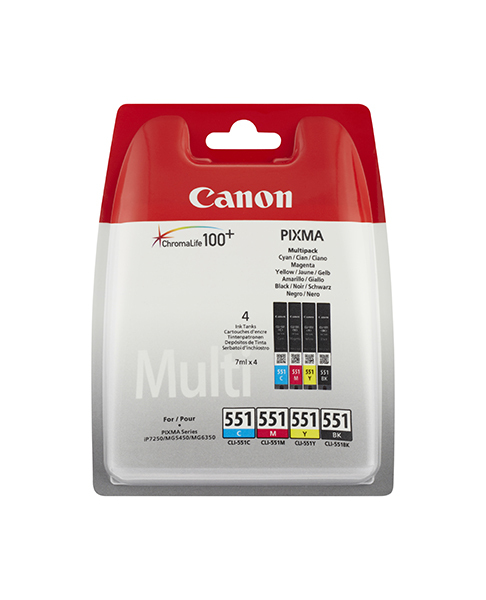 The Canon PIXMA MG7150 has six single ink cartridges, enabling users to replace each of the CLI-551 colour and PGI-550 black cartridges individually as they run out. Consumers can also load high-yield cartridges into the PIXMA MG7150 to decrease the cost of printing per photo by up to 30 per cent. Users can print their photos directly from their smartphone or tablet via the PIXMA Printing Solutions app, and the printer works with Apple's wireless AirPrint. The PIXMA MG7510 can also print directly from cloud storage drives, and it can print labels and put them onto CDs and DVDs. The convenient Auto Power On feature turns the printer on automatically to start a print job, so users do not have to worry if they forgot to take this step before printing.
---
| | |
| --- | --- |
| 2 | HP 364 for HP Photosmart 5520 |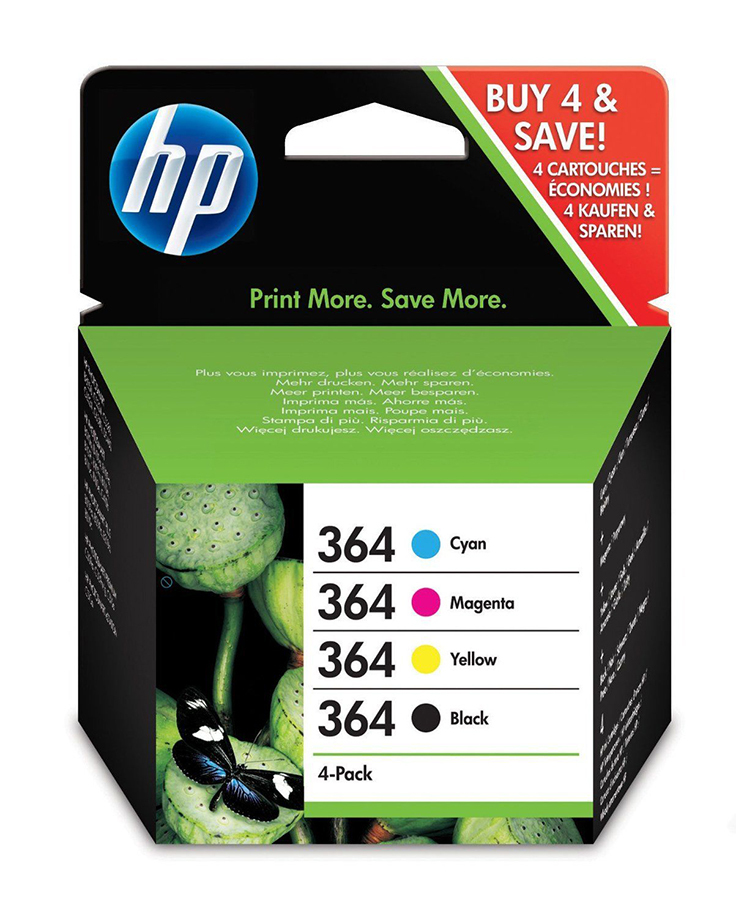 The low-cost HP Photosmart 5520 delivers high-quality photos thanks to four HP 364 cartridges. Users can separately replace each of the four cartridges, which are black, cyan, magenta, and yellow. The black cartridge prints 250 pages and the colour ones 300. Consumers can extend their ink supply by opting for HP 364XL ccartridges, which print 550 pages in black and 750 in colour. No matter whether users opt for regular or extra-large cartridges, they can expect solid value per photo when printing with the Photosmart 5520. Consumers also appreciate the printer's dual memory card slot that reads from both SD cards and memory sticks. They can also use the 6.7 cm touchscreen to scan and email without going through a computer.
---
| | |
| --- | --- |
| 3 | Epson T1806 for Epson Expression Home XP-305 |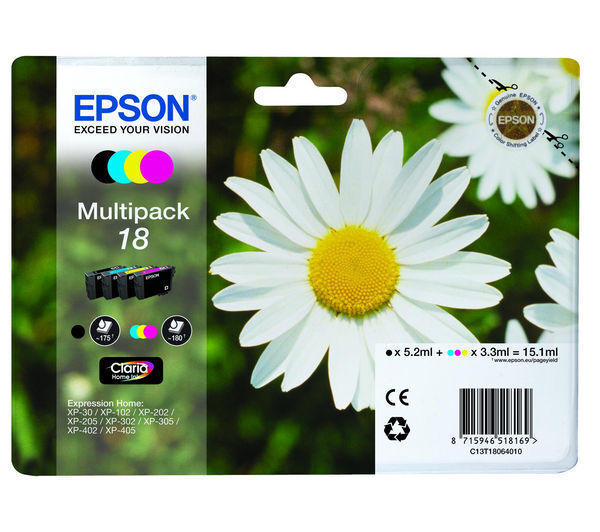 Epson T1806 cartridges feature Epson Claria Home Ink, which produces the kind of glossy photos that consumers expect from a professional print lab. Consumers should also be pleased that they only have to replace each of the four cartridges, three of which are colour and one which is black, as it runs out. They can expect about 175 pages from the black cartridge and about 180 from each of the cyan, magenta, and yellow ones. The T1806 XLL cartridges provide about 2.5 times more ink. The Epson Expression Home XP-305 offers computer-free printing directly from its touchscreen. The printer is also compatible with Apple AirPrint and Google Cloud Print, enabling users to print from their smartphones and tablets.
---
| | |
| --- | --- |
| 4 | Kodak 30 for Kodak Hero 4.2 |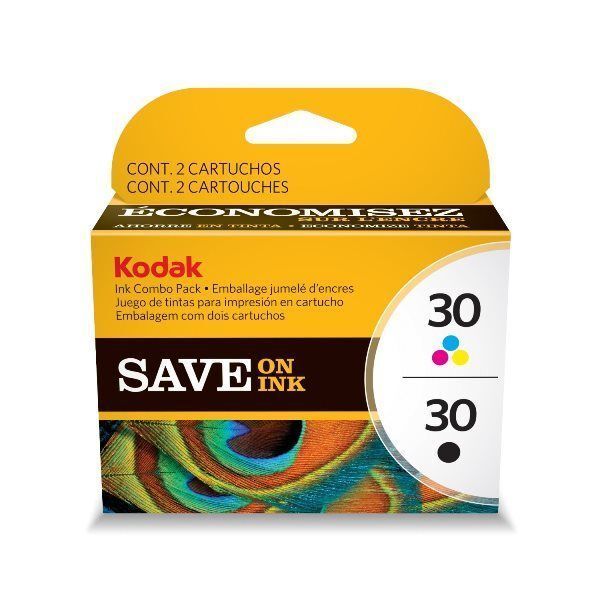 Kodak might no longer produce the Hero 4.2, but consumers can expect its Kodak 30 ccartridges to be available for at least a few more years. The regular black ink cartridge produces up to 335 pages and the tricolour one up to 275 pages. Whether from the black cartridge or the tricolour one, the ink dries quickly for photos that are ready to distribute soon after printing. The XL versions double these outputs. The Hero 4.2 works with Google Cloud Printing, and users can print from their smartphones and tablets via the Kodak Pic Flick HD app. The touchscreen enables the choice of printing source, such as USB-connected device, PictBridge, or an SD card.
---
| | |
| --- | --- |
| 5 | Canon KP 36IP for Canon SELPHY CP900 |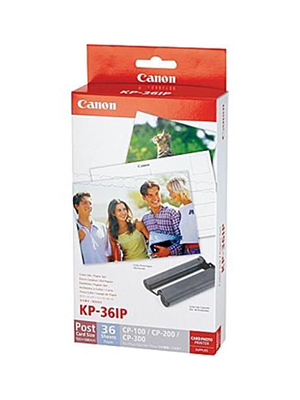 The Canon KP 36IP is a cartridge and post card size photo paper bundle for the Canon SELPHY CP900 photo printer. The cartridge contains the standard cyan-magenta-yellow group of colours, and black. The SELPHY CP900 runs the cartridge over the photo paper three times to transfer each colour using dye-sublimation, resulting in sharp and richly coloured prints. The printer itself is compact, making it ideal for those who want to print only photos. It can print from computers, SD cards, and PictBridge-enabled cameras. Wi-Fi enables users to also print from their smartphones and tablets.