When it comes to affordable aftermarket
car CD players
, there is no name better known than Pioneer. The U.S.-based electronics company offers customers a range of options for many audiovisual needs which range from car speakers and GPS navigation to DJ equipment and home theatre set-ups. Those interested in buying Pioneer products to upgrade their car stereo systems are in good company, and many of the manufacturer's top products come to the United Kingdom both used and new. Among the many options on the market today, five models stand out as the best that Pioneer has to offer in the United Kingdom. Buyers looking to upgrade their car CD players with Pioneer models should consider each of the top five options carefully.
| | |
| --- | --- |
| 1 | Pioneer FH-X700BT In-Dash Double DIN CD/MP3/USB Car Stereo Receiver |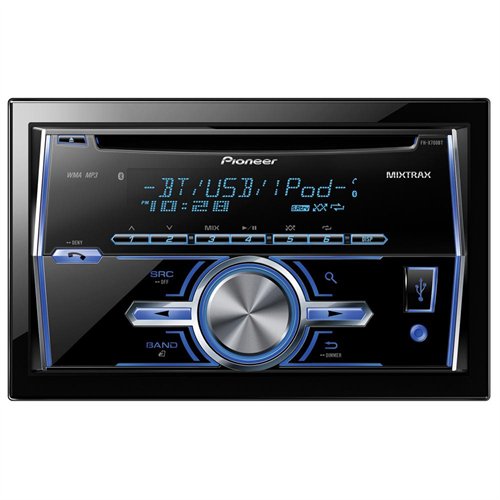 With some of the highest user-generated performance reviews on the Internet, the Pioneer FH-X700BT offers users a massive combination of features. This includes Bluetooth compatibility, Pioneer's signature MIXTRAX inbuilt DJ, USB and AUX ports, iPod direct connections, and full compatibility with Android media devices. The sound performance of the FH-X700BT also ranks high as it uses a 50-watt x4 MOSFET power source while also supplying two additional ports for hooking into additional speakers. Despite its label as a CD player, this unit operates on the cusp of 2013 technology. Indeed, Pioneer designed this 2013 model more for MP3 and other music storage devices more than CDs themselves.
---
| | |
| --- | --- |
| 2 | Pioneer DEH-1300MP CD Receiver |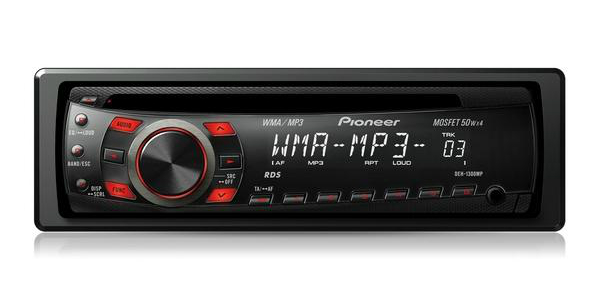 In contrast to the media versatility of the FH-X700BT, the Pioneer <DEH-1300MP operates on a more simplistic format. A less expensive unit than the others on this list, the value of the DEH-1300MP comes from its tagline, 'Jack of All Formats'. In other words, it has the ability to play physical CD-R or CD-RW discs in both of the most common music file formats used: MP3 and WMA. For those truly attached to their portable devices, the DEH-1300MP also offers an AUX-in jack on its front face for more convenient playback as well as the same 50-watt x4 MOSFET amplifier found in other Pioneer models.
---
| | |
| --- | --- |
| 3 | Pioneer DEH-X9500BT CD Receiver |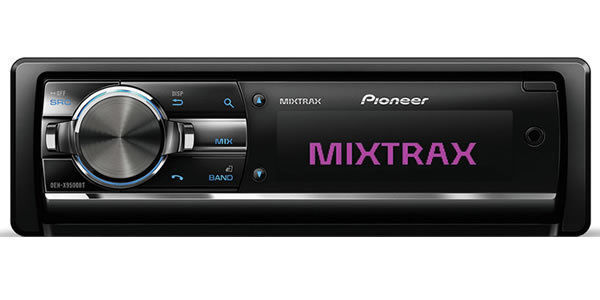 The Pioneer DEH-X9500BT stands as the company's top-of-the-line CD receiver. As such, it offers the typical slate of features expected with such an aftermarket upgrade like AM/FM/CD playing capabilities along with Bluetooth connectivity perfect for smartphone owners. Expanding on the performance of other CD receivers in this line, the DEH-X9500BT also provides users with full HD radio compatibility out of the box, direct controls for iPod and iPhone, and the MIXTRAX DJ function standard. Other notable features include dual USB ports in the back of the unit, iPhone/iPod AppRadio Mode, and a choice of face plate colours able to match each vehicle and driver's personality.
---
| | |
| --- | --- |
| 4 | Pioneer AVIC-F50BT Car CD, DVD, GPS Navigation System with Bluetooth |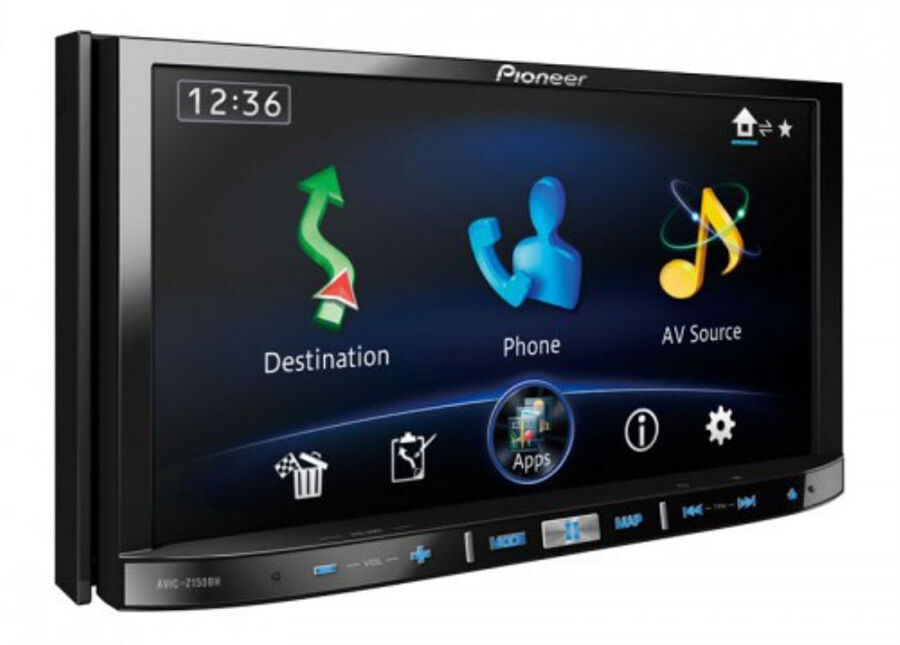 The Pioneer AVIC-F50BT is the first of two of the top Pioneer Car CD players which offer users more than just a faceplate to play music. This high-end system offers everything a driver could want, including a 17.8 centimetre (7-inch), high-resolution touchscreen display, 3D maps and landmarks of Europe and North America within its Navteq GPS, and the ability to connect to pretty much any device on the market. Like other high-end Pioneer CD players, the Pioneer AVIC-F50BT comes with AppRadio Mode for instant iPod/iPhone connectivity, inbuilt Bluetooth, and Android compatibility.
---
| | |
| --- | --- |
| 5 | Pioneer AVH-X2500BT 2-DIN Multimedia DVD Receiver |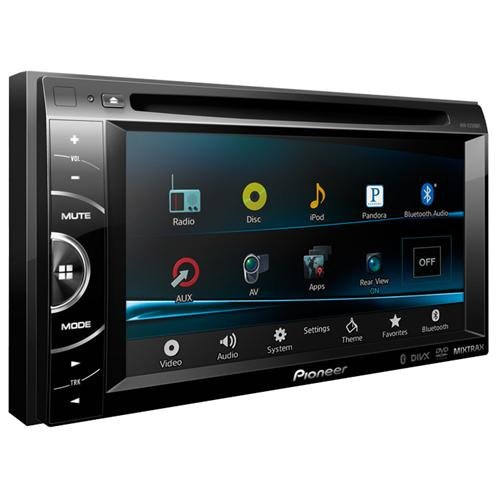 A major step up from normal music-only players, the Pioneer AHV-X2500BT is a multimedia DVD receiver which comes complete with a 15.5 centimetre (6.1-inch) WVGA touchscreen display. Additional features included with this unit range from inbuilt Bluetooth and the Pioneer MIXTRAX DJ effects to direct compatibility with Apple iPhone and iPod devices. As a premium offering in Pioneer's car audio line, the AVH-X2500BT also comes with AppRadio Mode for use with Apple devices as well as ready-to-use Pandora radio which connects with Apple or Android devices. The Pioneer AVH-2500BT is also navigation-ready and uses the company's 50-watt x4 MOSFET amplifier.
---
How to Buy Pioneer Car CD Players on eBay
Once buyers finish reviewing the top
Pioneer car CD players
, using eBay to research prices and ultimately purchase the car CD players they want saves them time and money. eBay sellers are international, often offering U.K. buyers a variety of options not available at retail stores as well as offering these items both new and used, saving them even more money. When it comes to purchasing aftermarket car CD players, Pioneer Electronics stands out from the crowd as one of the best in the industry. With dozens of models to choose from, buyers need to know which items in the Pioneer line represent the best choices and then match those choices to their personal needs and budget.