Music lovers never care where they are, as long as the sounds they hear are crisp and tuned to their favourite artist or track. That is why it is common for music loving car owners to update their
car speakers
from those offered by one manufacturer to others more suitable to their needs and lifestyle. Pioneer, a popular U.S. electronics company, is among the hottest names in car speakers worldwide. The company produces many different lines of speakers meant to fit into each buyer's budget as well as meet a variety of listening needs. The top five
Pioneer car speakers
each provide different benefits and are worth a look from buyers considering such an upgrade.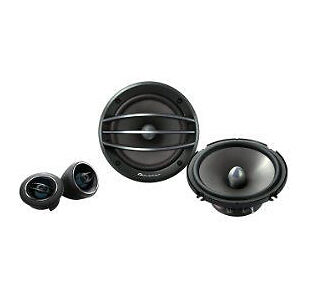 Though part of the entry-level A Series of speakers, the Pioneer TS-A171Ci separate two-way speaker system meets a lot of high-level needs at a reasonable price. The system offers a huge frequency range of 29 to 29k Hz, has a 350-watt maximum power output, and comes with pre-fabricated looms of wire that makes installation easy. Despite its entry-level nature, the TS-A171Ci includes a separate tweeter and woofer driver which operate via a crossover system that creates quality sound in a simple package. The speakers also take advantage of Pioneer's signature 'Open & Smooth' design concept which strives to provide a wider sound staging and a smoother transition between tweeter and mid-bass frequencies. Additional specifications include a 90 dB sensitivity, 50-watt nominal power output, and 360-watt maximum power output.
---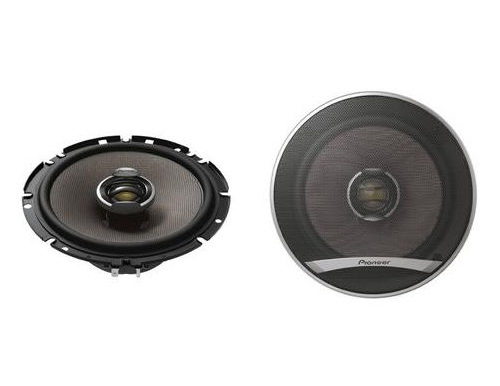 This pair of 17 cm, two-way coaxial speakers comes from the TS-E Series which focuses its performance on tonal balance, or presenting all frequencies, low, mid, and high, evenly, without obvious favouritism. As a simple set of two speakers, the TS-E1702i, presents an impressive range that travels from 30 to 40k Hz. The speakers achieve this range through the addition of the high-frequency tweeter to the top of the speaker proper. The aim is to use this large band and its smooth transitions to present an 'open stage' effect. In other words, the sound quality of the Pioneer TS-E1702i presents listeners with the illusion of a live performance. In addition, these speakers have 88 dB sensitivity, 35-watt nominal power output, and 180-watt maximum output.
---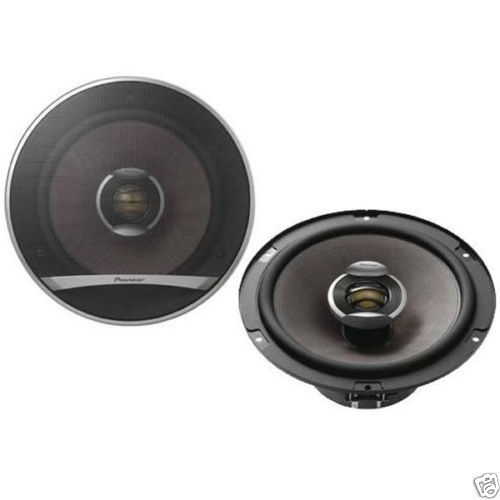 Another offering from the premium TS-E Series, the Pioneer TS-E2002i, is a two-way coaxial speaker system which includes all the same benefits of the TS-E1702i. The only major difference with the TS-E2002i is its size, 20 cm vs. 17 cm, as well as the price difference that comes with it. Other specifications include a frequency range of 21 to 30k Hz with a sensitivity rating of 89 dB. These speakers are also notable for their larger power output with 360 watts maximum and 90 watts nominal, which is among the highest numbers Pioneer offers.
---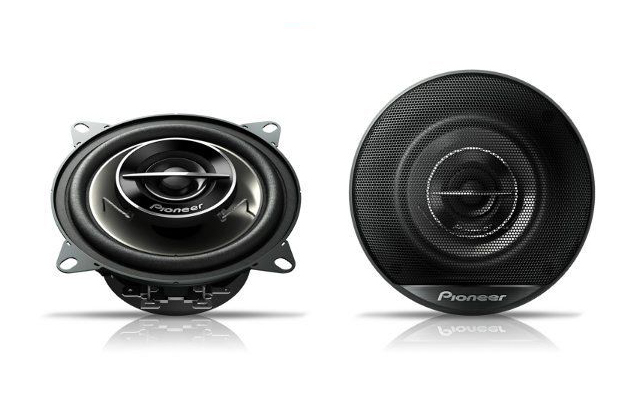 As a member of the G-Series of value speakers, the Pioneer TS-G1022i offers buyers one of the most affordable options for upgrading their car audio systems. The Pioneer TS-G1022i two-way coaxial speakers are 10 cm across and provide a frequency range from 45 to 27k Hz. This range provides low distortion as well as powerful bass. Additionally, the injection-moulded polypropylene woofer included in the construction makes the speakers both rigid and lightweight. They are also easy to install thanks to the basket frame and ear-type screw holes. For those interested, the TS-G1022i power specifications are average for the line. They feature 88 dB sensitivity as well as 30-watt nominal power output and 190-watt maximum power output.
---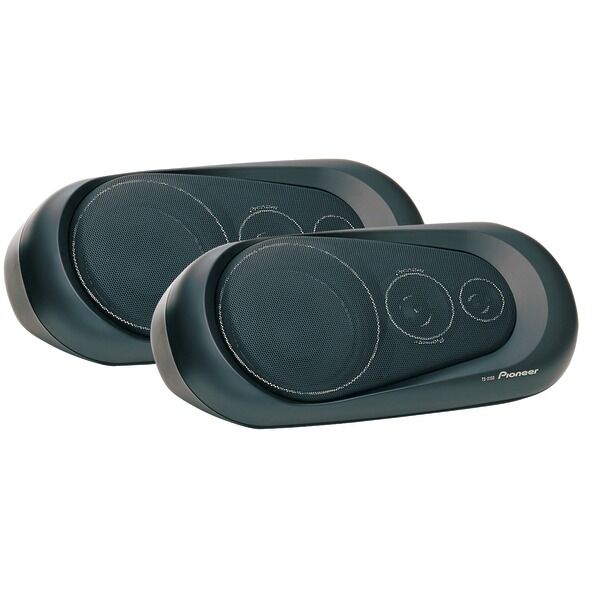 Different from all the other options on this list, Pioneer TS-X150 speakers do not replace flush manufacturer speakers. Known as surface-mount speakers, users install the TS-X150 speakers using an included bracket system on any available car surface, and then wire them into the larger car audio system. These speakers are oblong, measuring 13.3 cm at their widest point. The sound frequency range goes from 75 to 20k Hz. The different structure of these speakers means that their additional specifications are off the charts compared to flush speakers. The nominal and maximum power output, for example, is 20 watts and 50 watts respectively, but their sensitivity, on the other hand, is competitive at 89 dB.
---
How to Buy Pioneer Car Speakers on eBay
Using eBay to find and purchase Pioneer car speakers is a great way for buyers to save time and money. Sellers on eBay offer a variety of models at different prices, including used car speakers. eBay is easy to navigate, and in fact, buyers start a new search from any page on the site by using the main search bar. Upgrading a car speaker system is popular amongst those who love to take their music on the road. However, with so many options, from many companies, taking time to look at the top speakers from well-known names like Pioneer offers buyers the best chance at finding the perfect system at the best price.