Home theatre receivers
have changed the face of home entertainment considerably since they deliver immersive cinema-like experiences at home. Pioneer's home theatre receivers, or home cinema receivers, offer dependability as well as affordability. Receivers from Pioneer continue to live up to developing technologies. Different home theatre receivers come with different outputs and features. Learning about top Pioneer home theatre receivers makes the buying process simpler. When it comes to buying a Pioneer receiver, buyers can turn to shops that sell home cinema products or they can also log on to websites like eBay.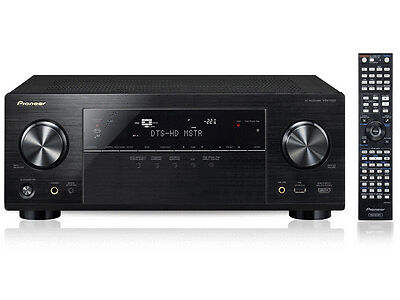 The Pioneer VSX-1123-K is a 7.2 channel 3D-ready receiver that offers output of 150W per channel. Connectivity with Apple devices, like the iPod, iPad, or iPhone, allows users to play media from such devices directly. Network streaming through LAN works with Apple's AirPlay as well as DLNA, and users can also opt for an optional wireless LAN adapter. Connecting multiple devices is possible owing to eight HDMI inputs, which includes one that is MHL, or Mobile High Definition Link, compatible. This Windows 7 and Windows 8-certified Pioneer home cinema receiver supports high resolution music playback with formats like FLAC, Apple Lossless, AIF, and WAV, through USB or LAN. It also supports a majority of Dolby and DTS surround sound formats. Some other features include an AM/FM tuner with RDS, digital noise reduction, headphone surround, symmetric EQ, control with HDMI (KURO LINK), deep colour, HD Digital Film Direct 24, and iControlAV2013.
---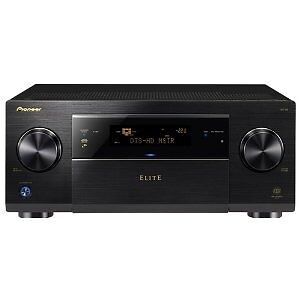 This 9.2 channel Pioneer receiver was the first to offer high-quality music playback through direct PC or laptop connections through a 32-bit Asynchronous USB DAC. It offers an output of 140 watts per channel. As with the VSX-1123-K, this receiver also offers direct connectivity to Apple devices, and it also connects seamlessly to HTC One phones through HTC Connect. AirPlay is possible through LAN. Bluetooth connectivity enables owners to stream music files to this device from virtually any Bluetooth device. Android phone owners can connect their devices through MHL. The Elite SC-68 can play WAV, FLAC, MP3, iPod Digital, and WMA files through USB, and can play FLAC, WMA, ACC, MP3, WAV, and LPCM files through LAN. It supports Dolby True HD, Dolby Digital plus, Dolby Pro-Logic IIz, and DTS Neo:X. In addition, this home cinema receiver offers eight HDMI inputs, AIR Studios Monitor Certified Class D3 and THX Ultra 2 Plus amplification, multi-room media functionality, Internet and Pandora radio, and iControlAV2012.
---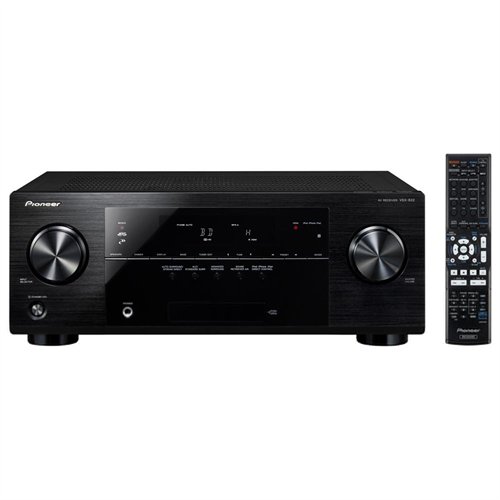 The VSX-1022-K is a 7.1 channel 3D-ready receiver that offers 80 watts of output per channel. In this price range, its 1080p upconversion with all video inputs is a definite advantage, and it also comes with a component video connection that allows users to connect older DVD players and gaming consoles. Connectivity to Apple and HTC devices works with AirPlay and HTC Connect. Users can also connect laptops and PCs through Ethernet. Inbuilt Bluetooth allows users to play music wirelessly from their smartphones. This AV receiver supports file playback of FLAC, WMA, AAC, MP3, and WAV files through LAN and USB, and supports Dolby True HD, Dolby Digital Plus, and Dolby Pro-Logic IIz. Other features include Pandora and Internet radio, symmetric EQ, advanced surround, headphone surround, 3D noise reduction, and six HDMI inputs.
---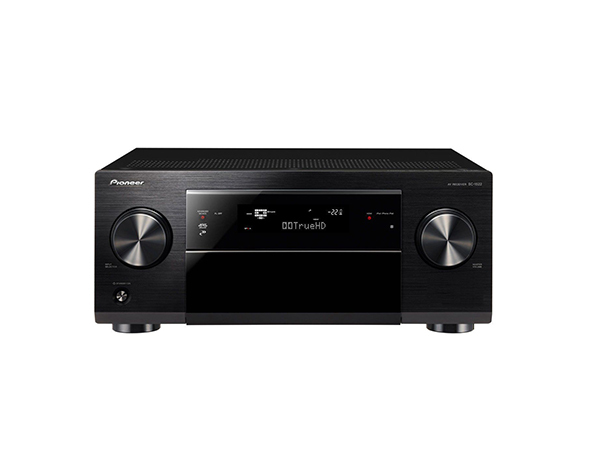 The Pioneer SC-1522 9.2 channel receiver packs 130W of power per channel, it is 3D ready, and offers eight HDMI inputs. This home cinema receiver connects with Apple and HTC devices using AirPlay and HTC Connect, respectively, and it also allows PC connectivity through Ethernet. Users can play music from their smartphones through Bluetooth or MHL. Zone 2 output allows users to enjoy the multi-room experience, and this feature incorporates independent tone and subwoofer controls. It allows playback of FLAC, WAV, AAC, WMA, and MP3 files through USB and LAN, and it supports Dolby True HD, Dolby Digital Plus, Dolby Pro-Logic IIz, and DTS Neo:X.
---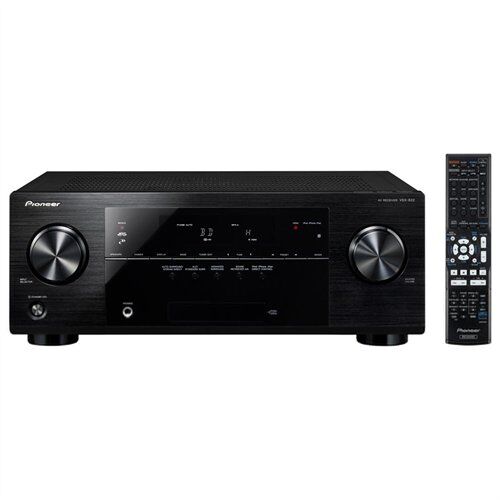 This Pioneer receiver is a good option for those who need a 5.1 channel receiver. With 80W of power per channel, it offers four HDMI inputs, and one optical and coaxial input each. It is compatible with Apple and HTC devices, supports 3D video, and connects with smartphones through Bluetooth. In terms of audio playback, it reads FLAC, WAV, Apple Lossless, AAC, WMA, and MP3 files through USB and Ethernet, and it supports Dolby True HD, Dolby Digital Plus, and Dolby Pro-Logic IIz.
---
How to Buy Pioneer Home Theatre Receivers on eBay
A search bar exists on every eBay page that simplifies the process of finding any given product. In addition to Pioneer's VSX-1123-K, Elite SC-68, VSX-1022-K, SC-1522, and VSX-822-K, buyers can find other Pioneer home theatre receivers when shopping on eBay. The range extends to receivers made by other manufacturers, like Sony, Denon, Onkyo, and Yamaha. eBay users can find used and refurbished home cinema receivers when shopping on this platform, and in such cases, looking for local sellers allows buyers to carry out inspections before making payments. Buyers can also look for sellers who offer free delivery.