With multiple generations of
Pioneer turntables
available, it is difficult to decipher which are the best. While it is impossible to broadly classify one model as the leader, five models stand out above the rest. The top five Pioneer turntables all thrive in areas such as sound quality, speed consistency, arm functionality, aesthetics, and more. In the search for a turntable, users should consider the context of its use. Shoppers who understand the unique features of the top five Pioneer turntables end up with a player that best meets their needs.
| | |
| --- | --- |
| 1 | CDJ-2000Nexus Platinum Edition |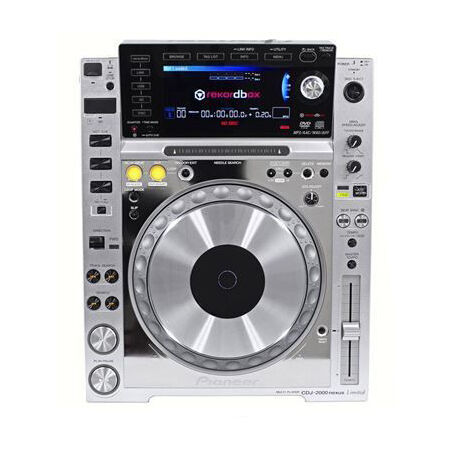 For serious DJs who regularly play large venues, the CDJ-2000Nexus Platinum Edition is the best choice. As a limited-edition turntable, it features a mirror surface top panel and serial number. The unit comes with "rekordbox" software that allows DJs to prepare and play music in an optimal fashion. The software also provides convenient control through Wi-Fi or USB connectivity with smartphones and tablets. In addition, the simple-to-use "slip" and "quantise" functionalities allow seamless transitions without a loss of musical progression. This feature plays a continuous stream of music in the background while a change occurs, so the crowd remains unaware of any adjustments. The CDJ-2000Nexus Platinum Edition plays MP3, AAC, WAV, and AIFF audio files, and it is compatible with multiple versions of Mac OS X and Windows operating systems.
---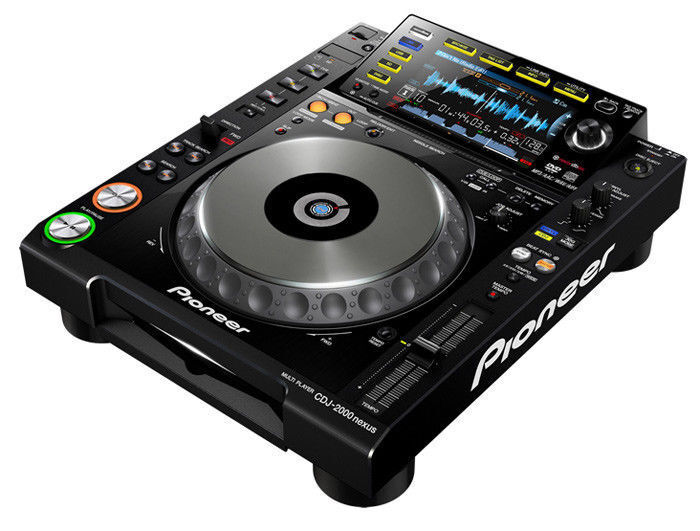 Like the Platinum Edition, the CDJ-2000Nexus is for serious DJs who need digital functionality to mix music, and change it in a quick fashion. The digital turntable comes with the "rekordbox" music management software, which is controllable from most Android and iOS-based smartphones and tablets. This version differs from the Platinum Edition, in that it features a black case with no serial number. Anti-shock properties ensure smooth and consistent sound in even the noisiest of environments. Furthermore, a special algorithm maintains audio quality of mix playbacks in situations where the difference in tempo between two tracks is large. A full-colour LCD screen facilitates quick and easy song selection, along with useful observation of current settings and a visual reference of musical progression.
---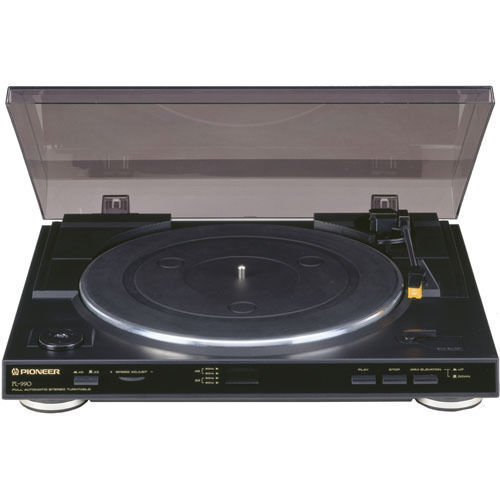 A modern take on the classic turntable, the PL-990 from Pioneer has fully automatic features that allow for hands-free operation. For the music purist who loves to listen to vinyl records, a low-mass, highly sensitive straight tone arm resists reverberation, which results in a consistent level of high-quality audio. The PL-990's precise DC servo motor creates a smooth record rotation free of disruptive movement such as wobble. The 295-mm platter rotates between 33 and 45 revolutions per minute, and it maintains a wow and flutter of 0.25 per cent or less. In addition, the signal to noise ratio is more than 50 dB.
---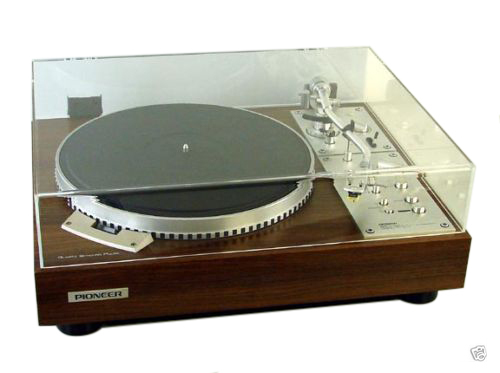 The Pioneer PL-550 is a direct drive two-speed turntable. It includes a quartz PLL Hall motor with anti-skating force controls. The aluminium alloy die-cast platter plays a record between 33 and 45 revolutions per minute, with a wow and flutter of 0.025 per cent, and 70 dB rumble. The result is a consistent sound that maintains the auditory integrity of the music. Additional features include a static-balanced tone arm with an S-shaped pipe, a headshell stand, and insulator feet. At 12 kg, the unit is among the heaviest turntables.
---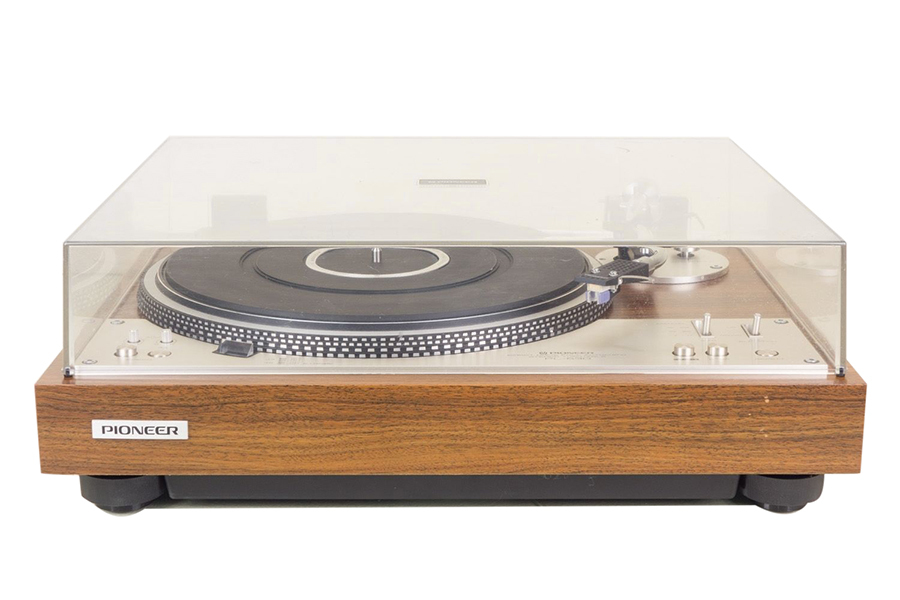 This early model turntable from Pioneer comes with classic features that create a unique experience. The PL-530 is a vintage dual-speed, completely automatic, direct-drive turntable. Along with the static balance tone arm and S-shape pipe, the DC servo Hall motor reduces wobble and maintains a consistent speed. The aluminium alloy die-cast platter, which measures 330 mm, plays a wide variety of vinyl record sizes. In addition, platter speeds range from 33 to 45 revolutions per minute. The turntable has a usable cartridge weight of 4 g to 14.5 g.
---
How to Buy Pioneer Turntables on eBay
Whether you want a
vintage turntable
for vinyl records, or a digital turntable to DJ an event, you can find it on the marketplace at
eBay
. To begin your search for the best Pioneer turntable, enter the product name in the search bar on any eBay page. Be sure to include as many relevant keywords in your query as possible. From the results page, use the navigation available to narrow the search. If you have any questions about the turntable, use the "Ask a Question" feature to get clarification. The innovative technology in each of the top five Pioneer turntables provides a unique audio experience for the user.