Portable scanners
generally are used to scan business cards, credit cards, and various documents during business travel. Included OCR software adds value in converting the scanned information into usable text for business applications. The five most popular portable document scanners are also highly recommended by reputable reviewers. These scanners produced by PlusTek, Flip-Pal, Canon, and Fujitsu offer relatively high scanning speeds, high scan quality, and some impressive capabilities for small devices. Not all have automatic document feeds or duplexing capability, but some can accurately scan type as small as 5 or 6 points. Easy connections to computers and mobile phones transfer information for subsequent use. Choosing one of these portable scanners is sure to meet most business needs.
| | |
| --- | --- |
| 1 | Canon imageFORMULA P-215 |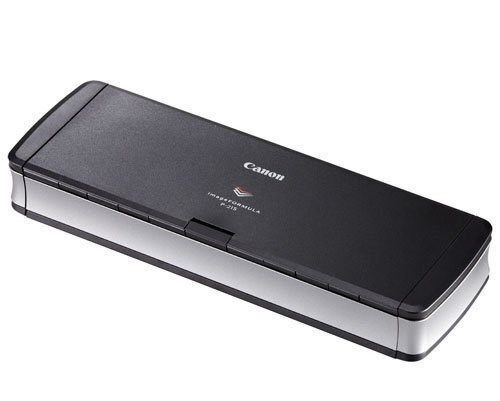 The Canon imageFORMULA P line has been counted among the leading portable scanners for several years. The Canon ImageFORMULA P-150 is a teeny hardworking handheld at just under 1 kg. Measuring only 4 by 28 by 9 cm it still manages to contain a 20 page ADF and duplexing capabilities. Powered by USB or an AC adapter it cranks out 10 ppm at the 200 ppi default setting. Canon imageFormula P-215 Scan-tini portable scanner also weighs in at under 1 kg and is ready to use right out of the box using power from a USB cable or from an AC, connection although Canon had not produced an AC adapter for this model at the time of writing. Scanner software is pre-loaded on the P-215, which provides duplex scanning and a 20 page ADF. Advanced features included in its software package include Auto Colour Detection, Auto Page Size Detection, Remove Background, and Text Orientation Recognition.
---
| | |
| --- | --- |
| 2 | Canon imageFORMULA P-208 |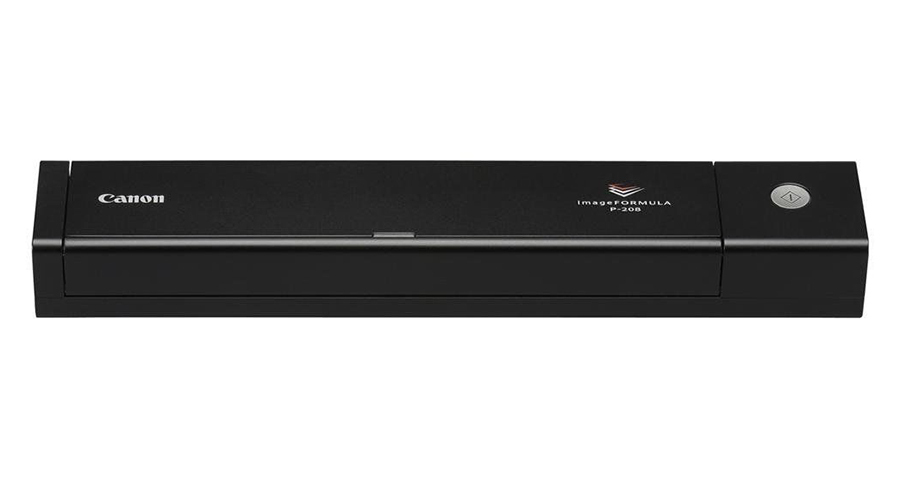 The Canon imageFORMULA P-208 lacks the bundled OCR software that allows its cousins to turn scanned pages into text. It has a 10-page ADF and duplexes, but scans more slowly than the P-215. It still gets a high rating from PCAdvisor.
---
| | |
| --- | --- |
| 3 | PlusTek Mobile Office S420 |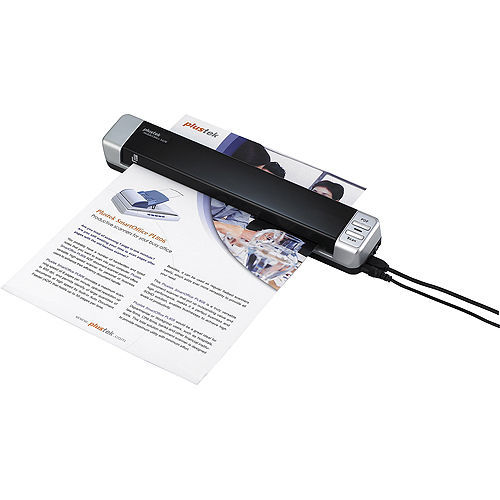 For those who want a truly lightweight mobile scanner with solid capabilities, the PlusTek Mobile Office S420, at just 0.4 kg, is a serious contender. The PlusTek saves on weight by leaving out Automatic Document Feed and duplexing capabilities but makes up with strong OCR. PCMag.com found it accurate to as small as 6 points in Arial and 5 points in Times New Roman. Paper and even credit card scans are possible although it made many errors in business card reading during the PCMag.com tests. The PlusTek can be powered by AC or USB, although as usual USB power slows the scans. Expect a 200 dpi scan at 8.7 seconds per page with a maximum resolution of 600 dpi available.The machine can can dock into two computers to share scanning capabilities and has two programmable scanning buttons for those who frequently repeat scanning tasks.
---
| | |
| --- | --- |
| 4 | Fujitsu ScanSnap S1300i |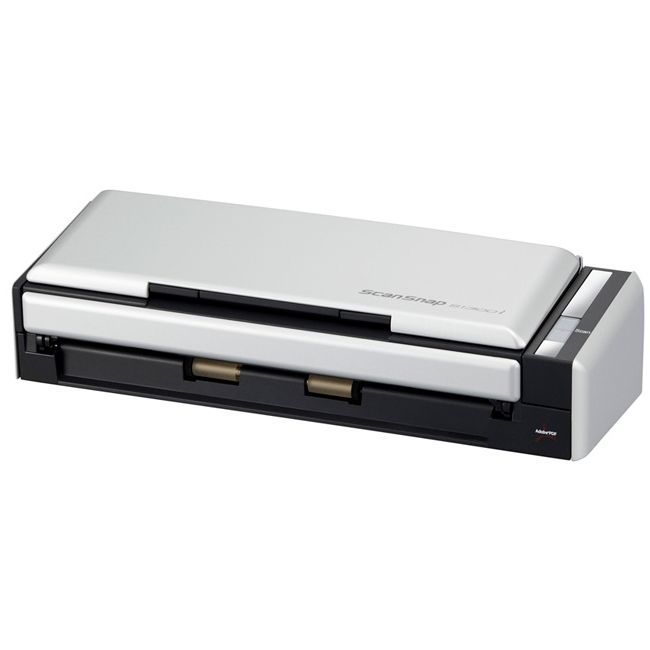 The Fujitsu ScanSnap S1300i is the most recent upgrade on the popular ScanSnap S1300 and the experts at PCPro.com give it good marks. The machine and its bundled software iscompatible with Macs or PCs, and a Scan to Mobile app allows scans to be sent directly to smartphones or iPads. It also has more scan to Cloud options than the previous edition. At 1.4 kg, the new version has a 10-sheet duplexing ADF with top scan speed of 12 ppm at 200 dpi, up 50 per cent over the earlier version. Power is by way of a USB or AC. Using USB slows scanning, as is generally the case. Business card reading capability is limited compared to many portable scanners and credit cards jam the feeder. On the other hand, OCR for business documents is quite effective and the scanner also produces searchable PDFs. The upgrade is not so dramatic that the frugal buyer needs to avoid the older ScanSnap S1300 models, PCPro.com suggests.
---
| | |
| --- | --- |
| 5 | Flip-Pal Mobile Scanner |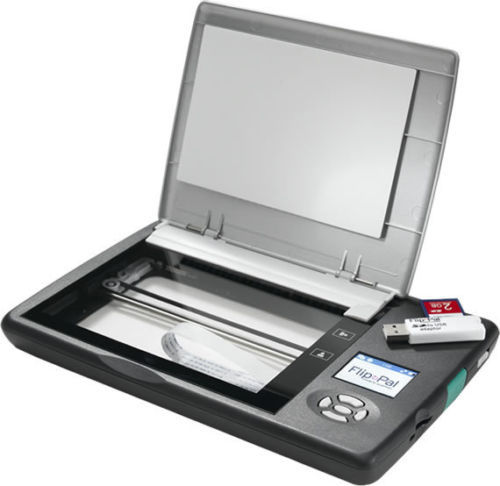 The popular, battery-powered Flip-Pal Mobile Scanner is also an Editor's Choice by PCMag.com. It is unusual among portable scanners in that it has a flat bed instead of a document feeder. That makes it perfect for scanning more fragile documents like photographs. The 4 by 6 inch flatbed might seem small but the proprietary scan stitching software assembles overlapped sections of larger images on any associated computer. However, it scans without any computer hookup with a 1.7 inch color LCD scan view screen. Scans may be sent to computers or, via Eye-Fi card, to Android or iOS devices. Scan time is about 9 to 17 seconds at 300 or 600 dpi respectively.
---
How to Buy Top 5 Portable Scanners
One of the easiest ways to purchase Top 5
portable scanners
at great prices is to shop on
eBay
, where you can find new, used, and refurbished scanners in all the best brands. Key the make and model desired into the Search window on any eBay page and you find a range of options to consider. Advanced Search options allow you to limit the options to only new or used scanners, for example, and to set other parameters on your selections. If you are shopping on a deadline, you may wish to purchase only items located in the UK as another example. Finding the right portable document scanner on eBay is a speedy way to purchase exactly what you need.