Although music players are now available as tiny
MP3 players
, companies are still producing stereos, and a number of them are small enough, so it is easy to bring them on the go. These portable stereos have more features than ever, and they often serve multiple purposes. Not only do they play radio, but some of them also have docks, and certain models can even work as a portable amp. Some of the best options include the Logitech UE boombox, the
Sony ZS-H10CP
heavy duty radio, and the JVC RV-NB70 Kaboom! With a little research, buyers can find their ideal stereo with a variety of great features.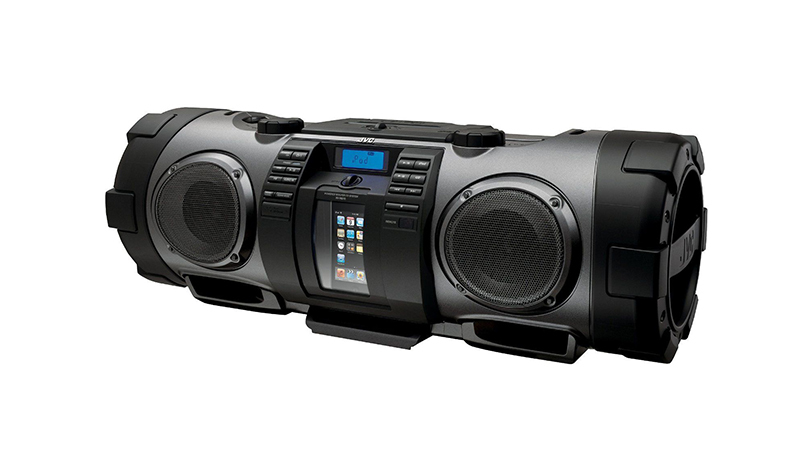 This is a stereo that allows someone to share music. The boombox is very loud and powerful with an output of 40 watts. Shaped like a cylinder, this stereo has speakers at each end. It weighs 6.8 kg, so the shoulder strap can be a great asset. The boombox has a number of great features, including an FM tuner, a USB host, and a CD player. It also has a dock for an iPod or iPhone, a clock, and a headphone jack. This JVC stereo is a great option for street performances or even just hanging out with friends.
---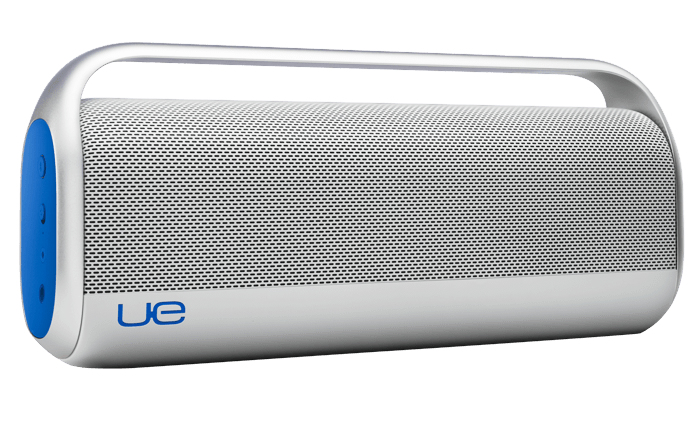 The boombox&">Logitech UE Boombox is a sleek, modern looking option in portable stereos. This stereo can connect to up to eight devices using Bluetooth. It can actually work with up to three devices at one time. As soon as a user pauses one device, then another music device plays. Additionally, the range of this boombox is 15.24 metres, so the device does not even have to be in the same room as the boombox for it to work.
---
| | |
| --- | --- |
| 3 | Sony ZS-H10CP Heavy Duty CD Radio |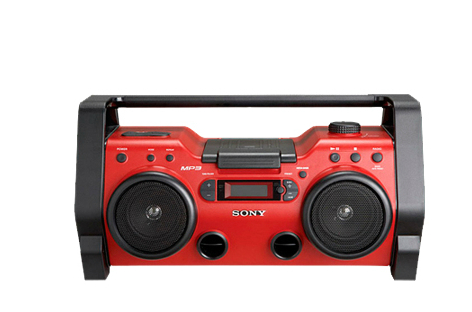 This portable radio that comes in deep red with black accents makes a bold statement. Even though it is strong and durable, this radio only weighs 3.2 kg, so it is light enough to carry around. It also has a handle for easy transportation.
---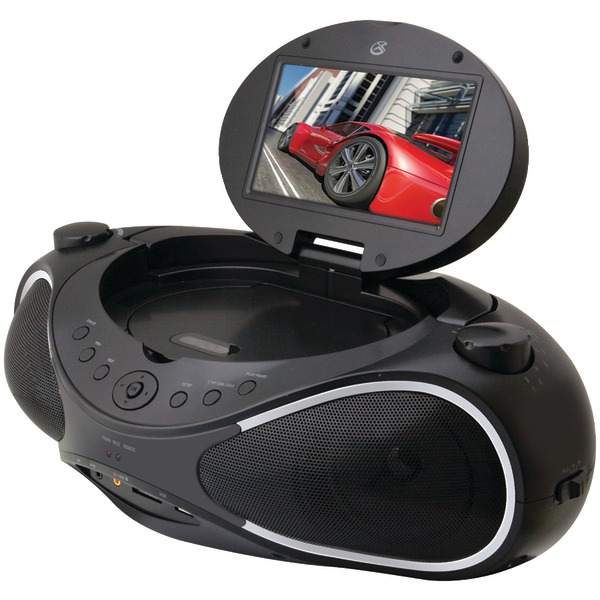 The GPX BD702B stereo is a great system for someone who is on the go. The stereo actually serves as a karaoke system and comes with an 18-cm screen. Features include a USB port, a SD card slot, a CD player, and AM/FM radio. Not only does this stereo play CDs, but it also plays DVDs for a karaoke session and has good speakers for this purpose as well.
---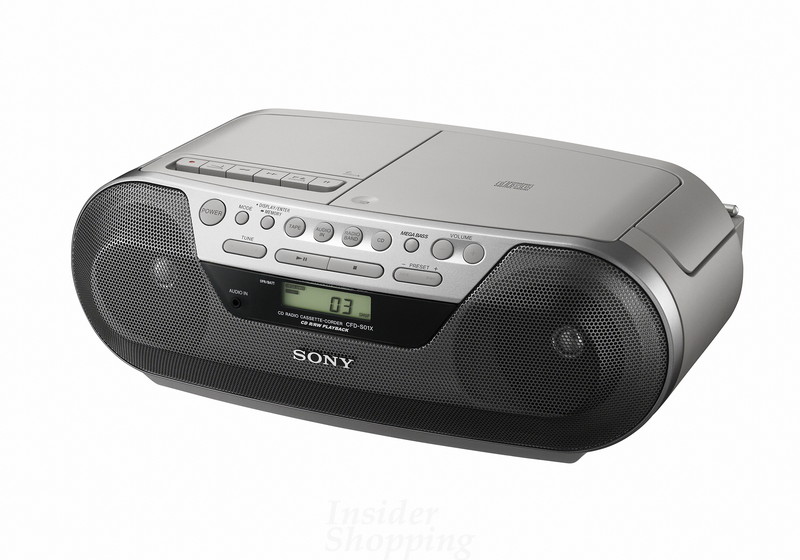 The Sony CFD-S05 stereo is a good choice for the buyer who wants a lot of features in a small stereo. It also plays MP3 players thanks to a 1.8-metre auxiliary cable and has both a cassette and CD player. Sony's Best Reflex Sound System with Mega Bass means that the stereo has excellent quality. In addition to running on C batteries, the stereo has an AC adapter and a handle for easy carrying. It is a great stereo for someone who wants to make use of his or her old tapes as well as newer technology.
---
Top 5 Portable Stereo Comparisons
When searching for
portable stereos
, a buyer should consider the different features of each one of these five stereos. Identifying the buyer's own top needs makes it easier for him or her to find the perfect stereo. Features to consider include
MP3 dock
, AM/FM radio, and more. Although AM/FM radio is not as popular as it once was, this is still a good feature to have. One can use the radio as background noise or tune into one's favourite news show. Many newer portable stereos come with an MP3 dock, which allows the user to play his or her favourite tunes from an MP3 player or phone. Some also connect with a portable device using Bluetooth. Before making a purchase it is a good idea to carefully consider which of these options are important and which may not be necessary.
How to Buy Portable Stereos on eBay
If you are looking to buy your own
portable stereo
, you can find a lot of great options on eBay. It may be easiest to begin with a keyword search. Simply type phrases, such as "portable stereo" into the search box and narrow it down as needed. You might want to check out what the Top Sellers on eBay have to offer because they consistently get high ratings from buyers. Additionally, a buyer can check out the feedback that other buyers gave to help select a portable stereo. You can even leave feedback to help future buyers find a good portable stereo.