Although triple the fun for parents, having triplets also means having thrice the responsibilities. Feeding the babies simultaneously is a challenge, especially for first-time parents. Taking the triplets out to see the grandparents or on an errand is tiring, if not impossible, without the help of a
stroller
, storage device, and feeding system. Parents of triplets could not possibly be with their children all the time, so it is advisable to have a monitoring system to check on the children while parents are in another room. Knowing the top products to buy for triplets allows parents to make parenting easier to bear.
| | |
| --- | --- |
| 1 | Foundations Trio Triple Tandem Stroller |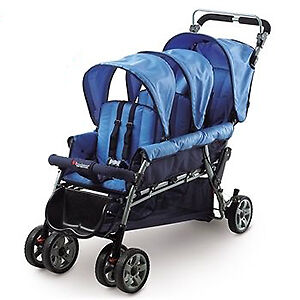 Taking the triplets outside is a walk in the park with Foundations Trio stroller&">Triple Tandem Stroller. Propped on the strollers are three seats, one behind the other, slightly elevated for maximum visibility for the triplets. The Foundation stroller for triplets featured easy-to-clean fabric, individual canopies for UV rays and inclement weather protection, and rubberised foam wheels to provide a smooth ride. This triplet stroller also comes with SafeBreak system, which automatically locks the wheels when users release the handle. A foot brake adds additional security. To secure each baby on the seat, the stroller features a five-point harness that can secure children up to 18 kg. The Foundations stroller for triplets also has an ample-sized basket at the back to hold many baby items. And to top it off, parents can easily fold and store away the stroller when not in use.
---
| | |
| --- | --- |
| 2 | Podee Baby Bottle Hands-Free Feeding System |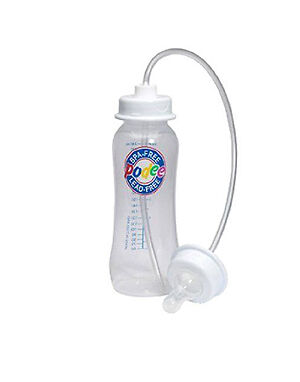 With three 8-oz Podee baby bottles,, each triplet can feed by himself or herself while the parents do something else. Each Podee Baby Bottle Hands-Free Feeding System allows upright feeding with its design that consists of a durable but flexible plastic straw extending from the mouth of the bottle to the teat. Upright feeding also reduces the risk of ear infection and colic, and is great for feeding children with challenges. These baby bottles are all PVC-, BPA-, and lead-free. For more convenience, the company also offers The Bottle Insulator by Podee, a neoprene material that keeps the baby bottle warm or cold. And, for administering medicine without a fuss, Podee also offers the Kwik'N Easy Medicator, a dropper with a teat on its end. Lastly, and a Podee Gimme-A-Hug Bottle Holder, which is a plush lamb.
---
| | |
| --- | --- |
| 3 | Summer Baby Touch Digital Color Video Monitor |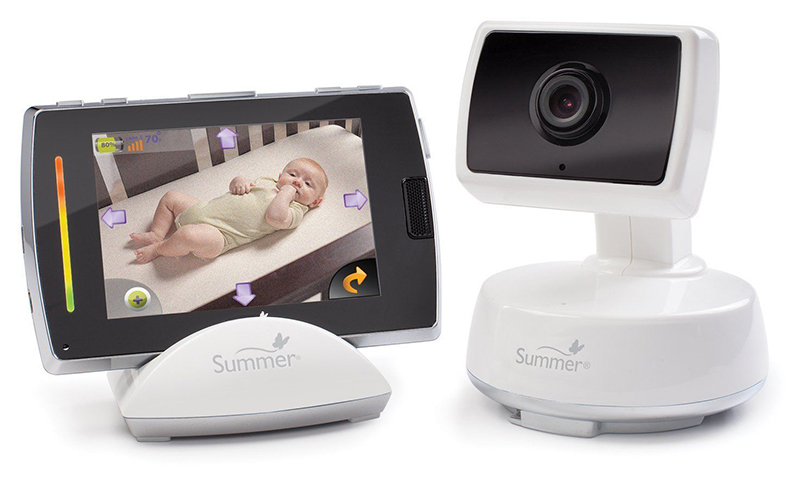 Providing video monitoring for up to four rooms, <Summer Baby Touch Digital Color Video Monitor is just right for parents with triplets. It consists of a 3.5-inch touchscreen monitor that can have two-way talk-back communication with cameras that pan, scan, and zoom, allowing parents to talk and soothe their children even from another room. The monitor is the control centre for camera movements and video and audio quality. The monitor also provides monitoring even up to 120-metre range of the camera. Even when it is time to turn off the lights, parents can still view a black-and-white night vision of their babies. To save battery life, parents can turn off the system via the monitor or enable the automatic time-out feature. For peace of mind, as well as a respite, while taking care of triplets, the Summer Baby Touch Digital Color Video Monitor is a great system to have.
---
| | |
| --- | --- |
| 4 | Bebe Bottle Sling Hands-Free Bottle Holder |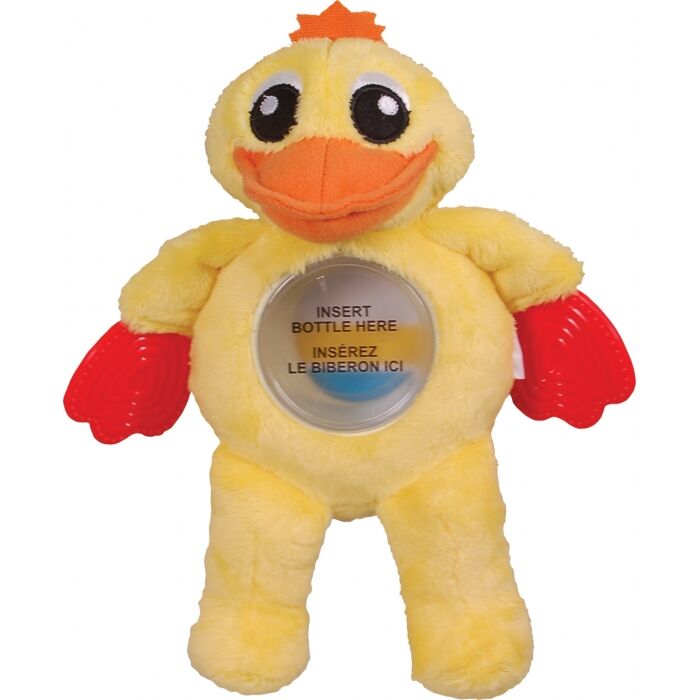 A parent can simultaneously bottle-feed all three triplets without needing to grow an extra arm with the help of Bebe Bottle Sling Hands-free Bottle Holder. The bottle holder hangs from an infant seat as it positions the baby bottle at a right angle for feeding, so there is no need for a pillow or a toy to prop the baby bottle during feeding time. Parents can also hang the Bebe bottle holder on a car seat, but only when the car is not moving, unless feeding is supervised. The hands-free baby bottle holder ffeatures one cute toy that helps the child improve hand-eye coordination. Bebe Bottle Sling Hands-free Bottle Holder comes in designs such as blue puppy and pink kitten.
---
| | |
| --- | --- |
| 5 | Diaper Dekor Plus Diaper Pail Disposal System |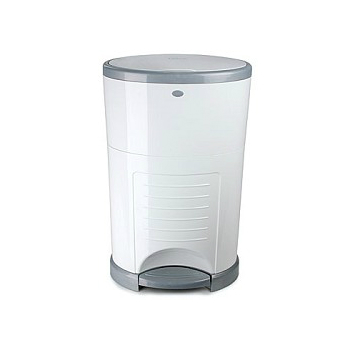 Because changing a nappy is a frequent activity, parents of triplets benefit from Diaper Dekor Plus Diaper Pail Disposal System. The nappy bin,, which is available in white, pink, blue, and black, has a sophisticated and minimalist design. Although the nappy bin is slim and shiny, it consists of heavy-duty, scratch-resistant ABS plastic that does not retain odours. Putting a used nappy is as easy as stepping on the pedal to open the lid. Part of the front opens for easy unloading of the plastic that holds the nappies. With Diaper Dekor Plus Diaper Pail Disposal System, parents can uncomplicate the nappy disposal process.
---
How to Buy Products for Triplets
eBay
lists a wide variety of products for triplets, including everything from clothes and accessories to home decor and collectibles. Buyers should look for listings that offer free shipping, as well as listings from eBay's Top-rated sellers. Moreover, eBay has a Deals page that features products at a discounted rate. Buyers who want to know more about the product they are buying can post their questions on the eBay Talk page to pick the brains of other members and get feedback. Parenting is never easy, but a little help from ingenious products make taking care of triplets easier to manage.