Technology continues to grow.
Computers
are a great example, as they started as large, mechanically driven devices that were the size of entire classrooms, and have evolved into circuit-based electronic devices that are part of our everyday lives. Thanks to computers, not only is cell phone technology possible, but also
smartphones
are available. These feature capabilities of a personal computer and commonly have touch screens, eliminating the need to navigate the phone with buttons. However, one of the downfalls to touch screen technology is its sensitive nature, with dirty and oily fingers swiping the screen causing a build-up of smudges. Fortunately, there are cleaners and kits available, specifically made to keep touch screens clean.
| | |
| --- | --- |
| 1 | Eco Moist Screen Cleaner Kit |
The Eco Moist screen cleaner kit is an all-natural cleaning kit designed for use with any LCD screen, including on laptop computers, tablets, TVs and monitors, iPads, iPhones,, and smartphones. The kit, made from natural and green products, includes the Eco Moist cleaner and a microfibre towel. This green approach to screen cleaning is partly responsible for the kit's popularity. The Eco Moist spray does not use alcohol or ammonia, and features hypoallergenic and biodegradable materials, which not only makes for a more environmentally friendly cleaning option, but a safe one to keep around pets or kids. The spray also has antibacterial and anti-static properties, to keep devices hygienic and static charge-free.
---
| | |
| --- | --- |
| 2 | Rogge Duo-Clean Original |
The Rogge Duo-Clean Original cleaning kit contains no alcohol, and is a great product for use with LCD screens, found on devices like smartphones, tablets,, and laptop PCs,, as well as TFT plasma screen TVs. The cleaning spray is highly effective at removing grease and oil, as well as fingerprints on the screen, leaving a smudge and smear-free screen. The kit, produced in Germany, comes with the cleaning spray and a vileda microfibre cloth. It has received approval from leading manufacturers such as CTX, Samsung, and Mitsubishi, and many people find it to be a very handy and effective kit.
---
| | |
| --- | --- |
| 3 | Mercury Screen Cleaning Kit |
The Mercury screen cleaning kit is a very basic, affordable, and effective LCD touch screen cleaning kit. It features a professional cleaning spray that is specially formulated for cleaning LCD screens, a microfibre cloth for a safe and smudge-free cleaning of the screen, an anti-static dust brush, and a storage bag for keeping all essentials in one place. The kit is also inexpensive, and is therefore quite popular among online shoppers.
---
| | |
| --- | --- |
| 4 | Evernet Superior Screen Cleaning Kit |
Another all-natural, alcohol and ammonia-free cleaning kit is the Evernet Superior screen cleaning kit.. The kit comes with a natural cleaning spray, made of refined natural herbal constituents, and an extra fine microfibre towel for safe and streak-free cleaning. The cleaning spray is free of alcohol and acids, making it a safe alternative for those who have small children or pets, and contains antibacterial and anti-static properties as well. Finally, it is safe to use on any LCD screen for devices such as laptop computers, smartphones, tablets, and TV screens. It is also safe for the environment, and therefore eco-friendly.
---
| | |
| --- | --- |
| 5 | Targus CleanVu Cleaning Pads |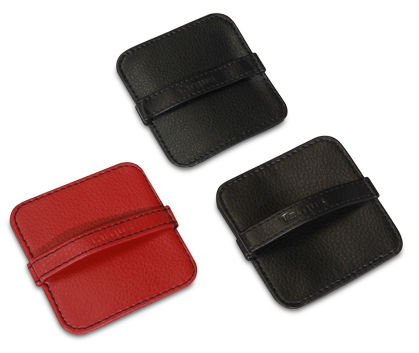 The CleanVu cleaning pads from Targus are a great product for removing fingerprints and cleaning smudges and smears on touch screen devices without the need to use a cleaning spray. The pad is reusable, making it a cost-effective option, and is ideal for iPods, iPads, smartphones, and tablets. The pad is made of a soft, scratch-resistant faux suede material, and a faux leather backing with a built-in handle for easy and safe handling. With its small size, the CleanVu cleaning pad is also portable, making it one of the more unique high-quality touch screen cleaning products available.
---
How to Buy Touch Screen Cleaning Products on eBay
Finding a great deal on touch
screen cleaning
products is easy when you shop on eBay. Simply enter the keywords "touch screen cleaning products" into the search bar for a list of available items. You can further refine your search by entering keywords specific to your search, or by browsing through the various categories on the website. With the ever-evolving world of computer technology making LCD touch screens a more common part of computers and other similar electronic devices, fingerprints and smeared screens become a growing problem. This means finding a great touch screen cleaning product is important, and with a bit of well-informed shopping, is quite easy.