Audio recording has come a long way, but the
reel-to-reel tape recorder
is still the king of analogue recording. While new home studios are often wholly digital, the professional market still has space for reel-to-reel, whether for its sound or even just to access archival storage. Some home studios rely on reel-to-reel as well, either for budgetary reasons or personal preference. The only catch is that while there are still plenty of uses for professional-grade reel-to-reel tape recorders, the manufacturers have largely stopped making them. Thus, buying any of the top five professional-grade reel-to-reel tape recorders often involves shopping secondhand.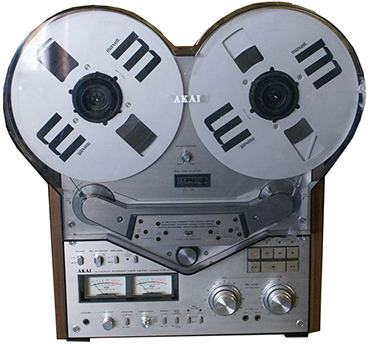 The Akai GX635D is a two-speed, four-channel stereo reel-to-reel recorder with auto-reverse functionality. Initially released in the 1970s, this recorder supports both monaural and stereophonic recording, on 26.5 cm tapes. Able to record in either direction, this recorder has six heads, two each for recording, playback, and erasure. At 21 kg, it is not easily portable, but the weight helps maintain stability during use. This was also the first unit from Akai to use Integrated Circuit logic to control recording, which helps maintain its resale value. It even has a timer to allow for automated recording if necessary, and has separate line and microphone inputs so the user can mix inputs on the fly. With Akai quality, it is an excellent choice for anyone looking to lay down professional-level four-track audio.
---
Despite its small size and portability, the Grundig TK 124 is an excellent option for anyone looking for a basic, but high-quality reel-to-reel tape recorder. This two-track mono recorder supports both microphone and line-in for recording, as well as line-out and an external speaker. It has one head for both playback and recording with a second dedicated head for erasing. It runs at a single speed of 9.5 cm/sec, and supports up to 15 cm tape reels. A single motor capstan drive supplies power running off the mains. For those looking for something simple as an introduction to working with professional-grade reel-to-reel tape recorders, the Grundig is a great place to start.
---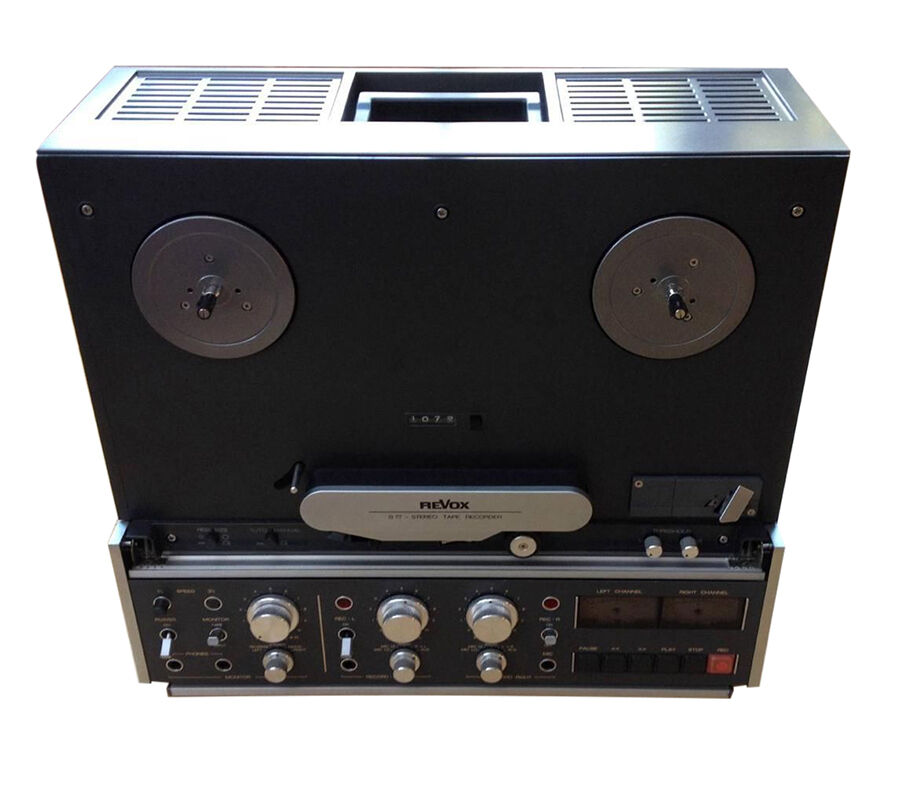 The four-track Revox B77 epitomises professionalism. Its unique internal tachometer system can instantly detect even the smallest changes in drive speed and compensate immediately. A dedicated head handles recording, erasure, and reproduction, which optimises for that specific function. A fourth head handles slide calibration and timing. Tape feeds through 26.5 cm spools at any of three speeds. There is an integrated tape cutter that works in conjunction with the B77's editing mode to ensure accurate edits from the unit, itself. With diecast metal framing and heavy duty construction, the Revox B77 combines mechanical stability with electronic precision. Despite its metal construction, the B77 is relatively portable at only 17 kg. It is an excellent choice for anyone looking to both record and edit on a single unit.
---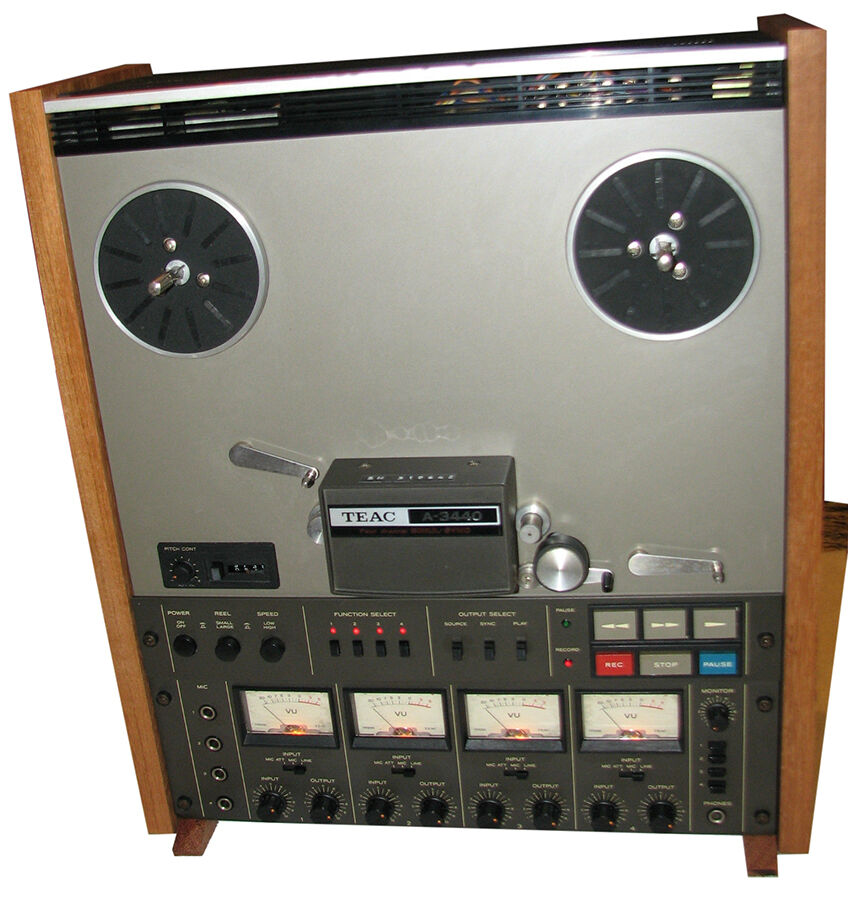 The four-track, three-head TEAC A-3440 makes a fine centrepiece for any new tape recording installation. Drawing from innovations pioneered in the company's Tascam line, the A-3440 is fully capable of simultaneous recording and playback as well as overdubbing. Four separate microphone jacks facilitate multi-channel recording. Dedicated monitor controls let the operator monitor any combination of channels simultaneously, switching between channels at any time. With a reel size selector, the user can quickly switch from 18 cm reels to 26.5 cm reels and back as needed. Dual speeds make it easy for users to set the right choice for any recording situation. At 25 kg, the TEAC is fairly heavy, but light enough to move when necessary.
---
The quarter-track, three-head Sony TC-765 was the final Sony entry into the reel-to-reel market. Two microphone inputs handle recording duties, each feeding two channels in a stereo pair rather than individual channels. Ferrite heads provide a clear signal for clean recording under almost all circumstances. Weighing in at 26.5 kg, it is not particularly portable, but the sound quality makes up for it. The dual-speed mechanism supports up to 26.5 cm reels for extended recording sessions, particularly at the lower 9.5 cm/sec recording speed. It also features closed-loop transport and a servo-controlled motor. A wired remote makes it an excellent choice for anyone who wants to both record and perform by themselves without the need to bring in another party.
---
How to Buy Professional-Grade Reel-to-Reel Tape Recorders on eBay
With the move to digital, the best place to buy a professional-grade reel-to-reel tape recorder is eBay. The site offers a wide range of both recorders and manuals to meet any user's needs. All you have to do is take advantage of eBay's search tools to find the one that meets yours. Whether you are looking for a one- or two-channel mono recorder or a multi-channel setup that does overdubbing, eBay has the recorder for you. All of the top five professional-grade, reel-to-reel recorders produce excellent quality masters; the choice depends on what you want to do with your tape recorder.