Those looking to buy a
projector
know that it is not a simple task. There is a lot of choice on the market and all models represent a unique combination of features. With such diversity, buyers can have difficulty in choosing the right one. Brightness, contrast, image quality, native resolution and lamp life are all important for a projector owner. An ideal unit is one that can work as a presentation projector and double as a
home cinema device
. These five projectors are all top of the line units that perform nicely in all aspects and have some impressive features.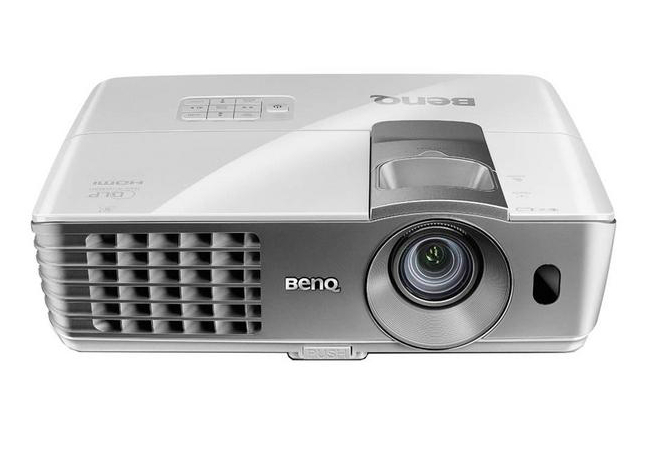 BenQ W1070 is an intelligent home cinema projector.. It has two HDMI inputs for video and gaming sources and does not need more than a video source and a power cable to operate. This BenQ model comes with built-in speakers that allow users to create a complete home cinema without any additional equipment. The W1070 has a SmartEco Mode feature, which adjusts the lamp power and delivers just the right amount of brightness and contrast. This makes the W1070 more eco friendly and it prolongs the life of its lamp. In addition, an EcoBlank Mode turns off the projector if it has no input for over 15 minutes. Those who use a projector on a daily basis should consider a model with the EcoBlank and EcoSmart features.
---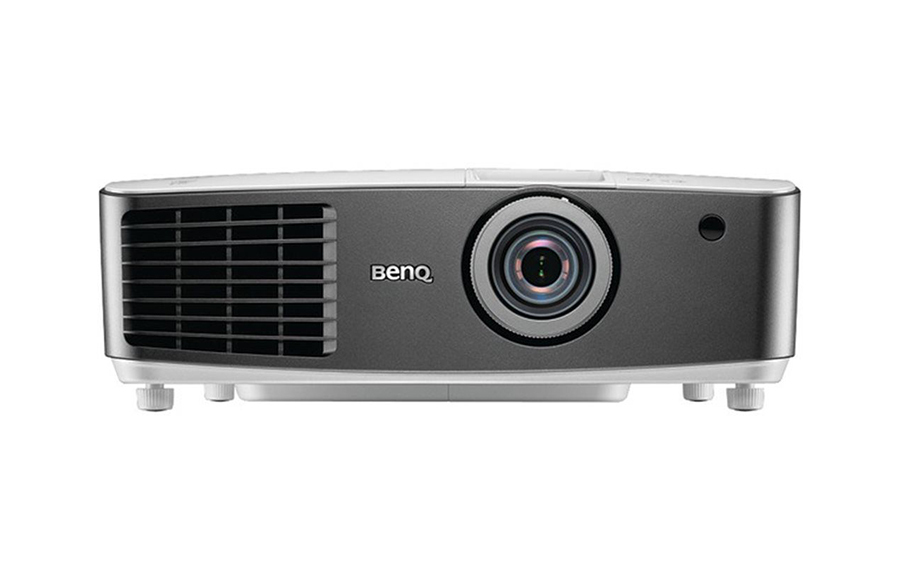 The BenQ W1500 model shares some of the same features as the W1070.. It also comes with built in speakers and eco friendly power-saving features. It has the same 10 000 to one contrast ratio, but it can also produce 2200 lumens, which are 200 more than the W1070. Both models have a native resolution of 1080p and the same 6000 hours lamp life. This model has a small advantage when it comes to the input ports. BenQ has equipped this model with a wireless HDMI port allowing users to install it easily on more remote locations.
---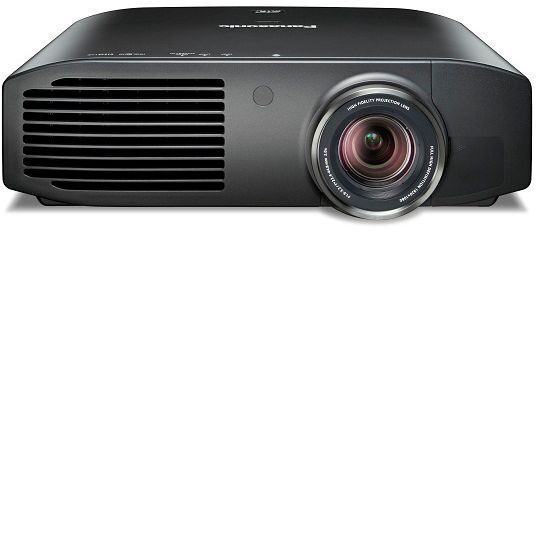 Panasonic PT-AE8000 is a highly capable home cinema projector. It has a high 50 000 to one contrast ratio with an output of 2400 lumens. The PT-AE8000 uses the new 220 W Red Rich Lamp that enables brighter colours and a stunning colour reproduction. It also has Panasonic Pure Contrast Plates, which prevent any light leakage and create a sharp image. The native resolution is 1080p and it has a full-HD-optimised lens with 2x Optical Power Zoom. This device comes with three HDMI ports and two 12V Triggers for home theatre automation. The HDMI terminals can support Deep Colour and x.v. Colour.
---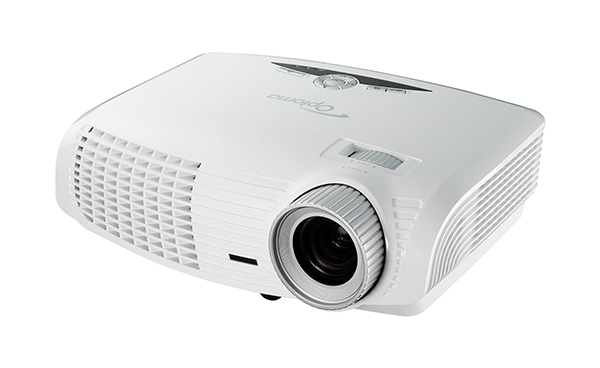 The Optima HD25-LV packs a lot of functionality. The back of the projector has more than a dozen ports, including two HDMI, two Audio In, one Audio Out, a Video port, three VGA ports, and other standard digital I/O. This highly capable device is more than a 3D home theatre projector.. It can find its use in many spheres, and perform well with different digital inputs. The Optima HD25-LV has an output of 3200 lumens and a contrast ratio of 20 000 to one. The surface it can cover is up to 301 inches in screen size without compromising on image quality. Though this device packs a lot of power, it still is green by design. It uses less than one watt in standby mode and has automatic shutdown features. All the components inside are lead-free and there is no polystyrene foam in the packing material.
---
| | |
| --- | --- |
| 5 | Epson PowerLite Home Cinema 8350 |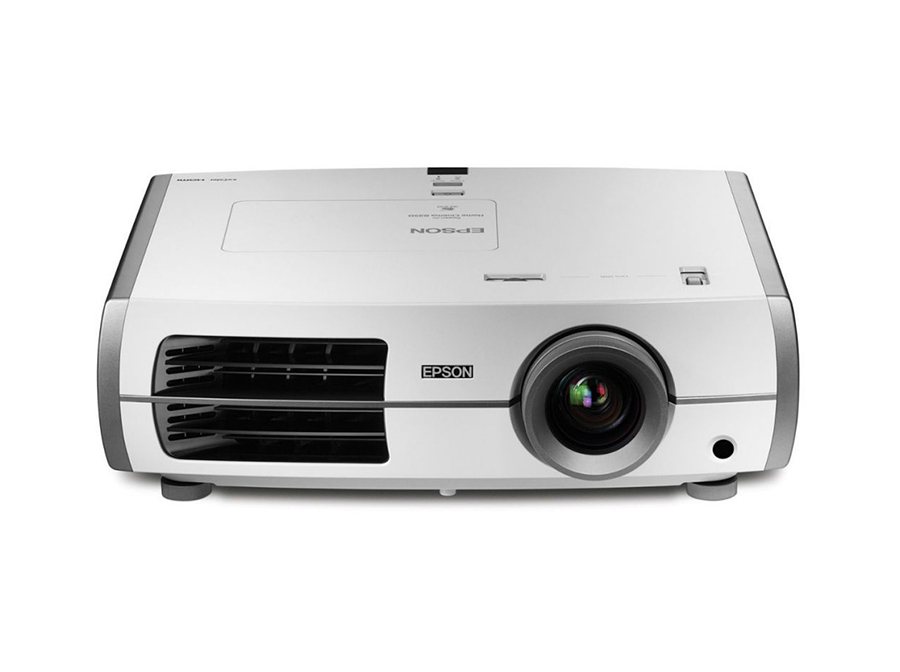 Epson PowerLite Home Cinema 8350 delivers a sharp, crystal clear picture. The C2Fine technology and 3LCD provide rich colours and reliable performance. This projector has a native 16:9 aspect ratio, but is also compatible with the 4:3 video formats thanks to the anamorphic lens and scaler. The D7 chip enables a 1920 x 1080 output resolution for a high-definition 1080p home theatre experience. One of the strong sides of this Epson model is its placement flexibility. This device has a long 2.1 power zoom lens with vertical and horizontal lens shift. With this feature, users can place the projector on one side of the room and skip all formal installation. The picture it delivers from an angle has almost no loss in quality. Epson PowerLite 8350 also has a contrast ratio of 50 000 to one and a brightness of 2000 lumens. This makes it a cheap substitute for a 60 inch flat panel television.
---
How to Buy Projectors on eBay
Buyers can find many projectors on eBay. There are models representing all known brands and several vendors that offer a single brand. Start your search for a projector from any eBay page. If you know the model you desire, simply use its name as a query in the search bar. This generates a short and highly relevant list of results. Those that do not know the exact model can use a more general query like 'projectors'. eBay has several mechanisms in place that help users manage a long list of results. The filters and subcategories can quickly narrow results in a more usable subset. Top-notch projectors are not cheap, so consider the used market as there are often surprisingly good offers when it comes to used projectors.