While most pumps are available from the original manufacturer, anyone who wants to save money can look for a replacement pump or pump replacement kit on eBay. It is a good idea to look for the same model and design as the previous model, or look for an upgrade to that design, to ensure that the new pump works. While there are many types of residential pumps, the most common are heat pumps, shower pumps, and waste pumps. Most kits only include the pump and sometimes, additional seals and piping. An overview of some of the best pump replacement kits can help homeowners make a purchase decision.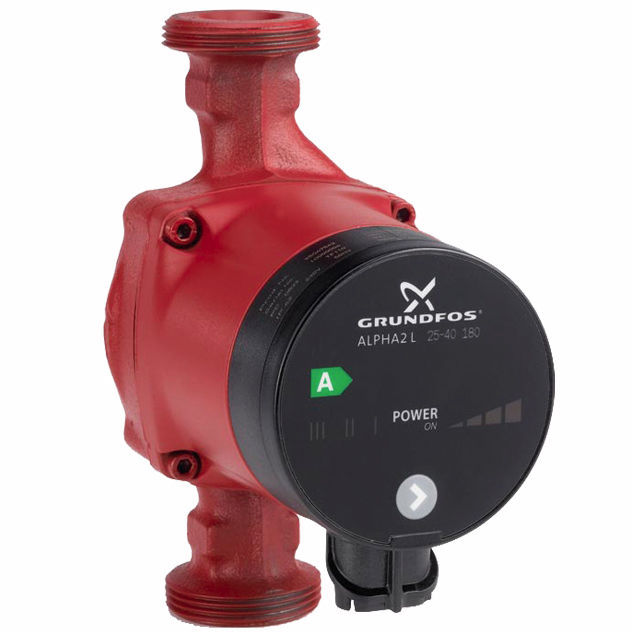 The Grundfos Alpha 2 is a small and easy-to-use pump for one to two pipe systems and perfect for circulating hot water, underfloor heating systems, and even air conditioning. While low-cost, the Alpha 2 offers a great deal of power and flexibility. The plug design makes it easy to install the Alpha 2, while features like an insulated shell and stainless steel housing make the pump great for a range of use including in hot water circulation systems. The Grundfos pump is compact and has a user-friendly digital management interface. Thanks to its auto-adapt feature, the pump automatically updates factory settings to the system requirements. The Alpha 2 is great for home installation and is a very-low energy option for homeowners looking to save money.
---
| | |
| --- | --- |
| 2 | Stuart-Turner Negative 3.00 Monsoon Universal |
A high-end pump replacement kit, the Monsoon Universal features pressure boosting twin pumps for separately but equally pumping hot and cold water in the shower. With a 0.6 litre per minute flow sensitivity, hot and cold water strainers, and complete system pressurisation, the pump offers an improved showering experience to its users. Because it does not require a gravity flow of water, the Stuart pump is an excellent option for homes in need of a water pressure boost. Buyers looking for an upgrade kit can benefit from the Stuart-Turner, although it is a good idea to ask for a professional installation after purchase. Buyers should also consider purchasing a shower flange as part of the kit.
---
The Grundfos Sololift 2 is a waste pump for domestic sanitary use including toilets, showers, and washing machines. Buyers can choose a model from the line based on specific use. The last number of the model code specifies the number of outlets, so for example, the CWC-3 features three outlets while the WC-1 only features a single outlet. The pumps ensure that waste water gets to the sewage drain by pressurising the line enough to push waste over longer distances, making feasible second toilets, dishwashers in another room, or washing machines away from the drain. Buyers should consider the specific type of appliance they require a waste pump for, as each Grundfos pump is for a slightly different use.
---
| | |
| --- | --- |
| 4 | Torrent Centrifugal Shower Pump |
Buyers in search of a mid-range centrifugal shower pump can choose the model from Torrent. The pump offers a high-quality design with twin impellers, strainers, stainless steel braided hoses, brass fittings, and an external transformer for additional safety as part of the kit. With two pressurised outlets, the pump is perfect for shower use, although cold water and hot water do not feature separate pumps. Push fit connectors allow for easy installation, while the low-voltage, isolated power transformer ensures that the pump stays eco-friendly while in use.
---
| | |
| --- | --- |
| 5 | Wilo Stratos Central Heating Pump |
The Wilo Stratos is a high-quality Wilo pump replacement kit. The Stratos is a glandless circulation pump that is compatible with flanged and threadless connections for maximum versatility. The EC motor with automatic power adjustment runs at maximum efficiency due to ECM technology, making the system great for central heating and cooling homes and small business areas. Installation is simple, allowing some homeowners to replace the pump themselves. The Wilo pump is also expandable via a number of retrofittable modules available from the manufacturer.
---
How to Buy Pump Replacement Kits
Buyers looking for a residential pump replacement kit can consider any of a number of different pumps for different purposes. Common pump replacement kits include sanitary pumps, heating pumps, shower pumps, and pressure pumps, and any of these is available affordably on eBay. Buyers can choose to look for deals on pumps, second-hand kits, or a high-end model for improved performance. Buyers who are not familiar with the pump in their home should ask their plumber which option is best for their home in order to ensure a good fit. Finally, it is important to ensure that the pump uses the right size threads and that it has the correct number of inlets and outlets.