Every night, parents put their newborns to sleep hoping that they stay safe and warm all night. They implement recommended practices such a face-up sleep position, which protects against risk factors for sudden infant death syndrome (SIDS). Sleepwear also plays an important role in nighttime safety, as it helps to keep a baby's body temperature at optimal levels. This is particularly important because blankets can easily get tossed over a baby's head and cause the child to suffocate. High quality
sleepwear
keeps a baby warm enough that blankets are no longer necessary. Top pyjama choices also provide extra benefits, such as cotton construction for breathability or scratch mitts to help keep a baby's nails away from his face.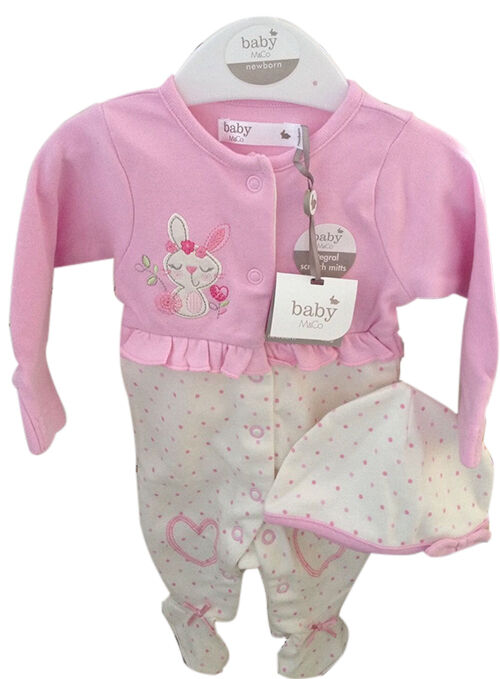 The M&Co.clothing company offers products for women as well as for children, so it understands a mother's needs. Its sleepsets are warm, comfortable, and highly rated, and many come in coordinating sets. These sleepsuit sets most often include a long sleeve as well as a short sleeve piece, which coordinate in design. With these sets, parents can add or remove layers from their child's sleep outfit, thus protecting the child both from chill and from overheating. Many sets feature little extras like a coordinating hat or a feeding bib, which parents can put on for a charming matched look in the morning or during a nighttime feeding. In addition, M&Co. sleepsuits attend to safety with a 100 per cent cotton design and easy-to-use fasteners.
---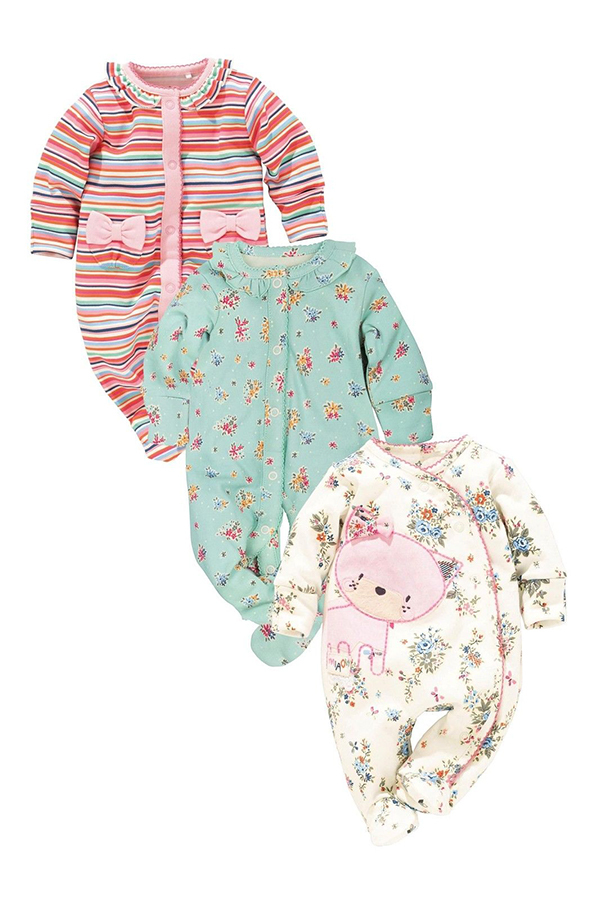 Often available in a three-pack for convenience and color coordination, Next's sleepsuit sets come in a wide variety of girls', boys', and unisex designs. Child friendly prints and bright solid colors add to the aesthetic appeal of these highly rated suits, and the 100 per cent cotton construction makes them comfortable and warm for the baby. Extra features include complete foot coverings and snaps up and down the body for easy dressing. The Next company also offers clothing for older children and adults, which means that the product's many satisfied purchasers can graduate to pajamas and daywear as their child grows.
---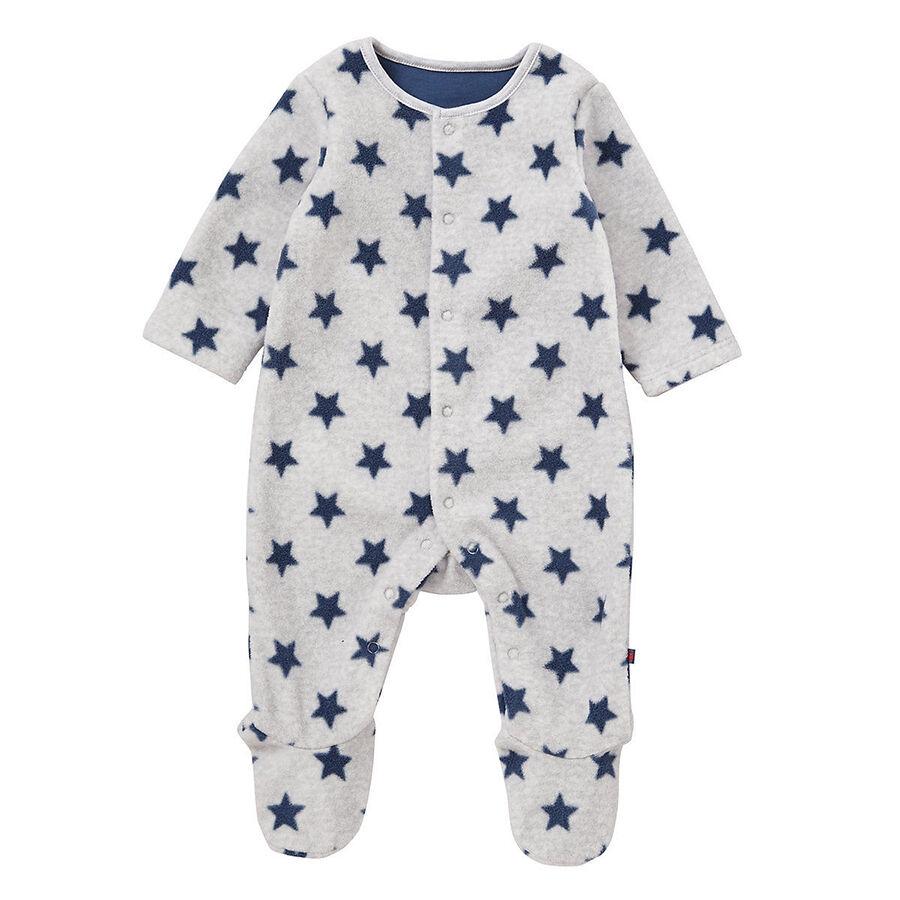 The Mothercare line of sleepsuit sets offers a variety of extra benefits to help a baby stay safe all night long. The basic sleepsuit features long sleeves and foot coverings to keep the child warm all night long. In addition, each newborn sleepsuits comes with attached scratch mitts, as newborns' bodies have not yet learned to keep sharp fingernails away from the face and eyes. Attending to the feet as well, the Mothercare sleepsuit features a toe-safe construction that is thread-free, which keeps the toes safe from stray wraparound strings. The set's safety features continue up the body with nickel-free popping closures, which keep the garment secure on the child's body without irritating his skin. This attention to comfort also comes through in the sleepsuit's all-cotton fabric, which manufacturers have printed with child-friendly, colorful construction. Real user feedback supports the comfort and warmth of this set, as well as its convenience for quick dressing and undressing.
---
| | |
| --- | --- |
| 4 | BabySafe Babywear Sleepsuits |
Available in a variety of styles and colors, BabySafe Babywear's sleepsuit sets offer comfort as well as safety. BabySafe Babywear constructs all of its pyjama products with 100 per cent cotton, which is soft and breathable against a baby's skin. In addition, the BabySafe Babywear sleepsuits attach with nickel-free fasteners, which helps to avoid irritating a newborn's delicate skin. This is particularly important in the first few months, when the baby's immune system is less refined and more prone to reactions such as rashes and irritation. BabySafe also protects a child's skin with non-irritating labels, which provide care information without being scratchy against the body. These care instructions tell parents that the garment is washable under 40 degrees Celsius and safe for the tumble dryer. As is the case with many sleep sets for newborns, this garment is not washable in hot water that may adversely affect its anti-flammability agents.
---
| | |
| --- | --- |
| 5 | Disney Character Sleepsuits |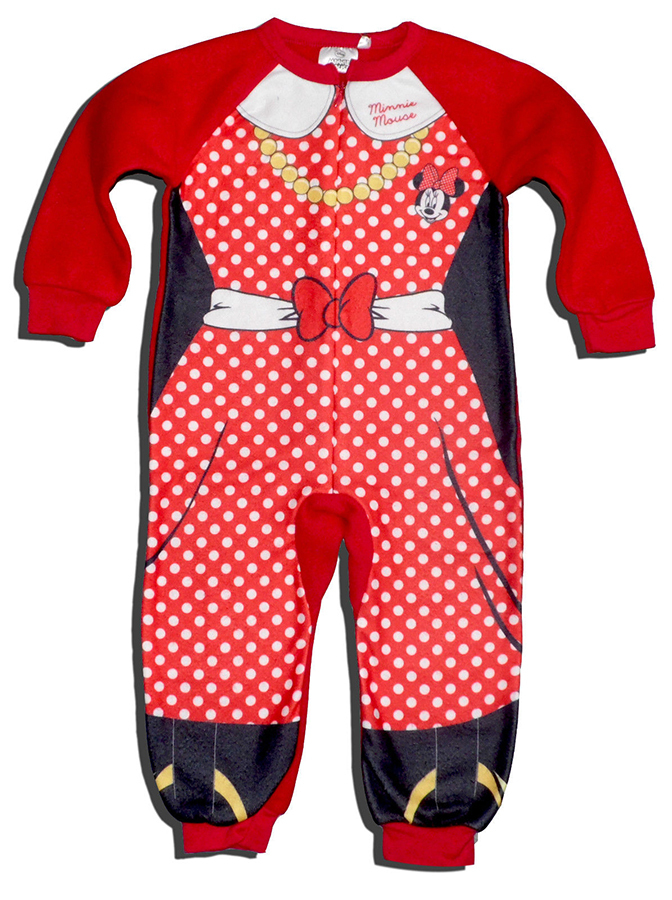 A staple of children's wardrobes for generations, the Disney company offers a broad range of quality newborn pyjama sets, Disney's newborn sleepwear includes both short- and long-sleeved options in traditional and modern characters. Parents and caregivers can choose from warm fleece and velour styles or short-sleeve bodysuits that leave the arms and legs free, as well as a number of sets that include both thicker and lighter styles. Newborn-focused styles feature gentle colors and patterns, with friendly and sweet icons like Minnie Mouse, Winnie the Pooh, and Tigger, or fun and modern designs such as a Buzz Lightyear spacesuit.
---
How to Buy Newborn Pyjama Sets on eBay
Parents of newborns have enough to fill their days without a trip to the store to go pyjama shopping. Fortunately, eBay brings sleepsuits, sleepsuit sets, and accessories to the fingertips of these busy caregivers. Gift-givers can also easily find sweet, warm, and comfortable pyjama sets simply by visiting any eBay page and entering "sleepwear" or "sleepsuit" into the search box. You can find a particular type or brand of sleepwear by entering the qualifying word, such as "babysafe," into the search box. Once you have identified a set that suits your needs, click on the product's name to review product specifications. Be sure to check the item's size and full description before making a purchase.