Every toddler needs nice, comfortable pyjamas, complete with snuggly soft material to keep toasty warm during the winter, and lighter cotton or jersey fabric for the summer. Ideally, little ones should enjoy getting into their pyjamas and ready for bed, so parents can encourage this enjoyment by choosing pyjamas with attractive colours, fun, bold prints, or ones that display their toddler's favourite characters. When buying
pyjamas for toddlers
, parents should consider some of the most popular sets from quality manufacturers so they can obtain high quality pyjamas for their little ones with soft fabric for their delicate skin and a robust construction that lasts.
| | |
| --- | --- |
| 1 | Angry Birds Star Wars Pyjamas |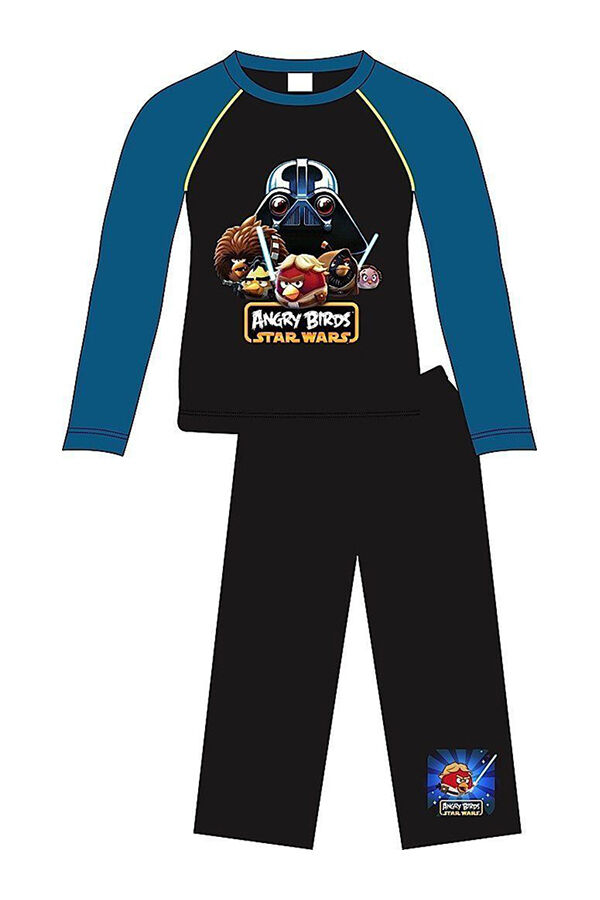 Angry Birds Star Wars pyjamas for toddlers are hugely popular. The fun, funky Angry Birds characters bring a smile to toddlers who enjoy the games and cartoons. These cotton pyjamas are soft, stylish, and robust. They feature a long sleeved t-shirt top emblazoned with a large, amusing Angry Bird and long trouser-style pyjama bottoms with Angry Birds Star Wars characters. Alternatives include Angry Birds Star Wars onesies, short sleeved t-shirt and short pyjama sets,, and bottoms only sets. Made from soft cotton or a fleecy material, these pyjama sets are available for both warm and cold weather.
---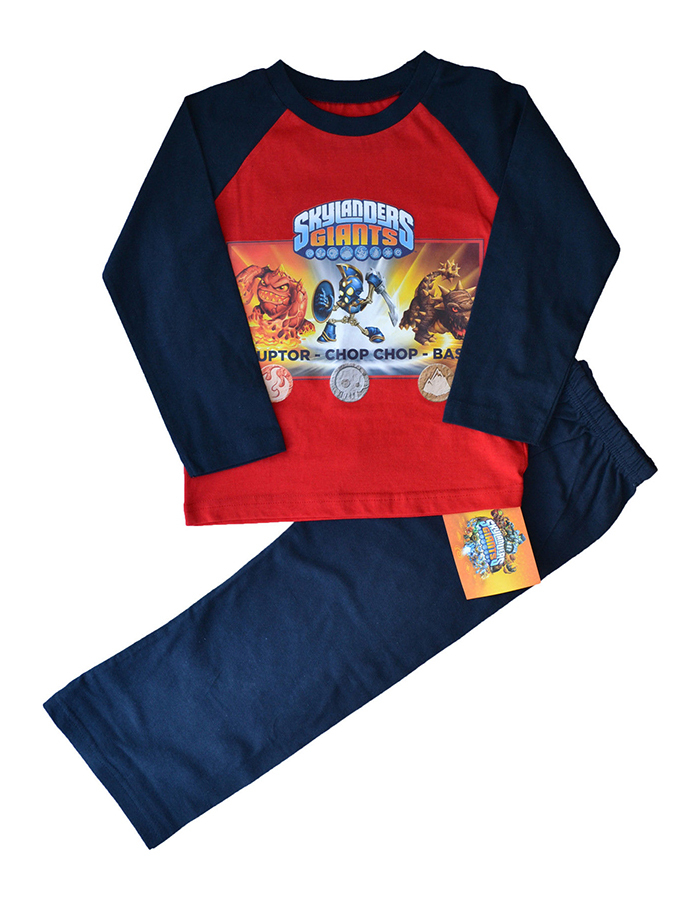 Toddlers, both boys and girls, love all things Skylander. Consumers can encourage their children's enjoyment of the Skylander craze, and further immerse them in the Skylander world with Skylander pyjama sets.. Shoppers can engage their toddler's imagination and help them on their quest to save the world of the Skylanders with bright, attractive cotton Skylander pyjama sets with short sleeves and short bottoms, ideal for those hot summer nights. For colder temperatures, opt for fleece or jersey Skylander onesie or long sleeved, long leg trouser pyjama sets. Choose from a range of Skylander characters, picking the child's favourite, or opt for pyjamas covered in lots of smaller Skylander characters.
---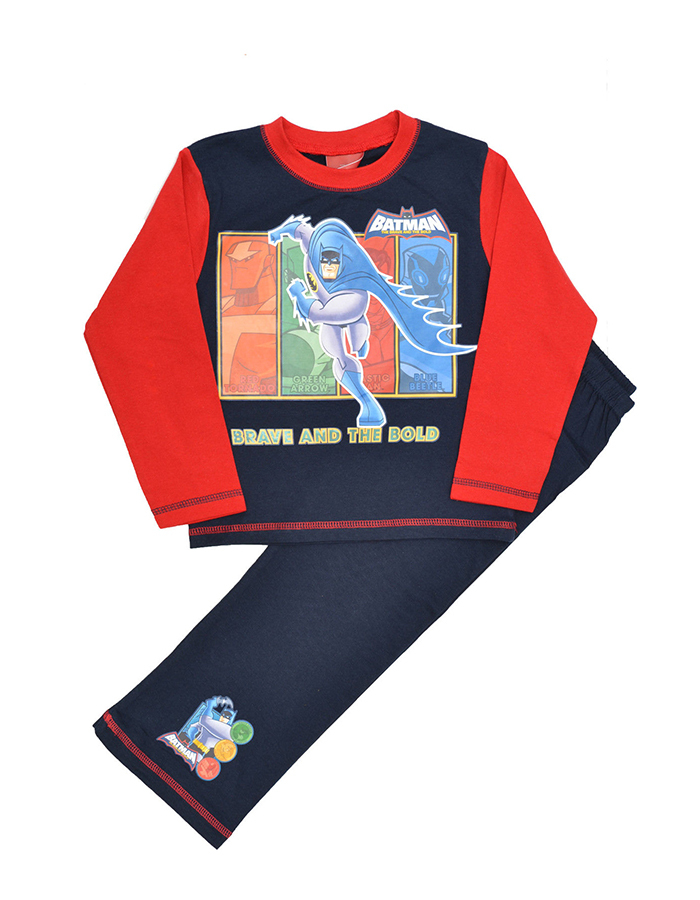 Batman is a children's classic and is still hugely popular today. Parents with fans of the caped crusader can thrill their little ones with a Batman Pyjama set. There are a wide range to choose from, with sets suited to all climates and seasons. For cold, winter months, opt for a batman onesie or a long sleeved, hooded pyjama top with black pyjama bottoms, and make little ones feel just like Batman or Robin with costume-style pyjama sets. Alternatively, opt for classic Batman pyjamas made from soft, cool cotton or snuggly warm jersey fabric, with the Bat Signal emblazoned across the chest. For a splash of colour, choose Robin pyjamas in red and green. To complete a Batman pyjama set, keep little toes warm and safe with a pair of fun Batman slippers. Parents can also opt for Batman-themed bedroom decor, with Batman bed linen, light shades, nightlights, and curtains to complete the bedtime Batman experience.
---
| | |
| --- | --- |
| 4 | Monkey All-in One Pyjamas |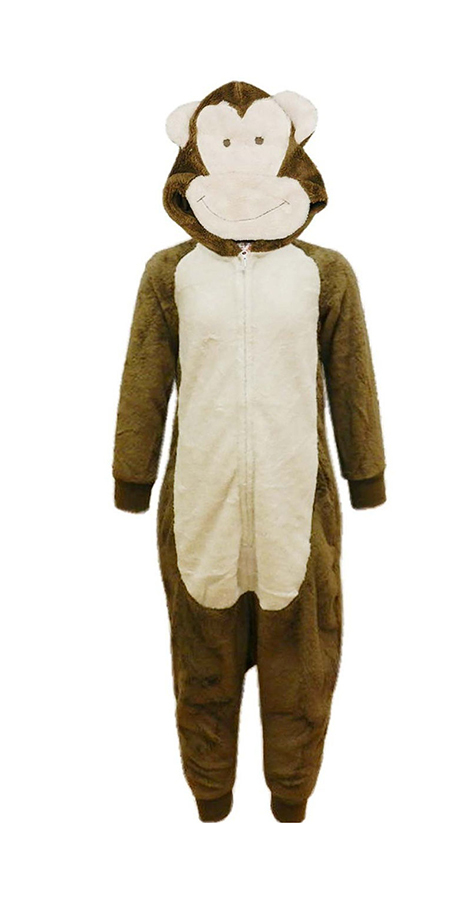 Monkey all-in-one pyjamas are a toddler staple and have been popular for many years. These cute pyjama sets are suited to both boys and girls who love cuddly animals or monkey themed cartoons and games such as Monkey Ball Z, Curious George, or Mr Monkey Man. Consumers can turn their own little monkey into an actual monkey with a hooded, all-in-one monkey pyjama set, made from soft, warm fleece for the winter, complete with a sweet, cheeky monkey face and ears hood. Alternatively, for cooler months opt for cotton monkey pyjama sets featuring cute monkeys playing or causing mischief.
---
| | |
| --- | --- |
| 5 | Sesame Street Elmo Pyjamas |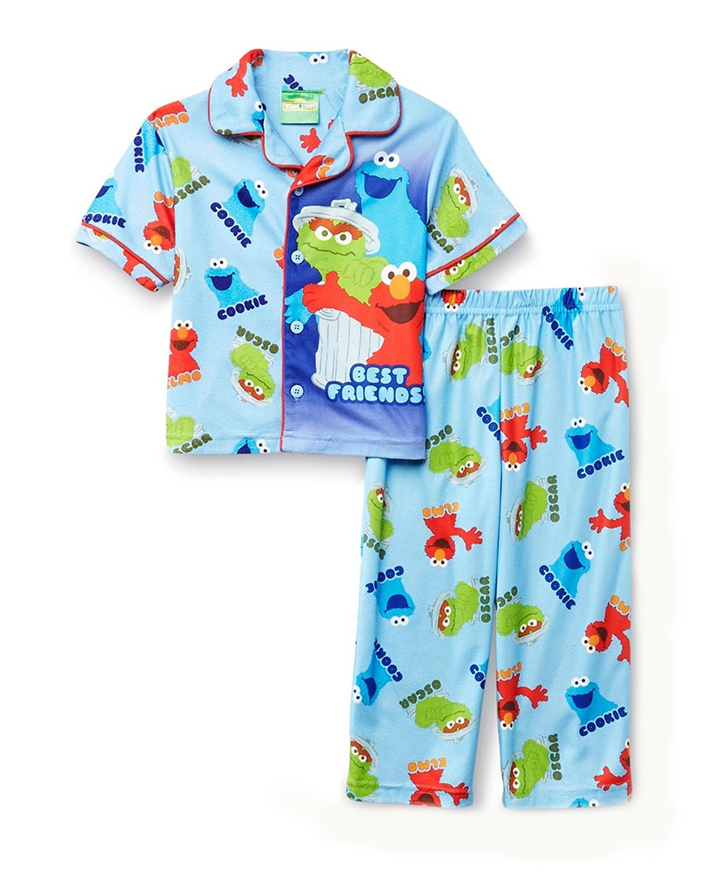 Sesame Street is hugely popular with youngsters across the world. Since the late 1960's, toddlers across the world have been falling in love with loveable characters like Elmo and Big Bird. These characters capture their imagination and help make learning fun. Parents can encourage this engaging experience by purchasing Sesame Street Elmo pyjama sets for their youngsters. From baby Elmo to the traditional Elmo and his adorable red shaggy fur, a range of pyjama sets is available for toddlers, depicting their favourite Sesame Street character performing a variety of activities, from sleeping peacefully to jumping joyously or playing ball. Shoppers can turn their toddler into Elmo with an Elmo onesie pyjama set, complete with ears, eyes, and an unmistakable big orange nose attached to the hood. Consumers can find Elmo pyjamas for both boys and girls in bright, attractive colours.
---
How to Buy Pyjama Sets for Toddlers
Reputable eBay sellers have a huge range of toddler pyjama sets to choose from. A simple search gives you hundreds of matching listings to browse through. To get only the most relevant results and find your child's pyjamas, limit your search to the appropriate size, whether you want new or used pyjamas, or your minimum and maximum price. If you have any questions regarding the pyjamas, delivery method, or something else related to the item, contact the seller before you purchase and ask. Choose pyjamas your children will love, and encourage them to enjoy their bedtime. Opt for their favourite characters from cartoons, games, and books. Make sure you purchase seasonally appropriate pyjamas so the child is cool in summer and warm in winter. Purchase good quality, soft fabrics that are gentle on your little one's skin.