Many individuals and small businesses employ redundant data storage systems such as
RAID storage
to give them the largest storage capacity as well as redundancy to protect their data from a computer crash or similar event. RAID storage systems also improve performance by allowing computers connected to it to read data from multiple drives, which reduces the file processing speed. A
SATA RAID controller card
allows users to see the drives of the RAID system and creates the redundancy the user desires. Prospective buyers of SATA RAID cards should check out some of the most popular cards before making a purchasing decision.
Rosewill's RC-222 SATA RAID controller card installs in either a low-profile PCI slot or a regular PCI slot. The card supports SATA II drives, including optical drives, and offers a transfer rate of 3 Gb per second. Users can connect up to four hard drives with this card, which supports Windows operating systems. The Rosewill SATA RAID card also allows hot-plug swapping, so users do not need to shut down the entire system to swap drives out.
---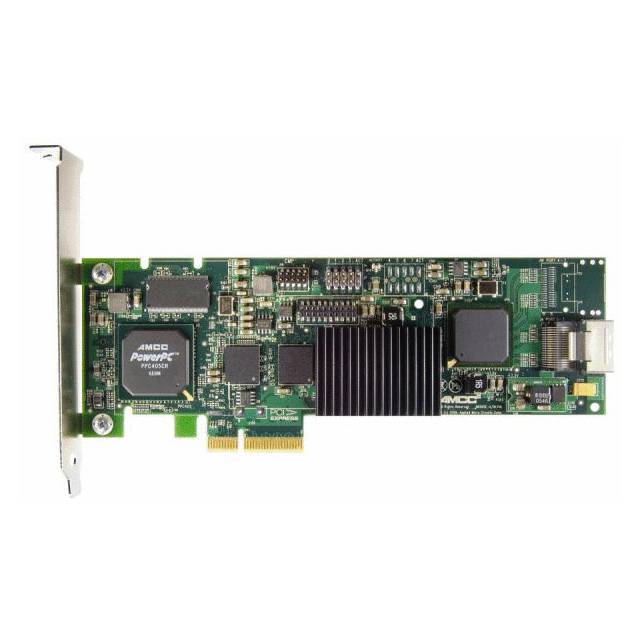 The 9650SE-4LPML SATA RAID card bby 3ware supports both SATA II and SATA I hard drives, and connects up to four drives. The card offers 10 Gb per second throughput and features two brackets so users can install the card in a regular PCI slot or in a low-profile PCI slot. The RAID card automatically rebuilds the RAID array in the event of a failure and is compatible with a wide range of operating systems including many versions of Microsoft Windows and Linux.
---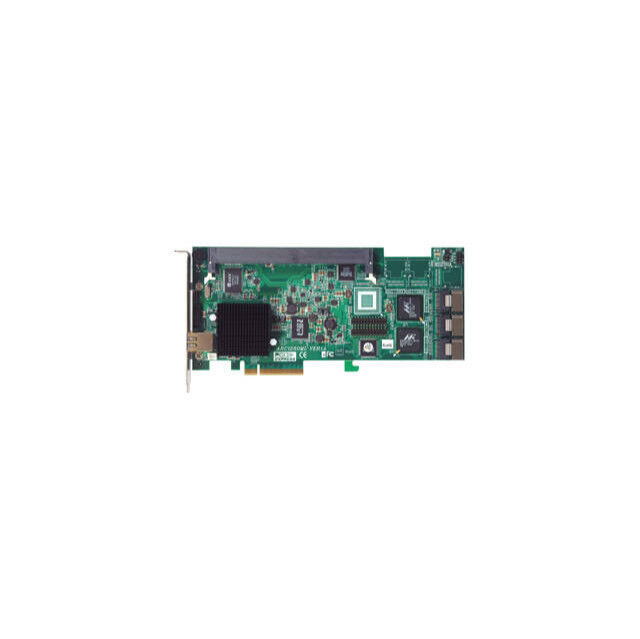 Users who need larger RAID arrays may be interested in the Areca ARC-1231ML-2G SATA RAID card.. Although this RAID card is a bit pricier than other SATA RAID cards, it is capable of supporting 12, 16, or 24 SATA II devices. The card comes with 256MB of cache memory, which users can upgrade to up to 2GB. Areca ARC1231ML features drivers for several Windows operating systems, Linux, Novell Netware, Solaris, and Mac OS X.
---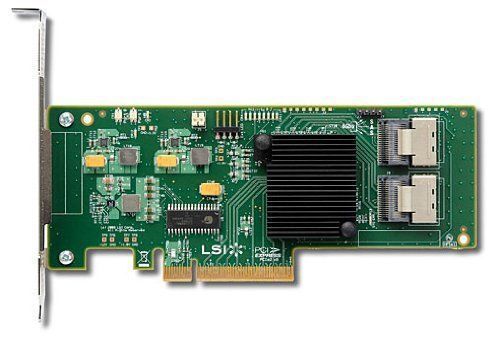 Prospective buyers who are looking for a good-value-for-money SATA RAID card should take a look at the features of the LSI 9211-8i card. The card can support up to 256 non-RAID SATA devices and offers a 6 Gb per second throughput. Though not quite as speedy as other RAID controller cards, the device can support plenty of SATA hard drives. The LSI 9211-8i card supports Linux, Windows, and Solaris operating systems.
---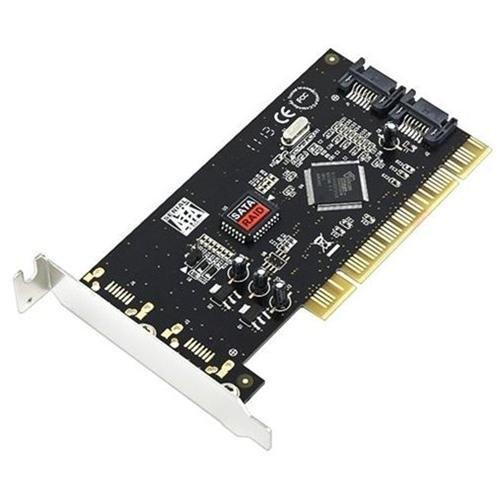 Another inexpensive option, the SYBA SD-LP-SIL2IR SATA RAID card supports up to two internal hard drives. Ideal for individuals who need to replace older failing RAID controller cards, the SYBA card can be used with both RAID and non-RAID devices as well as with devices of varying capacities. The card requires a full-size PCI slot and offers transfer speeds of up to 1.5 Gb per second. The card only works with the Windows family of operating systems.
---
Technical Considerations
When shopping for
SATA RAID controller cards
, prospective buyers should consider the number of hard drives they want to array, transfer speeds, and operating systems. Those who are using compact RAID arrays may also want to shop for low-profile controller cards as a full-size PCI controller card may not fit in their system. Users who want to connect only a few hard drives can opt for one of the less expensive controller cards that can handle at least four drives, while those who need to connect a larger number of drives may want to invest in one of the more expensive cards. Individuals working with larger files, such as graphic files, should also take transfer rates into consideration because inadequate transfer speeds could slow down production. Those working with smaller files need not be concerned with this issue.
How to Buy SATA RAID Cards
eBay offers a wide variety of RAID cards and other computer parts and accessories at great prices. To purchase a
PCI RAID controller card
, visit eBay and type your keywords into the search box on any page of the website. If you know exactly which card you wish to purchase, enter the brand and model information and then filter the results you get by price, condition, and more. If you wish to browse the available listings before deciding on a brand and model, start with a broader search, for example by looking up 'RAID cards'. Read the item description carefully and contact the seller if you have any questions about the product he or she sells.