The
salwar kameez
is traditional dress in Central and Southern Asia. The salwar is a pair of loose, voluminous trousers that taper and tighten around the ankles. The term kameez refers to a long, loose-fitting tunic-style top. These garments are worn by men, women, and children. The salwar kameez two piece outfit is widely available in a variety of styles, suited to everyday wear and special occasions. For formal occasions, there are a range of popular styles and models of salwar kameez that are more vibrant and stylish and often less modest than everyday items. Many formal models have embellishments such as sequins and intricate beadwork or detailed embroidery.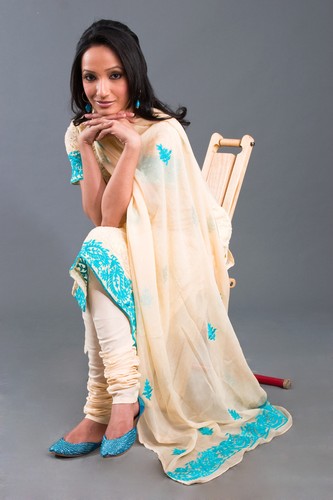 Unlike the salwar kameez worn every day, designer items are usually not as modest and often feature bright colours. Popular with Bollywood stars, designer salwar kameez are great for those who want to look like a celebrity. Both men and women's designer items are likely to feature hand embroidered hold patterns on the front of the Kameez, such as the items Diya Mirza produces. Designer items may also include lace of varying colours, which extends over luxury fabrics like velvet and silk. Those searching for designer salwar kameez items may also want to try Bollywood replica pieces. Items worn by the likes of Genellia d'Souza usually feature a combination of beads, lace, and sequins, making them ideal for parties and events.
---
| | |
| --- | --- |
| 2 | Embroidered Salwar Kameez |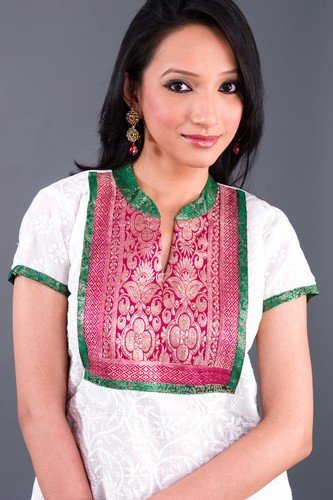 Embroidery on a salwar kameez is usually in one of two places: the border of the kameez's hem, or the neckline of the salwar. In some cases, it is possible to purchase one that features both. The embroidery found on each salwar kameez can vary according to the region it comes from. For example, the embroidery from Rajasthan in India is known as "Banjara", and features delicate suns, flowers, and birds. In contrast, the Zari embroidery of Uttar Pradesh is more glamorous. Aside from choosing these styles according to regions, it is possible to use regions to determine which style is best for an occasion. Some may find that Banjara is better for casual wear, while Zari is good for events. Both Anarkali and Aubergine Empire are great producers of embroidered salwar kameez.
---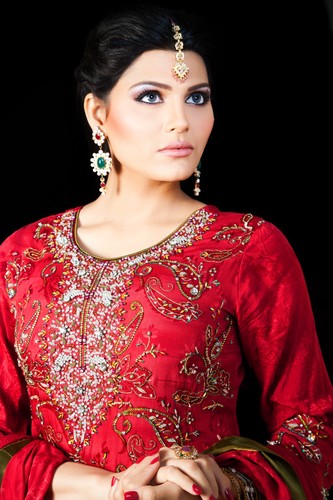 A Beaded salwar kameez is great for wearing to formal occasions. Beads are heavier than fabric, which means it is essential to ensure each salwar kameez is not too heavy to wear comfortably. When purchasing a beaded item, it is sometimes a good idea to buy additional beads as a replacement, just in case any come loose. Buying a Pakistani salwar kameez featuring beading usually means purchasing an item with intricate patterns and rich designs. Both Indian and Pakistani salwar kameezes featuring beads are bold and glamorous, making them great for formal events.
---
| | |
| --- | --- |
| 4 | Luxury Fabric Salwar Kameez |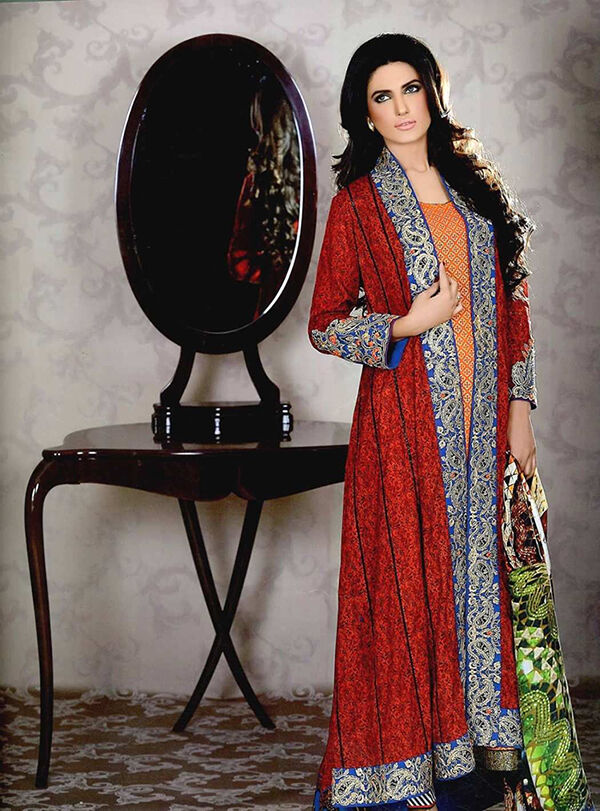 A luxury fabric salwar kameez does not feature the plain cotton used for casual items. For luxury items that are budget yet beautiful, chiffon is a great fabric. A chiffon salwar kameez provides all the delicacy and beauty of a silk item, without the higher prices. Chiffon is also light, which makes it ideal for wearing abroad as well as in the UK. For ultimate luxury, wearing silk is the way forward. Silk is soft and well-ventilated, but as a material that is slightly rarer than chiffon, it comes with an air of prestige. Men and women favour silk for parties and weddings, where dressing up is essential. One foolproof luxury salwar kameez design is Georgette, which uses luxury fabrics alongside delicate beading. Wearing a Georgette with a duppatta is an effective way to look glamorous, with minimal effort.
---
| | |
| --- | --- |
| 5 | Embellished Salwar Kameez |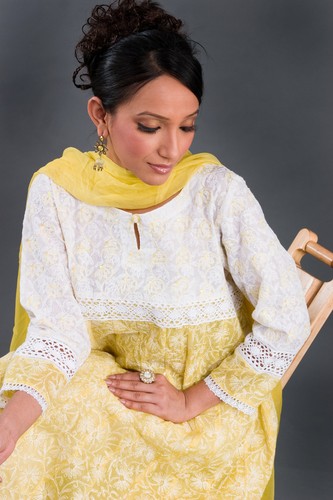 An embellished salwar kameez can act as a luxury item for big events like weddings, or as a staple piece for parties. Generally, the bigger the event is, the more elaborate the embellishments on the salwar kameez are. Using heavy embroidery and stone embellishments, salwar kameez designers create looks that are more glamorous than any other type of outfit. Based on the Anarkali outfits of the Mungal Era, heavily embellished pieces may flow out at the waist and reach down to the ankles. Choosing a salwar kameez with a variety of colours in the embellishments is a great way to stand out. For extra glam, women can also opt for lace around the hem, or rich gold fabrics. While such items are glamorous by nature, they are not always expensive. Opting for chiffon or organza is a good way to reduce the cost.
---
How to Buy Salwar Kameez on eBay
Find salwar kameez for formal occasions on eBay with ease. Simply search from the search bars on any eBay page and browse through the results. For the most relevant results, use the search filters, or enter more specific information in your search. Check the feedback of the seller to ensure you receive a top quality formal salwar kameez and have a smooth, straightforward transaction experience. When choosing a formal salwar kameez, consider purchasing a complete outfit or, for a little more choice and personalisation, consider purchasing the two individual garments separately to achieve your ideal look.