With the wide range of high-definition, flat screen Samsung televisions on the market, consumers are continually looking for new, reliable ways to hang their televisions on the wall without having to worry about sacrificing viewing quality. Fortunately, with a quality wall bracket for Samsung televisions, consumers can mount their televisions easily. Whether consumers want a TV wall bracket for home or business, there are a couple of things about wall brackets that they should know in order to ensure a quality purchase. By considering some of the top
Samsung TV wall brackets
on the market, consumers can confidently purchase their next TV wall bracket.
| | |
| --- | --- |
| 1 | Invision Cantilever Tilt Wall Bracket |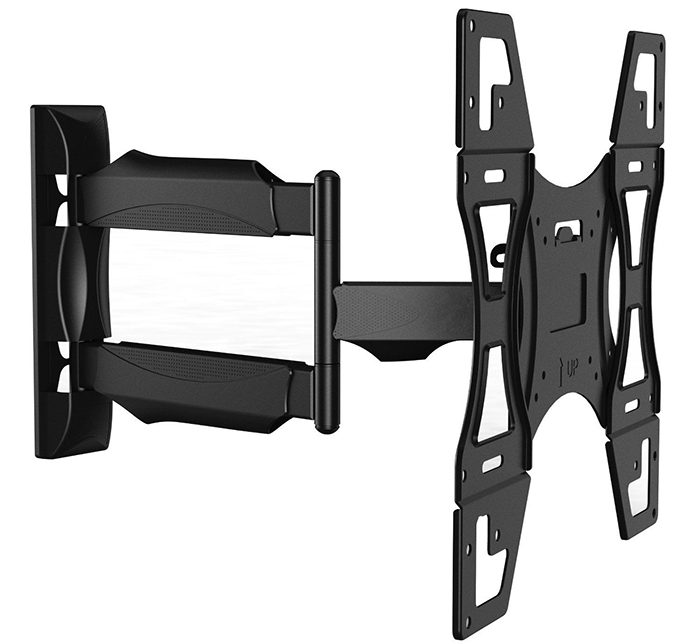 As one of the most reliable, durable, and versatile wall brackets on the market, the Invision Cantilever Tilt Wall Bracket supports a range of Samsung LED, LCD, and plasma televisions ranging in size from 66 cm to 140 cm. Although this is quite an impressive range, the Invision Cantilever holds all of these television models only 49.8 mm away from the wall. This wall bracket also features a mobile, cantilever arm that extends to over 500 mm outwards while also allowing the television to tilt in all directions. The user can move the television easily by utilising the one-touch, hinge mechanism on the cantilever arm. As long as consumers have a Samsung television with VESA mounting holes smaller than 400 mm by 400 mm, the durable design of the Invision Cantilever ensures a strong hold that does not bend or wear over time.
---
| | |
| --- | --- |
| 2 | Samsung WMN350M TV Wall Mount and Bracket |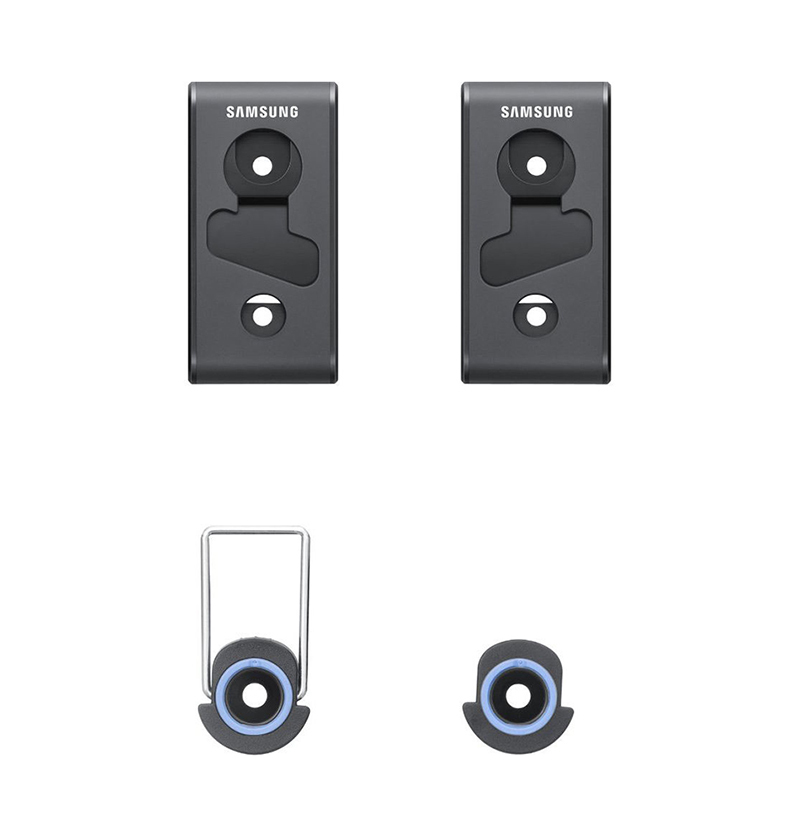 Allowing consumers to hang their Samsung television on the wall in just a few simple steps that require few tools, the Samsung WMN350M TV Wall Mount and Bracket kit caters exactly to the styles and designs of many Samsung televisions. Furthermore, this wall mount stays completely out of sight, as it does not feature any large, bulky bars that sometimes compromise a room's interior design. Featuring a VESA standard up to 400 mm by 400 mm, and holding up to 50 kg, the Samsung WMN350M ensures a secure hold for Samsung Slim LED televisions ranging from 81cm to 165 cm. This wall mount also allows users to quickly adjust their television to provide optimal viewing angles, and since it holds the television between 17 mm and 40 mm from the wall, there is plenty of room for cables.
---
| | |
| --- | --- |
| 3 | Samsung WMN3000CX Ultra Slim Depth Wall Mount |
---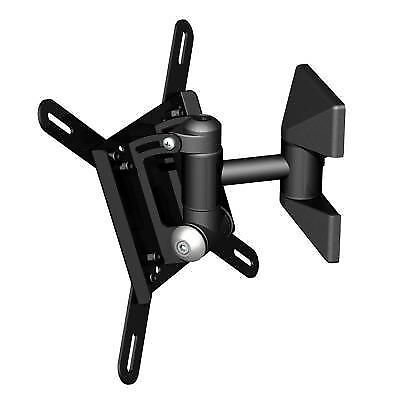 Combining a sturdy design that does not sag over time and a functional mounting mechanism for accessibility, the Mountech AJL33B Mounting Kit for LCD TV provides consumers with all of the basics that they need to place a television on a wall. This bracket holds smaller Samsung televisions sized from 35 cm to 66 cm, and works wonderfully in bedrooms, bathrooms, or other places where users want a smaller television. Additionally, the Mountech AJL33B can swivel and tilt, making it easy to find the right viewing angle relative to the mounting. It also features an interface that can support Samsung televisions with a VESA standard up to 200 mm by 200 mm.
---
| | |
| --- | --- |
| 5 | Samsung WMN3000BX Ultra Slim TV Wall Bracket |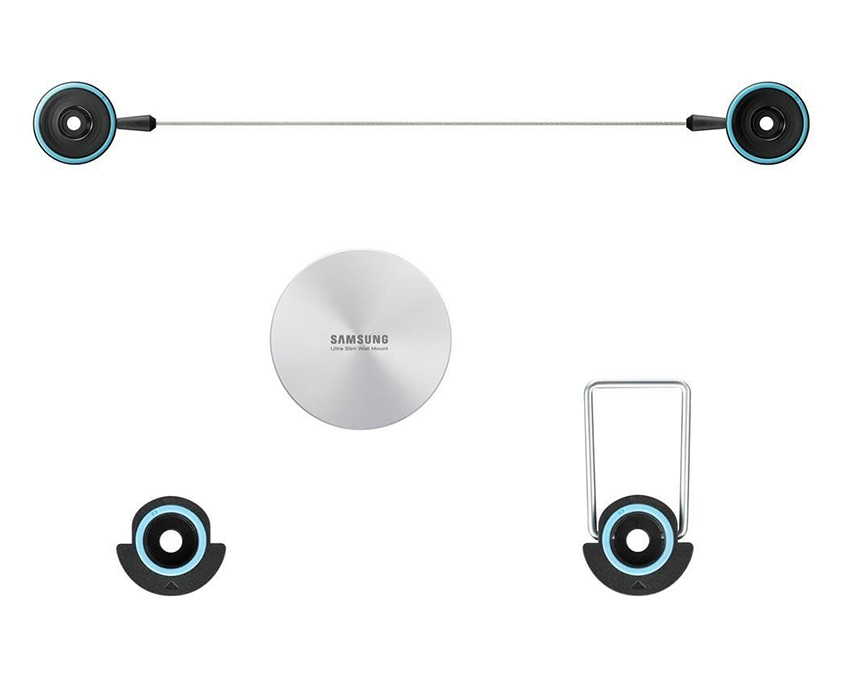 Although the design of the television plays a big role in terms of interior design, having a stylish wall bracket, such as the Samsung WMN3000BX Ultra Slim TV Wall Bracket, provides a room with a subtle elegance that is hard to achieve with bulkier, heavy wall brackets. The Samsung WMN3000BX holds the television about 20 mm from the wall while giving it an innovative, picture-frame design. Additionally, this wall bracket only takes one person about 20 minutes to set up. Samsung produced this wall bracket specifically with Samsung televisions in mind, so consumers can safely hang a 50 kg television on the bracket's two specially made rings without fear of it coming loose.
---
How to Buy Samsung TV Wall Brackets on eBay
A quality
Samsung TV wall bracket
allows you to hang your television almost wherever you want without sacrificing style, viewing angle, or the condition of your walls. Fortunately, you only need to browse through
eBay
listings to discover a wide assortment of Samsung TV wall brackets at affordable prices. To search effectively, simply enter keywords into eBay's search bar that are specifically relevant to the products that you want. You can also filter your results based in terms of price, condition of the product, and even location of the seller by utilising eBay's advanced search features.