Samsung manufactures a full line of consumer electronic devices, including
smartphones
,
printers
,
cameras
,
computer monitors
, and televisions. Samsung televisions come in various sizes and styles, both of which are factors that a potential buyer should decide upon before purchasing either a new or used television set. Samsung televisions are available in screen sizes as small as 19 inches and run larger than 65 inches. The screen types available from Samsung are organic light-emitting diode (OLED), light-emitting diode (LED), plasma, and liquid-crystal display (LCD). A look at the top five Samsung big-screen TVs can help make the buying decision easier.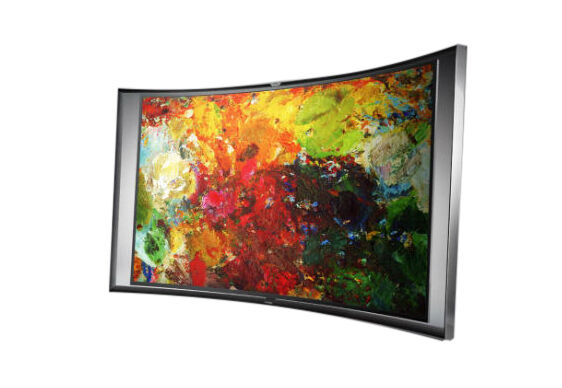 Consumers with deep pockets may want to consider buying the Samsung KN55S9CAFXZA 555-inch Class S9C Series OLED TV. Although the price tag is high, the TV has practically everything that a home consumer wants from a large-screen TV. The Samsung KN55S9CAFXZA comes packed with OLED panels featuring thousands of organic LED pixels and the One Connect box that allows all cable connections to join as a single cable, so users can keep everything organised. The multi-view feature allows two people to watch simultaneously different programmes, in a full HD screen and with stereo surround. The Samsung Eco Sensor detects the ambient light in the room and adjusts the brightness automatically for an optimal viewing experience in any light conditions.
---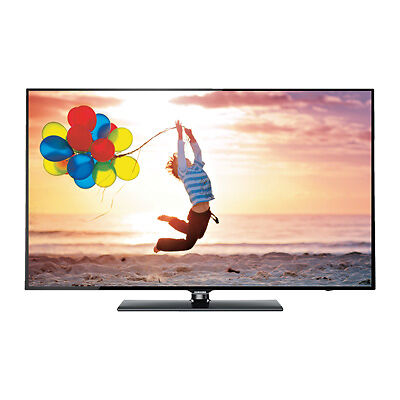 Consumers who are searching for a big-screen LED TV should consider looking at the Samsung UN50EH6000,, which is a 50-inch Class LED 6000 Series TV. Although it is a big-screen TV, the UN50EH6000 costs less than most other high-quality TVs in the 50-inch size range, which is an appealing quality to those on a budget. As an LED TV, it offers top colour accuracy and bright-room picture. The UN50EH6000's think screen frame counterbalances the thick cabinet it comes with. However, the TV only has a pair of HDMI inputs, so it does not easily connect to the Internet or other set-top boxes. However, the TV's lower cost offsets any issues the device has.
---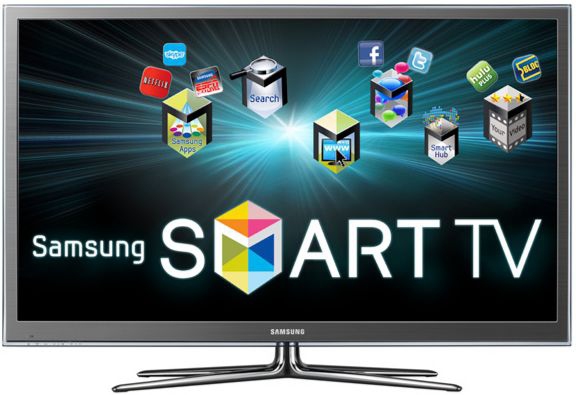 The Samsung PN64D8000 64-inch Class Plasma 8000 Series Smart TV is one of the largest plasma big-screen TVs that Samsung offers. The TV has both 2D and 3D modes that users can view in full high-definition 1080p. This Samsung TV offers viewers extremely realistic colour accuracy, with black colours that are deep and true. As a smart TV, the Samsung PN64D8000 has built-in Wi-Fi accessibility, along with a Bluetooth-capable QWERTY remote control. The drawbacks of the Samsung PN64D8000 include some minor motion jitter issues.
---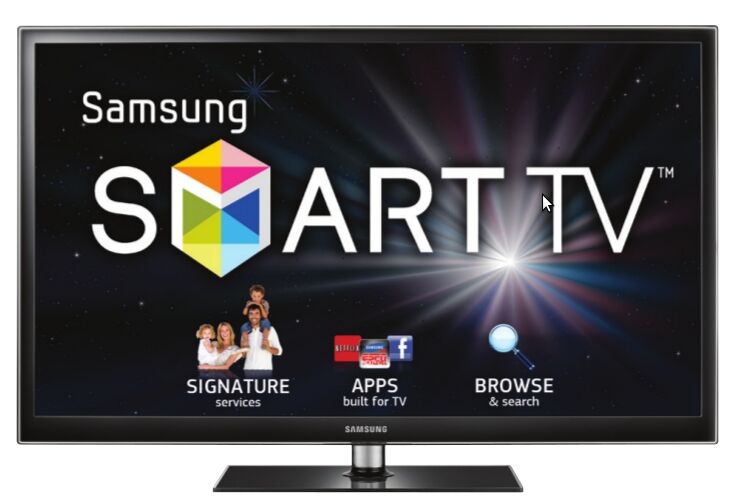 Plasma TV buyers who may have been put off by the Samsung UN50EH6000 not being Internet capable should consider the Samsung PN51E550 51-inch Class Plasma 550 Series TV instead. Owners praise this plasma TV's colour representation, although it does lack Samsung's All-Black Pure Filter, so the contrasts are not as good as on similar models. The Samsung PN51E550's strong points are the value it delivers for the price. As a smart TV-capable plasma model, the Samsung PN51E550 also offers full 1080p resolution and 2D and 3D viewing options, which appeal most buyers.
---
For people looking to watch major sporting events or blockbuster movies on a large screen from the comfort of their own home, the Samsung PS51F5500 51-inch Class Plasma 8500 Series Smart TV has much to offer. The PS51F5500 is the top choice of many consumers for its high-quality smart TV content and sharp picture when people watch TV in a dark room. As a smart TV, it easily connects to the Internet through both wired and wireless connections such as Apple TV & Google Chromecast. The high-quality plasma screen delivers a depth of colour that appears as vivid and life-like. The PS51F5500 is capable of working in both 2D and 3D modes. The main drawback, however, is its limited ability to display a sharp picture in a brightly lit room.
---
How to Buy the Top 5 Samsung Televisions
You can get a new, used, or refurbished Samsung television from any of the sellers on eBay located in the UK and around the world. Visit eBay and look for a TV by entering keyword phrases, such as '
LED TV
' or ' Samsung smart TV', in the search bar you can find on every eBay page. Once you find a new or used Samsung TV that meets your criteria, read the product description before buying. When searching, be sure to check the sellers' feedback rating and see if they are offering any shipping discounts or even offer local pick-up.