Sandals
are a popular choice of footwear for children of all ages. They keep the feet cool and comfortable during the hot summer months. Several types and styles of sandals exist and some work better for certain activities than others. Additionally, some are more comfortable than others depending on the activity. When purchasing sandals for children, shoppers should consider the top styles and determine which one best suits the child's feet as well as the activities the child participates in. Whether shopping for an inexpensive pair of flip-flops or heavy-duty athletic sandals, shoppers can find all sizes and styles on eBay.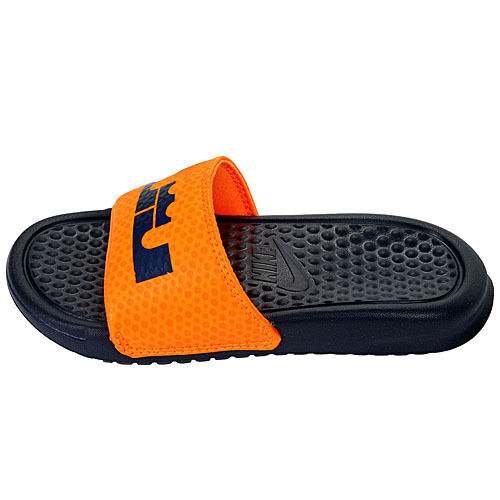 Slide sandals are the most convenient type of sandals for children. They are easy to put on and comfortable for all foot types. Slide sandals have open toes and open backs. They have a wide strap over the top of the foot that holds the sandal in place. A variety of materials, including cloth, elastic, and synthetic rubber materials make up the strap. The inner part of the sandal provides cushion for comfort and to prevent slipping. For small children, some designs have a narrow elastic band that goes around the back of the foot to prevent the child from kicking it off or losing it. Adidas slide sandals are among the most popular. They come in a variety of colours and many styles have a velcro band on top to provide a more comfortable fit.
---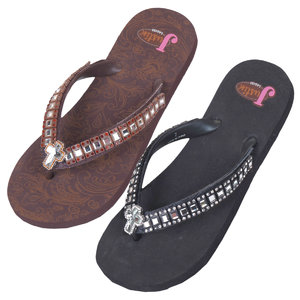 Although flip-flops have no back and slide onto the foot, they are not slide sandals. These sandals differ because they have a Y-shaped strap that goes between the first and second toes on the foot. Flip-flops come in a wide variety of styles, but most are not as durable as other types of sandals. Instead, these sandals consist of thin plastic and other synthetic materials. However, this style is also very affordable, so parents can purchase several pairs to use for different purposes or to coordinate with multiple outfits. Shoppers looking for higher quality flip-flips can find leather and canvas styles that put up with a lot of wear and tear. Some styles for small children have a strap that goes behind the foot to hold it firmly in place. Popular brands for flip-flops include Rainbow and Havaianas.
---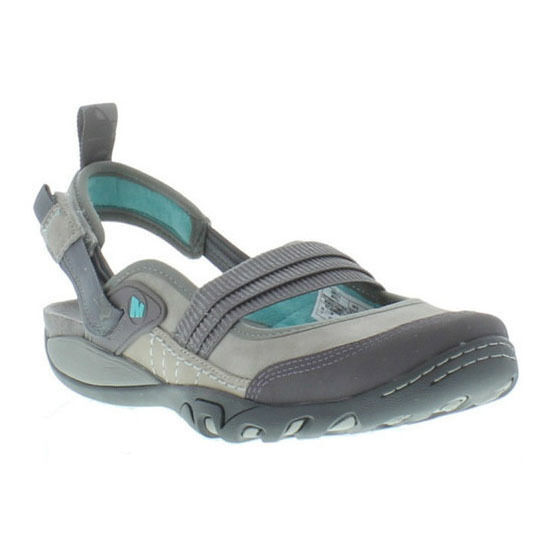 Athletic sandals, also known as hiking or sports sandals, are durable sandals designed for long-term wear in casual settings. They work for everyday use as well as for sports, walking, and other physical activities. They provide more coverage to the foot than the other styles, but still have open toes. This allows for maximum ventilation when temperatures are hot. Athletic sandals typically have straps across the top of the foot as well as the ankles to hold them in place. The materials composition of the straps as well as their thicknesses varies depending on the brand and style. Two popular brands of athletic sandals are Teva and Chaco.
---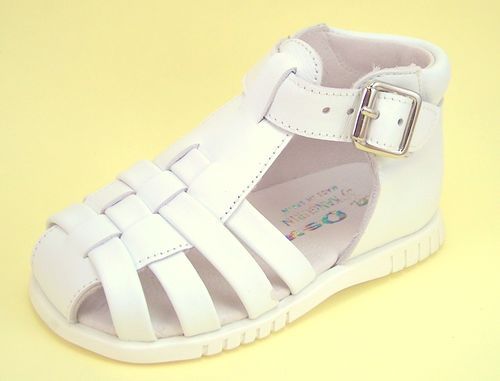 Euro sandals offer maximum comfort and consist of a a variety of materials from leather to synthetic. These sandals have cushioned and durable soles to provide comfort and protection while walking. Unlike the other sandals mentioned, Euro sandals may cover the toes as well. These sandals are available in several styles including slip-on, clogs, gladiator, and T-strap. These styles also work for most every occasion. Stride Rite and Birkenstock are two brands that produce many popular Euro sandals.
---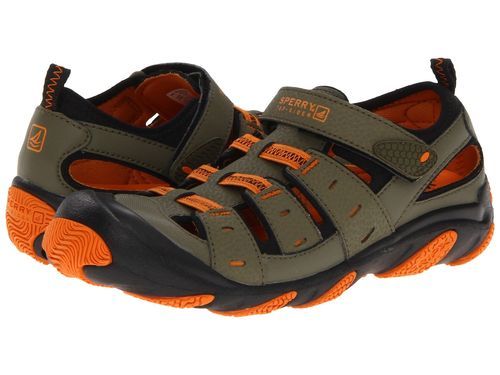 Water sandals are much like athletic sandals, but they are for use in water activities. These lightweight shoes dry quickly to keep the feet comfortable. In particular, these work best for water activities such as canoeing, kayaking, or hiking along a river or stream. They have thick soles, much like sneakers, and provide coverage for the toes. This keeps the feet from slipping on slick surfaces and protects them from getting cut on rocks, shells, and other debris. Because of the durability and versatility of these sandals, children can wear them for regular day-to-day activities as well. KEEN is a major manufacturer of water sandals for the entire family.
---
How to Buy Children's Sandals on eBay
eBay offers a large selection of children's sandals in both new and used condition. Browse the large inventory of children's footwear to see what is available, or perform a search to look for a specific type or style. Narrow the listings by choosing options such as brand, size, or colour to find what you need. For low prices, look for sandals in used condition or sellers that offer free postage and packaging. Be sure to read the item description and view photos to make sure that the sandals match the style and colour you are looking for. Sandals are a popular choice of footwear for people of all ages. Children's sandals come in a variety of types and styles to match their comfort levels as well as the activities they participate in. By learning about each type of sandal, shoppers can find the one that best suits the child.