Television
aerial
s need replacing when they wear out or fail to receive the right frequencies.
Wideband rooftop aerials
are a great choice, but many people do not have the choice of a rooftop aerial because they live in a rented flat. An indoor aerial may be a solution in this case. While most people do not have to get a new aerial to receive digital Freeview transmissions, buying a new aerial is something many consumers eventually have to do. At that point, learning about a few of the best aerials for different situations is a good starting point. Signal aerials are available in hardware stores as well as online through sites like eBay.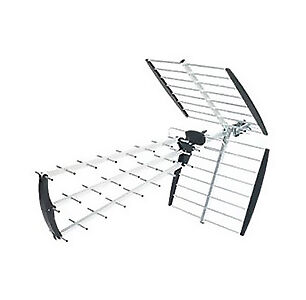 The Labgear LAB450W is an outdoor wideband aerial that receives digital Freeview transmissions and regular analogue signals. This rooftop aerial is perfect for areas where there is a poor signal with a forward gain of 16.5 dB. As with other high-gain aerials, this aerial may pick up interference in areas with a strong signal, so it is best for use in fringe areas. Easy installation and a folding design are other perks of this aerial. Being 1.25 metre long, it is strong enough to receive all the Freeview channels and UHF ones as well. The Labgear LAB450W has the Confederation of Aerial Industries seal of approval.
---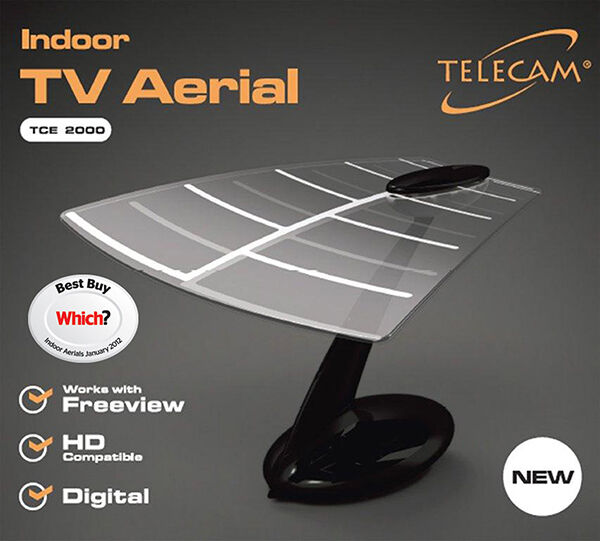 The Telecam TCE2000 is an indoor aerial with an attractive and functional design. The caveat with any indoor aerial is that there first has to be a signal inside the house before an aerial can pick it up. However, when there is a signal inside the house, an indoor aerial is a good way to get Freeview channels without needing to set up a rooftop aerial. The wing is adjustable horizontally and vertically to get the signal, wherever it may be, and translucent plastic encases and protects the aerial's elements. Like any non-amplified indoor aerial, this one is for use only in areas with a medium to strong signal.
---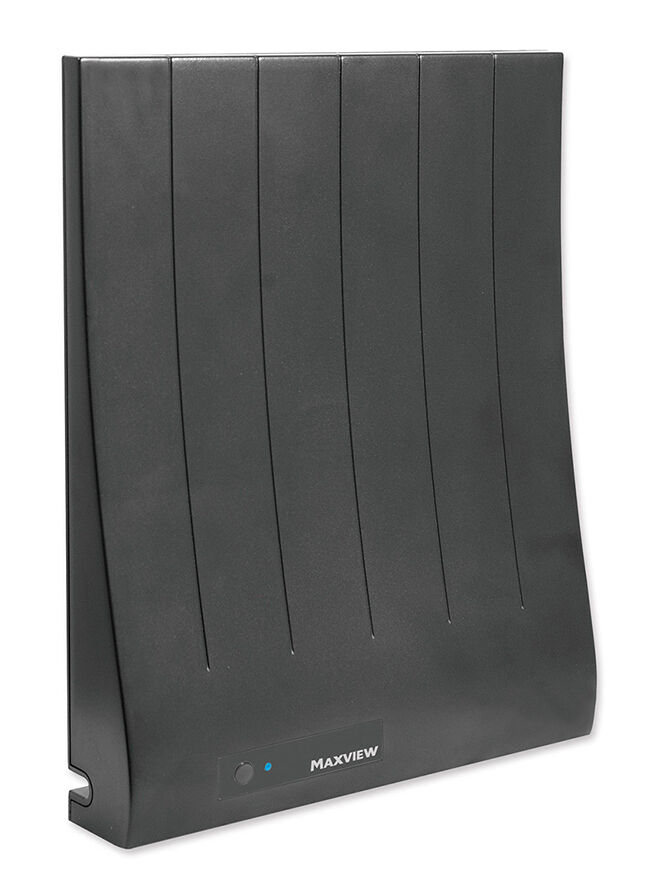 The Maxview C3006 is an indoor aerial that includes a signal booster for poor-reception areas. While this aerial has the same limitations as other indoor aerials, the signal booster and affordable price make it a viable option for those who might not have other choices. It receives all digital and analogue channels including FM/DAB radio channels. The neat minimalistic design means this aerial bears no resemblance to the grid of wires that one usually thinks of as an aerial. Wall mounting is possible if necessary but the aerial also stands on its own base. The Maxview C3006 is a good option for anyone living in a flat as long as the user keeps in mind the limitations of indoor aerials.
---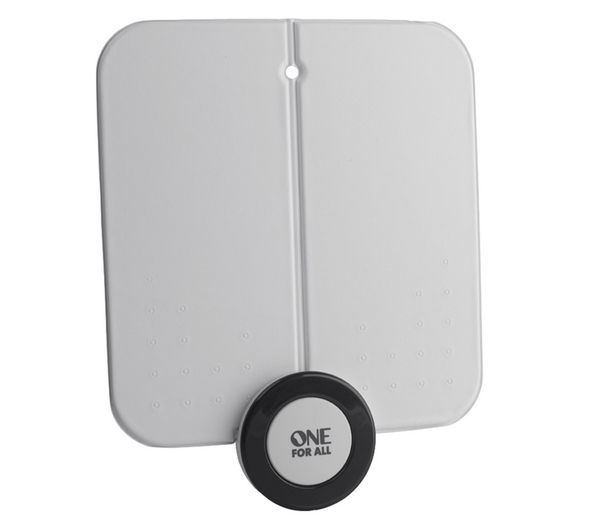 The One For All SV9215 is an amplified indoor aerial that looks like a small white panel. It is not a freestanding or set-top aerial; instead, it is for walls or windows. The unobtrusive design makes it easy to hide behind furniture. It requires mains power, unlike the Maxview indoor aerial. It is ideal for areas with medium to strong signals, when a rooftop aerial is impossible for whatever reason. The manufacturer recommends using this aerial when the transmitter is within 25 km. The SV9215 blocks interference from 3G and 4G mobile phone signals and gets omnidirectional reception of DVB-T television and DAB radio signals.
---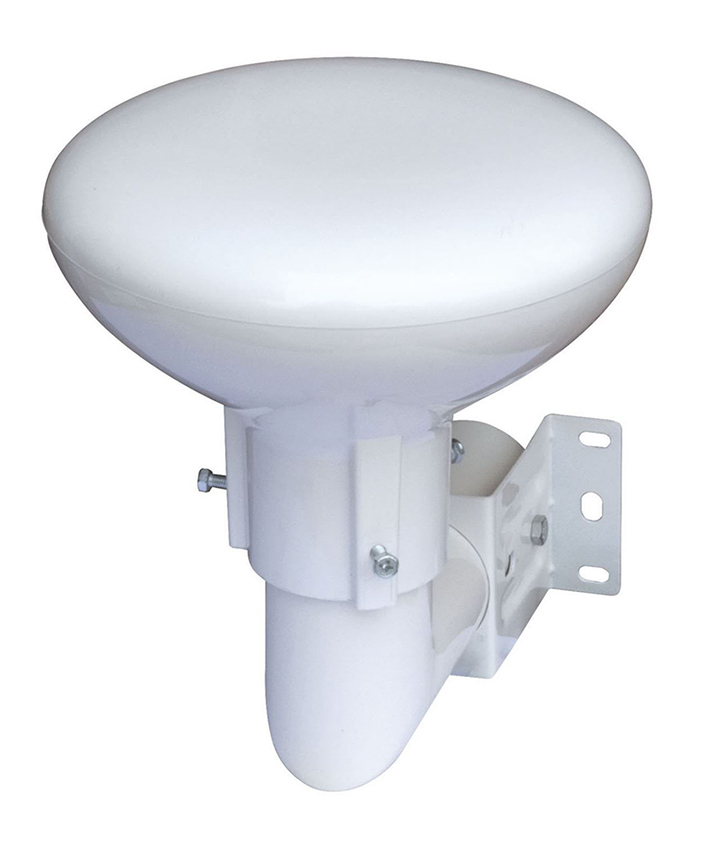 The SLX Digidome is an outdoor aerial with a sleek modern design for those who do not want a large metal rooftop structure. It is weatherproof and has a built-in amplifier. This high-gain aerial is suitable for areas with low signal strength even though it is much more compact than other outdoor aerials. The Digidome is also 4G-ready, meaning that it has a filter to block interferences from 4G mobile phone signals. Philex also has a Digidome model called the Digidome Gold that comes without the 4G filter. Both are capable of receiving FM, VHF, and DAB signals. The aerial comes with the white mounting bracket and all the necessary hardware.
---
How to Buy a Signal Aerial on eBay
eBay has a wide selection of both indoor and outdoor signal aerials at competitive prices. To find a signal aerial on eBay, enter a search term like '
Telecam aerial
' in the search box on any eBay page. Then refine the search by price or other criteria. eBay's Top-rated sellers have an award icon on their listings. These are experienced sellers who provide excellent customer service. Shopping on eBay means you can choose to buy either new or used signal aerials. By connecting the right signal aerial to your TV, you can gain access to all of the UK's Freeview channels.